40th birthday present — restored 1939 phone from my grandmothers phone exchange…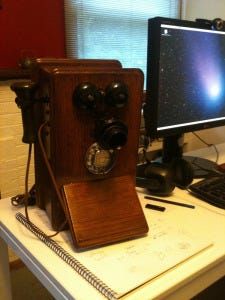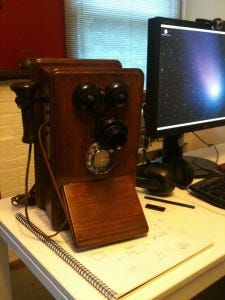 My Uncle collected this when the exchange was automated (40 years ago??) and stored it.
Around 20 years ago he decided to he would have it restored and give it to me for my 40th birthday.
I've got a lot to learn about thinking ahead! Very touched and honored to be the keeper of this piece of family history.
I'm told it still works, but I don't have the right phone plug at the moment to test.