Better Standups
Updated 10/11/17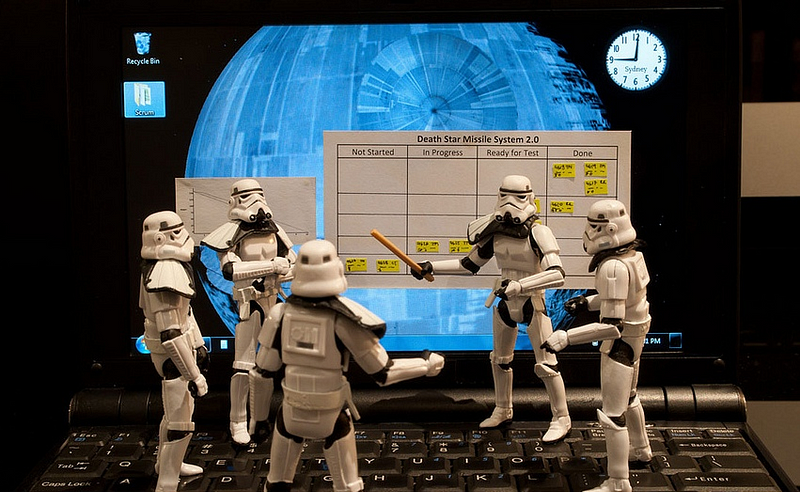 Updated 10/11/17
We all get it, efficient standups are a key part of the modern development process. For those still catching up…
Stand up! Yes, actually stand up.
Keep it to three questions (What did I accomplish? What will I do? What blockers do I have?).
Keep it to 15 minutes or less.
But especially when we're working with remote teams, it's hard to make all this happen effectively. There are challenges getting the meeting going — what's the link, who is doing the inviting and why don't my speakers work? And once you are connected, there's background noise, people aren't focused, and before you know it, you've wasted 30 minutes or more on a 15 minute catch up.
I won't dive too much into the benefits of standups (there are lots of great articles out there on how and why you should run them). Instead, I want to talk about how Zeen can help make that process better, especially with remote teams.
Rooms Keep Everything Together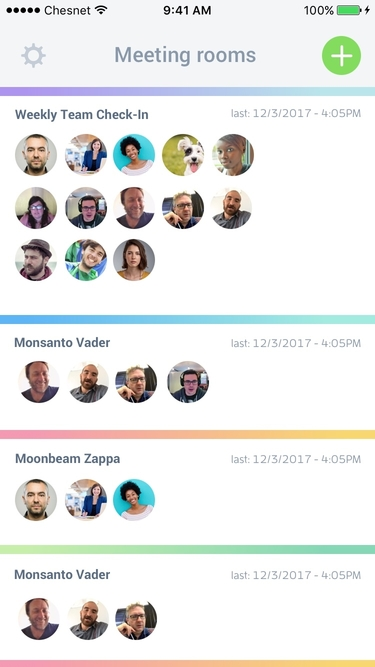 Once I am a member of a room, it's always available in my list. We use the Zeen room for all our stand-ups, so there's no question about where we go to meet. We also have a Slack integration, so I can also type "@channel /zeen" to easily grab the link to the room.
Agendas Keep us on Track
We use a standing agenda with everyone's name on it. I just click "start" when we're ready to kick off, so that we all know exactly where we are at, who's up next, and how the time is progressing.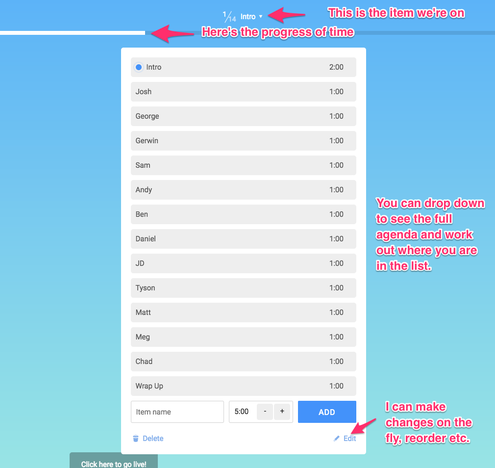 The great thing about the agenda feature is that even when it is open, the people actively talking are always visible.
The active speaker knows how long they have, and the rest of the team can easily see when they are up next, so they are ready to go.
"Go Live" Keeps us Focused
We're a little different from the average video conferencing solution. One big difference is that we prefer only the people who are actively talking to "go live". The reason is simple. It keeps the information focused on the discussion, without the "side remarks" which, although amusing, can derail the chat. It also limits distractions because we're not dealing with feedback and background noise from multiple microphones.
Of course, anyone can "go live" by simply swiping up (as long as there is a free slot), or adding comments in the chat.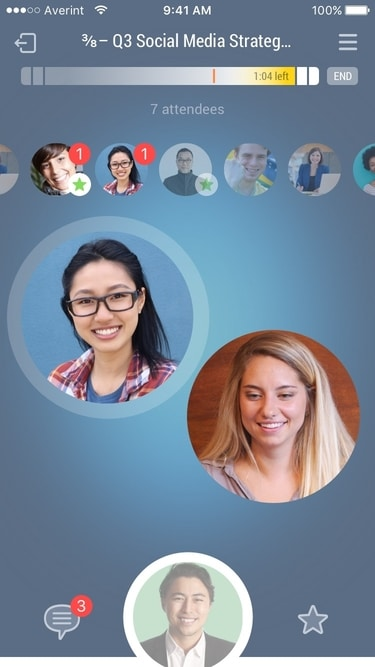 Using the Go Live approach enables more intimate and focused reporting from the developer to the meeting host, which also helps keep meetings on track and on time.
Improve through Measurement
You can't improve what you can't measure. Zeen let's us know how long our stand-ups are running. We can see how long individuals spoke for, how long the overall meeting was, and how it compared to past meetings. These are all useful tools that help us see how efficient we are being.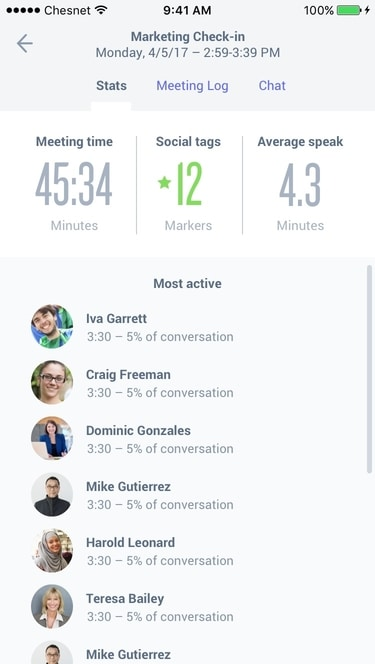 For example, I recently changed the questions we asked during our weekly all-hands meeting, and Zeen let's me see the impact of this change. These meetings now take a little longer — but I believe it's worth the while for better quality answers.
Meet from Where it Suits You
Zeen is just as effective on mobile as it is on the desktop, so we're not constrained — the team can always join in and contribute from wherever they are located. They aren't locked into their laptop, or into staying at the office. Zeen lets them be more flexible throughout their days, and really helps when the team spans multiple time zones.
You can grab Zeen for iOS or Android, as well as use it from most modern browsers (IE, Chrome, Firefox) that support WebRTC.
Free!
Of course that's not an issue for us, we write the tool after all, but for everyone else — free is a powerful motivator. With Zeen, you can onboard your team and start holding better standups today! No need for a credit card or any budget approval. And for a lot of people, that's a powerful motivator.
In Conclusion
We're very serious about building the BEST tool for holding better meetings. More than just connecting talking heads, we want Zeen to help you be more effective. If you run stand-ups, we'd love for you to try Zeen and MORE IMPORTANTLY, tell us what you think!