Borough Markets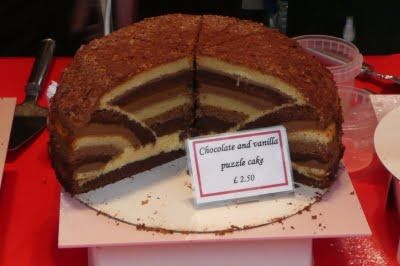 The Borough Markets is one of those places that when you visit, you wish you'd discovered it earlier.  It really is the best place in London to go for fresh food and is a great place to visit on an empty stomach!  At one stage, Jasper said to me, I love this place, it's the best place ever (after he'd sampled his way through most of the stalls and eaten large amounts of cheese!).
A chocolate puzzle cake which impressed the kids and karina (I don't know enough about cooking to know if this is hard or not!).
Ella and Karina standing between the Green Market and the Borough Market. What's interesting about the location of both markets is that they are under the railway, so it's very noisy occasionally as trains go overhead.
Southwark Cathedral is behind the markets.
They sell this many chocolate brownies on a weekend! The kids both devoured one each and loved them.