Build a better mail experience
There is something appealing in this visual mail interface anymails from Carolin Horn and Florian Jennet. As someone who gets large amounts of e-mail every day, a new way of processing information is a great idea. I consider myself naturally "visual" so perhaps I just "get this", but I think that this kind of interface will become more prevalent.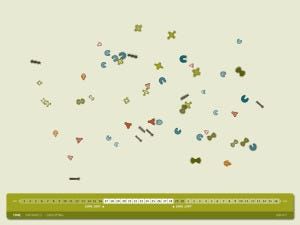 There are a number of them out there — see some of the experimental offerings from Digg Labs also play with similar concepts. Any information rich experience would benefit from a powerful visual metaphor.With Visual APIs now core in Mac, Vista and Linux, no doubt we'll see more of these kinds of things coming along. The proof would only be in the trying, but I'd certainly give something like anymails a go.