Camber Sands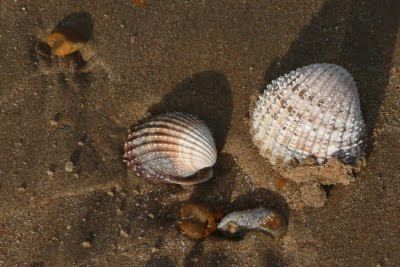 Further east along the coast from Rye is Camber Sands, which has no attractions whatsoever, it's a small dot on the edge of east sussex which we went to because Jasper insisted because he was convinced there was a beach there. He had impeccable logic a) it was called "sands" and b) the map showed Camber Sands on the boundary of East Sussex with Kent, and Kent was coloured yellow so therefore it was sandy.We were really surprised when Camber Sands defied every other beach in the area and not only had some pretty reasonable sand, it had proper sand dunes! I think it must be a local secret as it was full of people from towns up and down the coast playing with their kids, dogs and horses, but there was not a single tourist sign to it.Jasper immediately made himself at home playing with some people he met with a three year old and getting involved in their soccer match.
After spending a half an hour playing on the beach we headed up into the sand dunes.
The sand was very clean and soft and we all had a great time – there is nothing like a bit of nature to recharge the batteries after London.
We then headed back into London after a really great, and surprising if you'd asked us what we'd be doing on Friday morning, weekend.