End of week 4: Rafters appear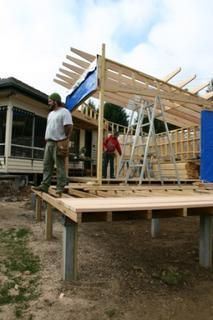 It's been a busy couple of days with me getting home late and no work on Wednesday, so a bit late in the next few pictures. The major progress is that the rafters have now been fitted, gives a real sense of the building now and looks fantastic. Target for next week is completion of the roof itself.
James and Jason getting set up to continue work on the rafters.
Mum standing under the finished rafters, admiring the view!