Golden gate, redwoods and shopping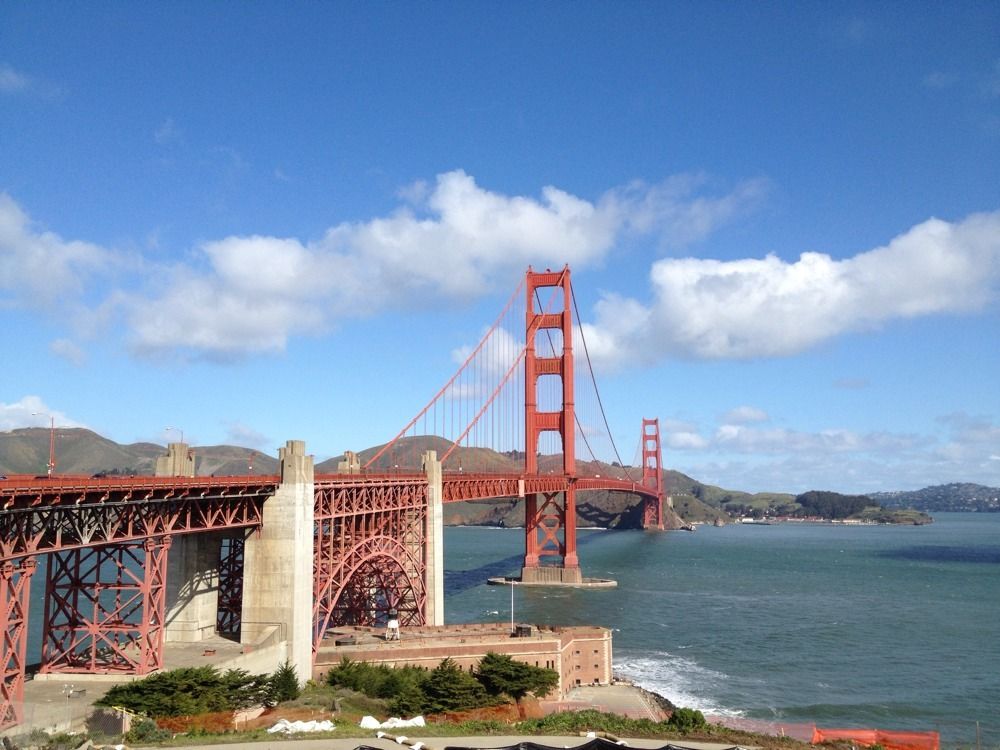 Today is Karina's birthday so we decided to head out and do some touristy things. First on the list, the Golden Gate bridge.
After this, we headed to Sausilito to browse the tourist traps. The kids were very impressed by some of the artwork around.
Then it was off to the Muir national park so we could see some redwoods (Ella's special request).
It was really busy at the woods with cars parking everywhere along the entrance road – obviously a popular place to go on a Sunday drive.
Then we drove back over the bridge and right into downtown San Francisco via Lombard St (probably the first and last time ever – so busy!). Next time we'll catch the BART.
We had fun wandering around and it was a great first day exploring our new city.
Tomorrow is my first day at work and I'm looking forward to getting stuck in!