House painting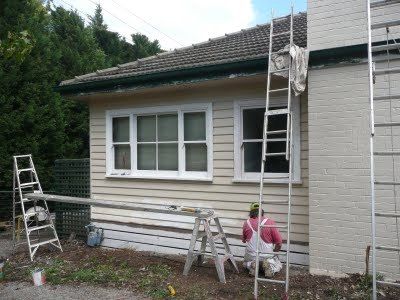 Just before Easter, Greg started painting our house for us. Here he is on Day three.
In just over 10 days he's managed to achieve all this. He has one day left to go, so the whole outside will be repainted by tomorrow.
We've changed from the Green and Cream scheme to a more neutral Paperbark and White. The dark colour is called "Jasper" although this isn't why we picked it!
We are really happy with how it's looking now, although between the painting, re-stumping and replacing the window, the garden is in dire need of re-landscaping now!