Jasper is a little pig...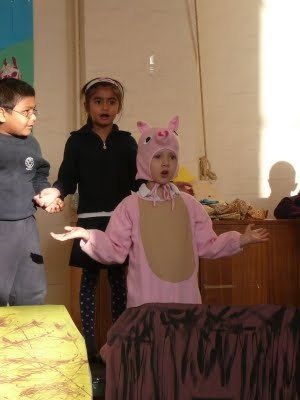 Quite literally in this case.  Today we had his class assembly and his grade did the play of the the three little pigs (with a slightly altered script).  We were so proud to see him stand up in front of a group of around 30 parents and about 80 kids, speak clearly and say all his lines which he'd memorised.  He did really well and it was fantastic to see.
Singing with actions
Saying his lines
Pretending to read sitting in his house.
The big bad wolf tears down the house of sticks.
The three little pigs