Matilda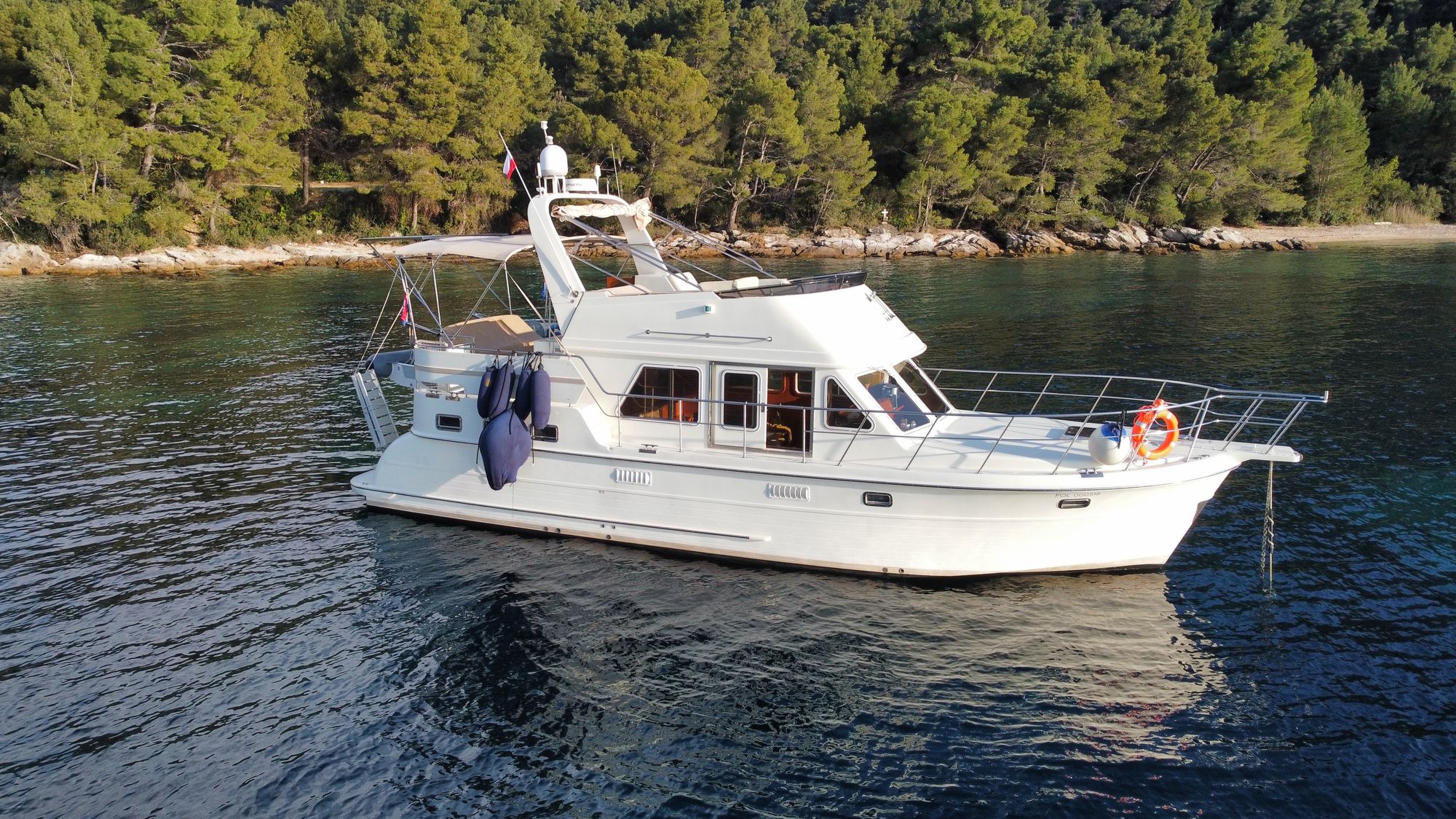 Matilda is an Adagio LBC Sundeck 44 Trawler manufactured in 2009. Adagio was a French producer and they purchased the plans from a US company. The design is essentially that of a US designed Heritage East Trawler.
Length: 12.65 at waterline (including Bow Sprit, a touch under 14M).
Draft: 1.23
Width: 4.15
She holds 1,800 litres of diesel and about 700 litres of water.
At our typical cruising speed of around 6.5 knots (about 12 kilometres ph), we get about 1,000 nautical miles (1850 km) in range. Her max speed is 12 knots.
She's twin engine (2 x Volvo D4 260's), has a generator, solar panels and a water maker so we can stay away from marinas and shore power for weeks if we want to.
She was first commissioned by a French couple who had her delivered at the Cannes boat show where she first traveled inland on the French Canals and up to the Rhine. That LBC in her name? Stands for Low Bridge Clearance. The arch at the top used to fold down, although now it's fixed due to the stainless work for the biminis. It's possible we'll retro fit that and make it fold again as we'd love to do the canals in our future.
After cruising the inland waterways, she spent about 5+ years exploring the Mediterranean and we purchased her in Kilada, Greece from the original owners in 2021.  We've been exploring Greece and now the Adriatic ever since.
A brief tour
Where are we?
We use No Foreign Land to track our journey, the map above should always show the latest location of Matilda.