New cars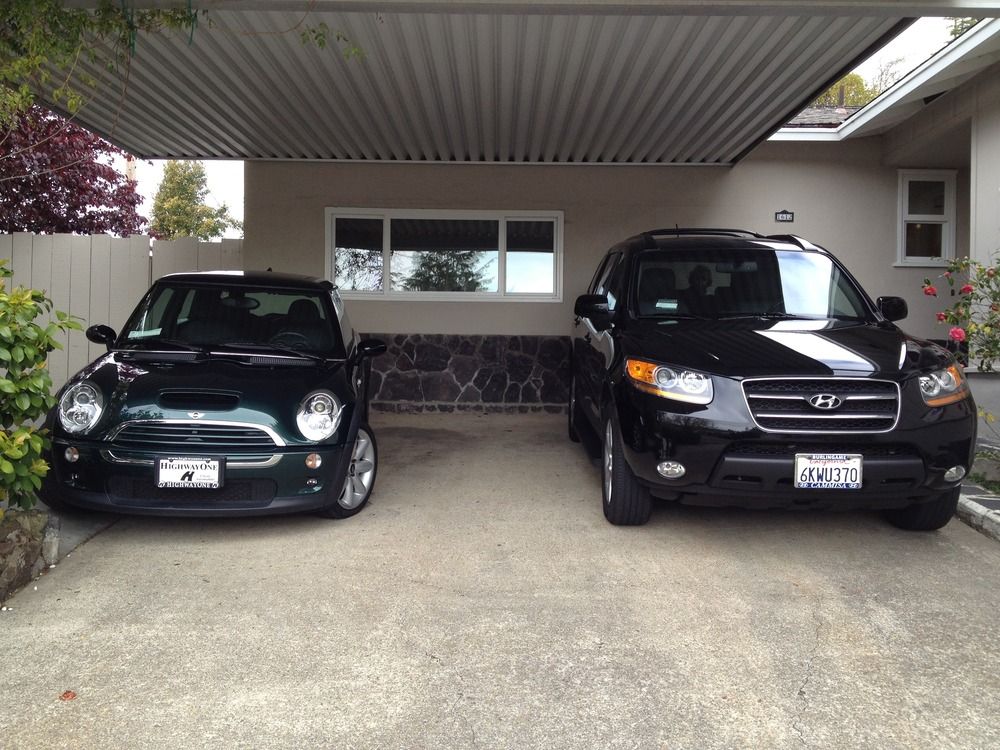 The two big purchases as we've established ourselves here have been a couple of cars. After 3 years of driving the Mini Moke, it's a real luxury to have a couple of reliable, modern vehicles with doors! Not only doors, but also many of the features which seem relatively standard here that I haven't seen quite as much in Australia, like Automated Headlights for example.
We bought a Hyundai Sante Fe as the family car and for weekend use, and I got a Mini Cooper S for the office commute, a tip to the Mini Moke in some ways I suppose :-).
Cars are one of the many things that are cheaper here in the US than Australia, probably 20% – 30% cheaper here.
Look closely and you'll see Jasper hiding in the back of at least two of the photos.