Week 10 - Lycabettus
Adventures in Greece as we pursue the dream of buying a boat and cruising the Mediterranean.
Adventures in Greece as we pursue the dream of buying a boat and cruising the Mediterranean.
You can measure the degree to which you're becoming a local by how much the taverna owners ignore you. There's a "Hookah" smoking bar next to our apartment that in the first few weeks, the owner would aggressively try to get us to come for a drink, but now he literally seems not to see us. After weeks of being ignored, I was surprised when he popped up spruiking again but it turns out he was hassling our friend that was with us instead. Fortunately we're still invisible to him!
Haircuts are also another measure of time — it's not something that you typically do on holiday, so it always feels to me like you're establishing yourself when you have to find a hairdresser. I went to a shop called "God's Barber" which was pretty amusing, it's styled itself as a "gangsta rap" type joint, blaring music, tricked out in hip hop style clothing and "Los Angeles" graffiti'd on the wall. There was even a (presumably) fake handgun on the coffee table. All run by the friendliest, sweetest young men you've ever met who I'm convinced had little clue about the meaning of half the lyrics belting out — you really need to live in the US to understand the some the references and local knowledge. Which is not to say you can't enjoy the music at all, far be it from me to gate keep, but seemed very unlikely they had any clue about where the "Mother fuckin' 213" actually is. Anyway, it was great to get a tidy up and a fun experience. The 697 is trying hard to represent and knows how to do a decent fade hair cut at least.
Monday we were back to Alimos Marina to meet with our broker and check out a boat we've viewed previously. Now we know a lot more about what we're looking for, we were interested to see if our opinion had changed. To some degree it had — some of the cosmetic things which were off-putting on the first visit weren't really that big a deal this second time around, having seen a lot more boats we now have a better sense on what's 'normal' damage to expect on something from 2006 or so. That said, we still felt it wasn't the right boat for us overall, so we decided to make an offer on the Sealine C48 that we saw last Friday.
We changed up the offer process this time around, avoiding the MOA (Memorandum of Agreement) and creating a Letter of Intent — a less formally binding instrument while we try work out if the boat is worth buying. We also low balled hard — too hard as the immediate response was "unsatisfactory", but we really regret the price we offered on the last boat as it was accepted unchanged which made us feel we might be overpaying (spoiler alert, if we had paid that price we would have been). So at least now on this one, we feel like we're working towards a price that better reflects the actual value of the boat. We revised and resent a new offer on Friday, so we're still waiting on seeing how that lands. In the meantime, there's always another boat!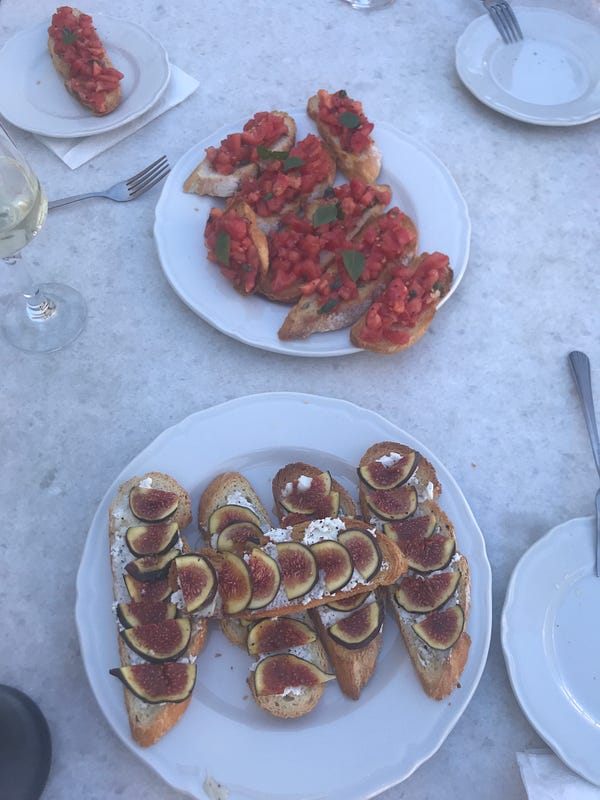 Tuesday we had our first guest over to the apartment, my friend Camille that I met on the sailing trip. It was a lot of fun to prep a lunch and just hang out and drink the afternoon away then head out to walk the dog. Greece is an amazing place, but it's the people that make it special and that make it feel increasingly like a home. I'll never forget the Acropolis, but I will always remember more fondly the company and bruschetta on our terrace too.
Wednesday was fairly wet so we basically decided to hang out inside and binge watch Netflix 😇. In the evening however, we met up again with the Indie Travel Group for a "Ghost Tour" of Psyri (our local neighborhood). The tour was fun and entertaining, but of course again it was the people we enjoyed meeting and talking with.
One of the historical items I found interesting was learning tales about the Koutsavikadis, the local gang members who lived in our area during the 1810's. They had a number of flamboyant features, including wearing a jacket with only one arm, leaving their belt intentionally long and killing you if you stepped on it as well as running all the drugs, prostitution and protection rackets in the local area. Psyri was a no go zone, so it's amazing really how far it's come to now be a real tourist and nightlife hub for Athens. Apparently the local square next to us translates as "square of heroes" and is named for the Koutsavikadis who were heroes to the local populace for protecting them from… well mostly from themselves as best I can tell, but that's the story anyway!
Inspired by Camille's prompting we finally decided to tackle Lycabettus hill on Thursday, not an easy climb to the tallest point in the city, but a very rewarding one.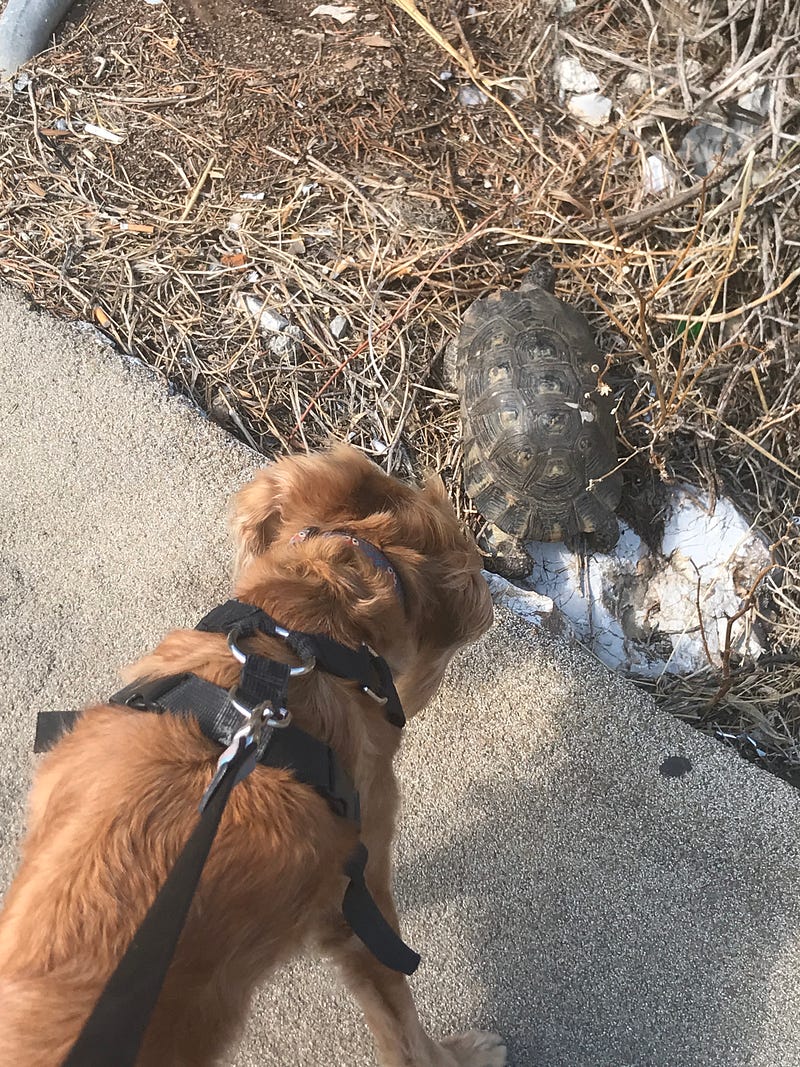 I've also been struggling to find time to study. Camille and I will be taking the sailing certificate exam on Sunday and there is a lot of theory that you simply need to know (what's two long horn blasts sounding mean in normal visibility)? Let's be honest here, studying isn't a strength of mine… I do tend to get a little… distracted. As I told Camille, I've started 5 degrees, including one I forgot I even started and never finished any of them. It's possible there's some relationship here — if only I could be bothered studying I might figure it out 🤣. Fortunately I'm also overly competitive, so when I made a bet that I'd finish several modules in time for us to review material together on Thursday, I managed to knuckle down and get it done. I'm feeling good about the test overall, but I'm still going to be happy having it behind me!
Saturday was the Australian Football Grand Final and with Geelong playing we thought we'd watch the match live given that a) streaming is a real possibility these days and that b) it was on at a sensible time. It was so weird hearing all the Australian accents and seeing the local ads on TV. Geelong didn't win, but we enjoyed the experience all the same, it's probably the most Australian thing we've done in years! After the game, we met up with Ginny, an English lady we met on the ghost tour to tour Psyri and a couple of bars for the afternoon.
A common theme amongst everyone we're meeting is that there's a lot of people out there willing to take a chance and break away from the day to day. A big topic of conversation with everyone we meet is how COVID is changing things. Athens is full of new expats and the feeling is that people are making changes in their lives, they are are stopping living to work and instead starting to work to live. It's the experiences you have that matter!
I'm continuing to miss my phone 🤬 and it's been frustrating to realise that despite how much we love being here, there are some disadvantages! Greece is not on the early rollout plan for new iPhones, Amazon is hit and miss (and ships from the UK anyway) and generally a lot of the "tech" related things we've taken for granted are missing here. One major challenge is that I use my phone primarily for photos so we've definitely been noticing that we take fewer photos during the week. Still, it's worth continuing to wait to get the newer phone with the better camera for this exact reason too. I promise I'll stop moaning about the phone next week!
Until next time,
Tim & Karina