Week 105 - Preveza to Paxos and Corfu
Preveza to Paxos and Corfu, COVID and rough weather. It's not always fun living aboard!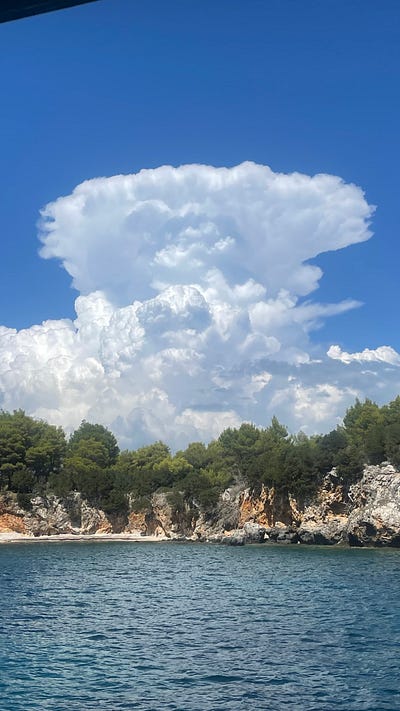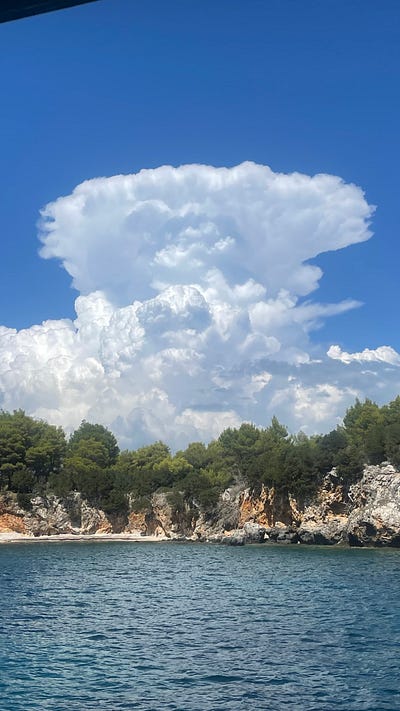 Preveza to Paxos and Corfu, COVID and rough weather. It's not always fun living aboard!
Chatting with Karina on Friday night, we both looked at each other and said "this week sucks." It feels wrong to admit it. We're in places that are objectively beautiful, with clear waters, cute villages and yet somehow it's all just felt a bit "meh". I think it's important to acknowledge that as wonderful as things often are, some weeks are hard.
When we sit back and look at it, there's a lot of perfectly good reasons why. There's some of that post-holiday blues after spending time in some very different, but equally stunning locations in Bavaria. The reality of the Greek Islands is that two seasons in, they are starting to feel a bit "the same" as well. Of course having COVID and isolating on the boat hasn't helped at all — everywhere looks a bit the same when you're staring at it anchored out off shore. Finally there's been the storms.
The storms are the real killer. Literally. Just days before they swept through Corsica and there were endless reports of people having lost their boats and in some cases, people on shore losing their lives in the flooding. The same weather system inexorably made its way to Greece all week and rather than finding exotic locations to enjoy ourselves, we were seeking safe harbours in case of storms. Fortunately we avoided the worst of it — a couple of small thunderstorms, but nothing too crazy, but other parts of Greece were hit hard with waterspouts visible off Mykonos, extensive flooding and very unsafe conditions.
What makes storms so difficult is that while it's generally possible to predict the conditions under which they might form and even make a guess as to the severity if they do, it's impossible to say if they actually will hit or not. The week was spent under endless thunderstorm alerts, feeling constantly on edge waiting for the hammer to drop, relieved nothing happened only to be hit by the next alert and having to do it all again.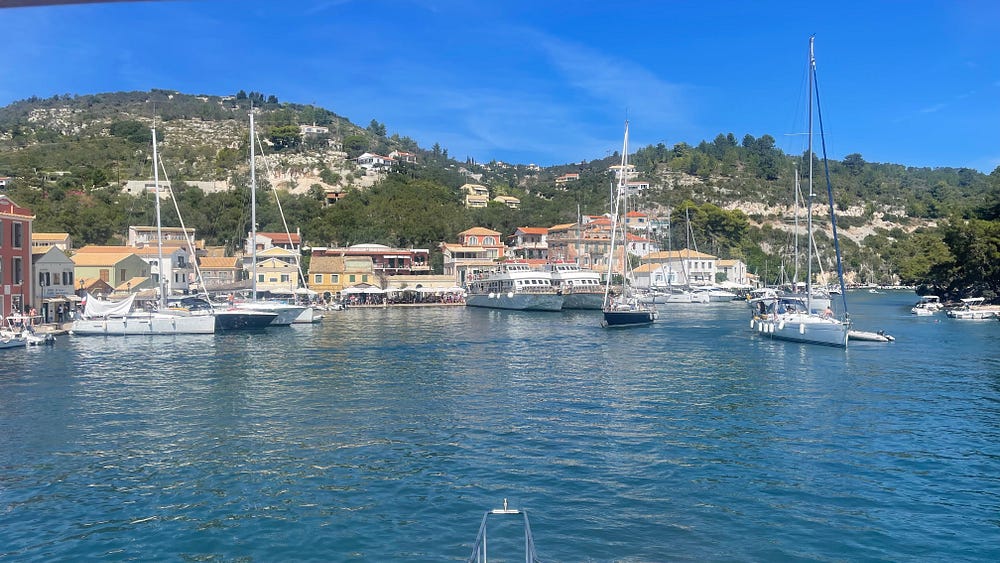 Even though we didn't get hit by a storm, conditions were rougher than we'd like on many occasions with very unsettled seas. We had several nights at anchor that weren't unsafe, but were definitely very uncomfortable. So yeah, between the storm warnings, rough anchorages, COVID isolation, missing holidays and missing Ella it's been "one of those weeks".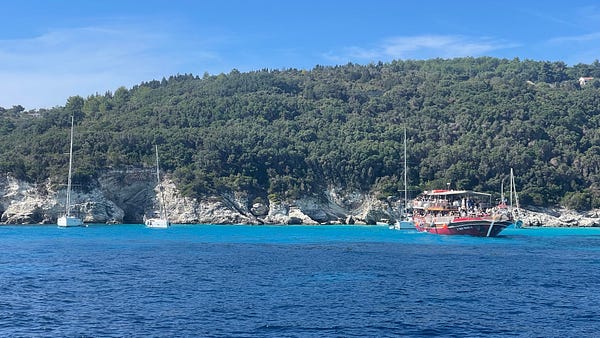 I'm also terrible at being patient. Now that we are so close, I'm really looking forward to leaving Greece to explore Albania and Montenegro, but we want to take our time on the way up too, and for various reasons, don't want to cross into Albania until the 1st or 2nd of September (to do with the cruising tax in Greece — you pay it for the whole month and get no partial months, so most people leave at the end of the month rather than go into the new month — I screwed up and prepaid it until November anyway, so there's no advantage or saving for us in avoiding September, so we may as well wait until the rush departs). Still, the impatience of "something new" just over the horizon also makes me start to resent the last few days here in a paradise that in many ways has become very same'y.
For all that we did not have the ideal conditions to enjoy it in, I will say that Paxos is probably one of our favourite islands so far. Cute village, stunning water, beautiful scenery, if only we weren't stressed over the weather and having to avoid people we would have enjoyed it more. I'm looking forward (there's that what next thing again), to taking some more time on our way back down from Montenegro to Lefkada so we can enjoy it properly. A real highlight of our week was navigating down the narrow channel between Gialos and "Rat Island" an experience that was both spectacular and nerve wracking at the same time. We had boats coming towards us, other boats docking and only 1 metre of clearance either side of us in shallow waters.
Adding to the frustration was the fact we'd managed to place ourselves squarely back in the middle of the charter boats, the weather forcing us to Paxos at the same time they all arrived from Corfu. The anchorages were crowded with no room for error and of course, we spent around 2 hours trying to get our anchor to set and failing on every attempt. We tried eight or nine times to anchor, getting more frustrated each time. We moved between two different bays before finally having success in the third. Reading online afterwards the locations we were in, although popular, are renowned for anchoring issues. It's frustrating seeing charter boats just throw chain over the side and praying, while we are actually setting and finding out we don't stick — ultimately best we moved on, if there was a storm it would have been pure chaos.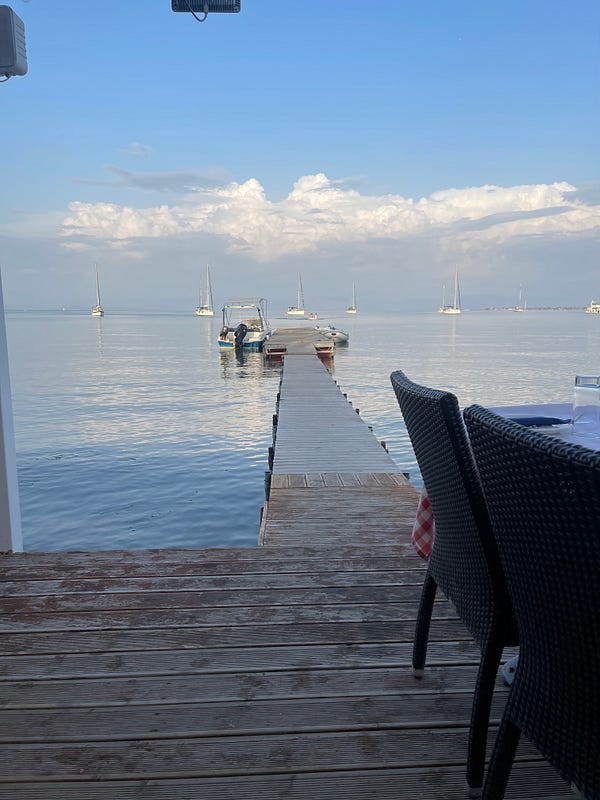 We weren't the only ones experiencing anchoring difficulties though, a boat anchored next to us to go stern to, then as a woman walked to the bow she tripped and rolled her ankle, leaving dad with a four year old and a six year old with a 45 foot boat to tie to the shore by himself. I offered to help out, jumped in and then took the lines. Later, the boat next to his had its anchor lifted by another boat and in danger of hitting the rocks, he stepped up to help them — cruisers definitely pay it forward.
At Paxos in Lakka on Thursday night we were woken up in a very crowded anchorage by an air horn at 2AM in the morning. One boat was swinging into another one and the owner was having an issue with it, by waking the almost 50 other boats spread around the harbour. A very loud and heated Italian conversation ensued, waking anyone who hadn't heard the air horn and then finally, the offending boat retracted a few meters of chain and we all went back to sleep.
Saturday afternoon we spent a lazy day at a quiet anchorage on Corfu, enjoying the calmer weather, the clear swimming water and the beach where we could take the dog to run. As we were walking around the previous evening, we saw a hotel with a decent looking pool that offered swimming for €6 with a pool lounger and a free drink. We finished up the week lazing by the pool and enjoying swimming in fresh water again for a change.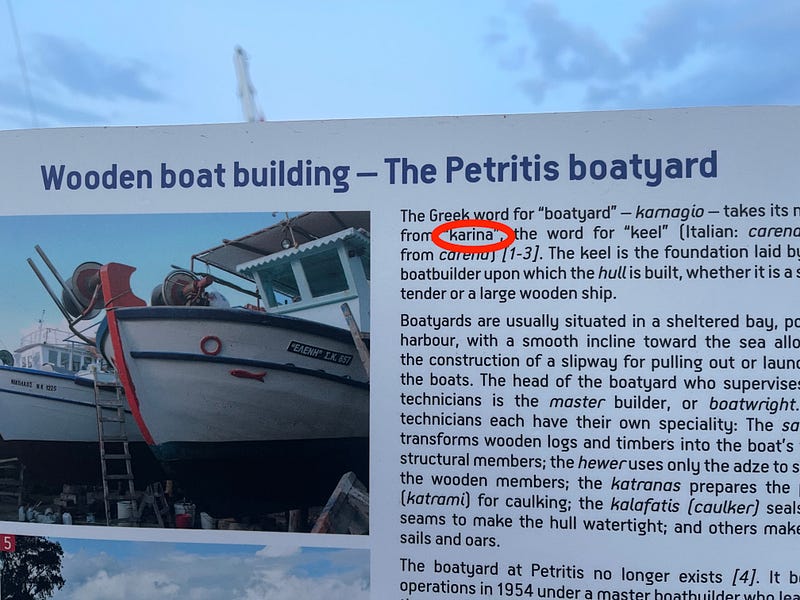 As far as COVID goes we've both been feeling fine. 99% recovered, a slight cough lingering around. We're still testing positive on the rapid test unfortunately, so while both NHS and CDC guidelines suggest we're no longer contagious and can interact with people again, we're continuing to wear masks indoors, especially in crowded locations like supermarkets until we're fully clear.
This time next week we should be in Albania!
Until next time
Tim & Karina