Week 20 - Graffiti gangs run riot
Adventures in Greece as we pursue the dream of buying a boat and cruising the Mediterranean.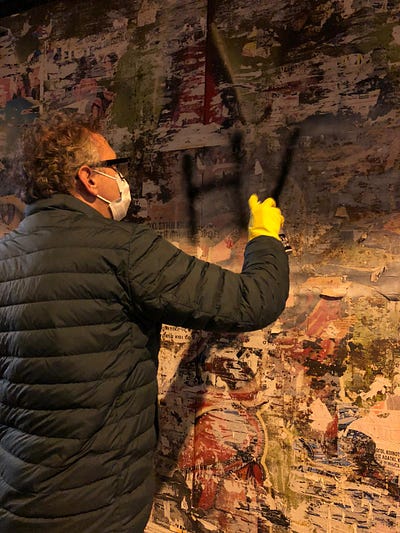 Adventures in Greece as we pursue the dream of buying a boat and cruising the Mediterranean.
Week 20! It's starting feel like we've been here for a while now. Certainly we've walked almost every inch of the streets in our local neighbourhood.
Lockdown continues — it was due to end on the 7th but an extension was announced yesterday to move to a harder lockdown from the 3rd through until the 14th. Even though numbers are improving very slowly, they are keen to reopen schools from the 14th and this harder lockdown is supposed to help that happen. I'm not confident much will change much after the 14th to be honest, we continue to wait and see along with everyone else.
That said we've had a busy week. There were several small gatherings with friends that have been a lot of fun and a change of pace. Last Sunday I went to Simon's for a movie night (that instead turned into an entertaining night of drunken debauchery) but it was great to get out of the house for a moment anyway!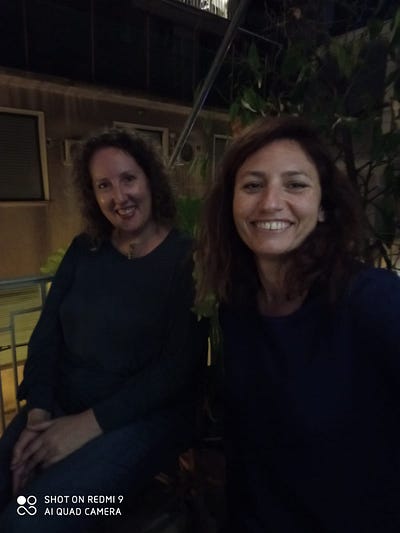 Wednesday night was Simon's birthday and we had a small party with the same regular group of friends that was very pleasant. Exarchia where he lives is covered in graffiti and we had the idea it would be funny to write Happy Birthday on the wall opposite his house, so I headed over there late Tuesday night with a partner in crime (not Karina) to make it happen. Best birthday present ever was the verdict.
And of course Thursday night was New Years Eve! On Wednesday at Simon's we collectively decided to hold it at our place on the roof terrace, the landlords were very cooperative giving us access to the roof deck and renting out two other apartments for our friends so we could all gather together (under the mandated government number of course!) and stay over without breaking curfew. The fireworks were a lot of fun and we had a fantastic time.
We tried out a a Greek "Basils Bread" which is a New Years tradition here. It's a sweet bread that you divide up after midnight with a hidden coin in a slice. The person who wins the coin is supposed to have good luck for the coming year.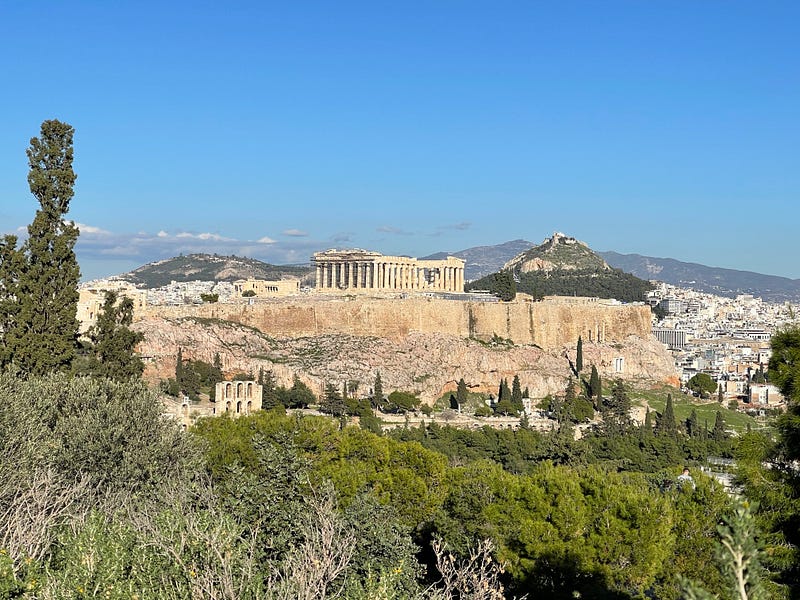 We shared breakfast together on New Years Day and went for a long walk to enjoy the stunning Greek weather — 18C and sunny!
There's no boat news as yet, we're still waiting on something here — we'll be following up tomorrow, but we suspect it's basically everything being shutdown between Christmas and New Years.
We continue to be amused by the lack of safety precautions here in Greece. Really anything goes if you think you can get away with it. We saw them cutting back large branches of trees over vehicles by simply draping a tarp over the top!
I did start my French lessons with Camille this week and that's been a lot of fun. A program like Duolingo is really good for drilling basic grammar, but to get a lot more of the rules and pronunciation a real native speaker with experience in teaching the language is really helpful! It's been great fun so far and I'm looking forward to continuing this year.
That's pretty much it for now, we're continuing to wait on boats, wait out lockdown and starting to think a little about where we might move within Athens at the end of February when this lease expires. We could stay here, but we feel we've seen everything we can at the moment, so a change of scenery would be lovely!
Until next week,
Tim & Karina