Week 24 - Homemade Tapas
Adventures in Greece as we pursue the dream of buying a boat and cruising the Mediterranean.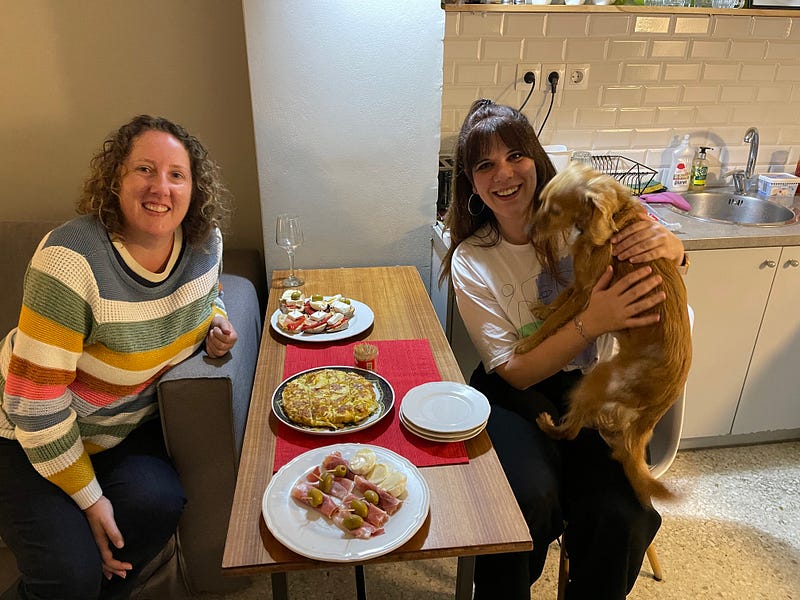 Adventures in Greece as we pursue the dream of buying a boat and cruising the Mediterranean.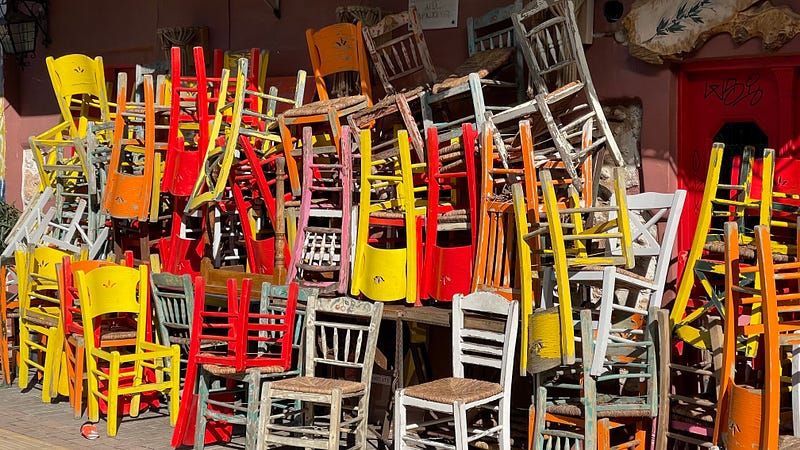 Perhaps unsurprisingly after 2.5 months of hard lockdown, the shops were packed when they reopened. In the two weeks since that rollback, the case numbers have trended up and now the government has decided to close the shops again. So after a brief moment of freedom, as of yesterday we're back to "shops are open, but you have to book an appointment". We're sitting around 800 cases a day. It's hard to really know where we're at though compared to November as the testing capacity is significantly higher than then too.
Last Sunday evening, one of the teachers from the Habibi Center, Ester (who's Spanish) cooked us tapas at our house as a thank you for helping them out with the internet the week before. We had a lovely evening and the food was amazing! Ester is a keen blogger, you can find more of her travel adventures and photography here http://estertraveller.com/
On Monday we had our representative view the boat we're interested in in Sicily and provide us a detailed report. Long story short, it looks good so we're proceeding to offer stage at the moment. This has a whole other series of hoops now we have to jump through, but we continue to move forward, we have a general agreement on terms with the seller and we just need to get the specifics locked down.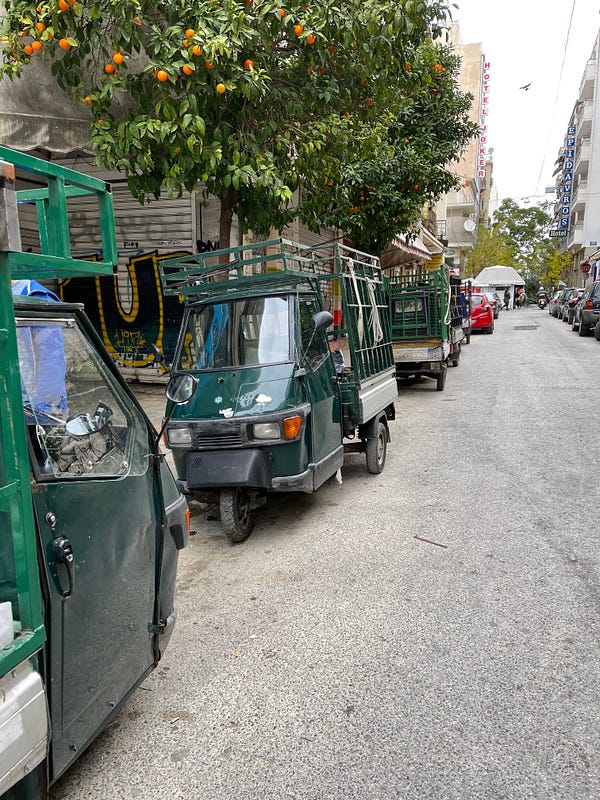 It's hard to remember the specifics of each week in all honesty, it's always such a blur where things largely remain the same and fall into a pattern, we walk, we browse the shops, we wait for news and progress on the boat.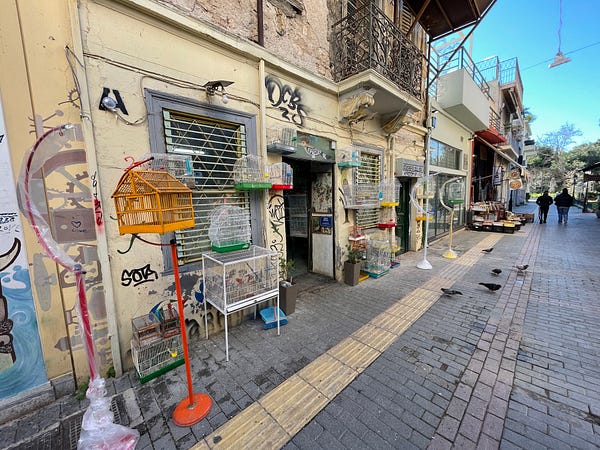 One thing we wanted to point out this week was how Athens "really" looks like. There's a temptation to always take the scenic photo, but really downtown Athens is a bit of an urban disaster zone a lot of the time — buildings all at the same height, all crammed up on top of each other, falling down and generally poorly maintained. A mass of undifferentiated beige. It's actually quite amazing what a difference the angle on a photo makes — the stunning pillars of Hadrians' library are lost on the back drop of Psyrii. That said, we still like it, but it's not always stunning.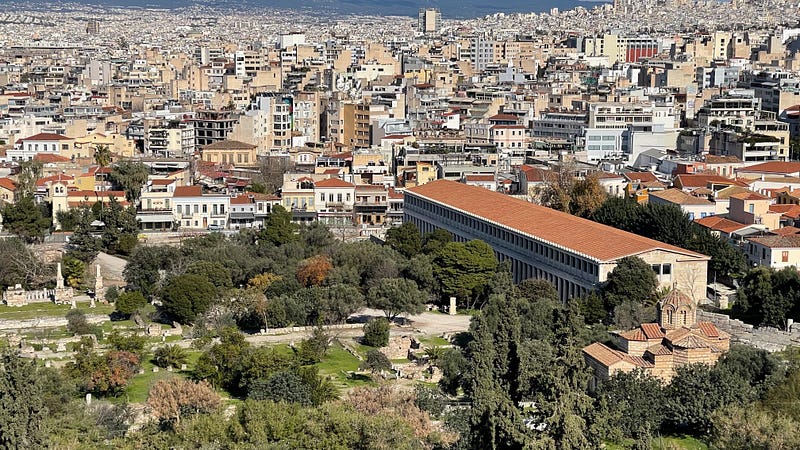 On Friday morning the teachers from the Habibi Center got together for a socially distanced brunch and planning session. There are some amazing cooks in the group and the food was delicious. It was interesting learning a lot more about the goals and mission for the center over the next couple of years and the impact that COVID is obviously having on what's being delivered as well.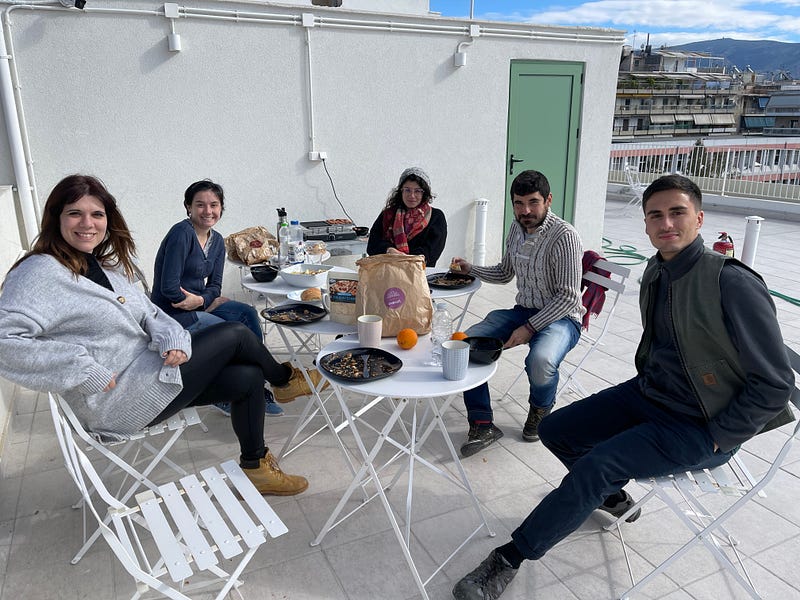 On Saturday we went with Ester, Jake, and Erik to Stavros Niarchos park again to show Ester some more of Athens. It was a really great walk on another beautiful sunny Athens day, although the wind really picked up in the afternoon as we strolled around Flisvos marina.
Until next time!
Tim and Karina