Week 36 - Delays and lunches
Adventures in Greece as we pursue the dream of buying a boat and cruising the Mediterranean.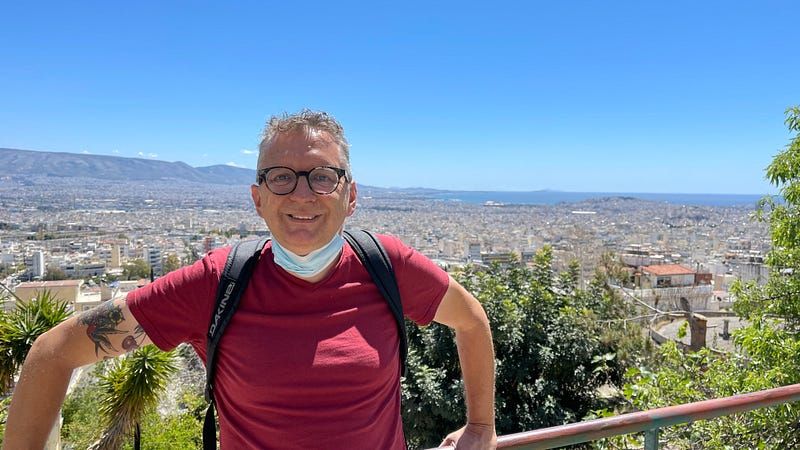 Adventures in Greece as we pursue the dream of buying a boat and cruising the Mediterranean.
Did I say last week that I expected by this week that we would own a boat? I don't think that was me — it must have been some other ridiculously optimistic person who forgot about the fact this is now the fifth or sixth boat they've tried to purchase and NOTHING has ever gone that smoothly yet.
This week has been one of ups and downs, feeling like we were going to close at any minute, interspersed with moments of thinking the whole thing was a bust yet again. So what happened? Initially there was some difficulty with a particular piece of documentation that was not able to be provided in the form our lawyer required. After a lot of back and forth this eventually resulted in an ultimatum from the sellers which was essentially — this is what we've got, take it or we walk away from the deal. After discussion with the lawyer, we concluded that while yes, it wasn't exactly the paperwork we needed, there are enough other items in place that we can still register the boat so we would proceed.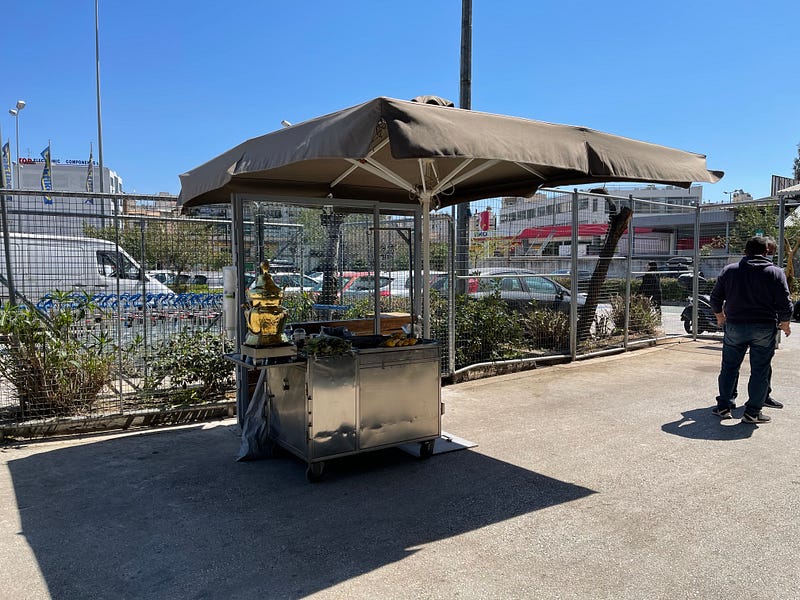 Now all that needed to happen is for our broker to collect and hold the deliverable documents in escrow for us. Once that was done, we would pay the money, their broker releases the cash to them, our broker releases the documents to us and we own the boat! I was feeling like we were maybe 24 hours away at most.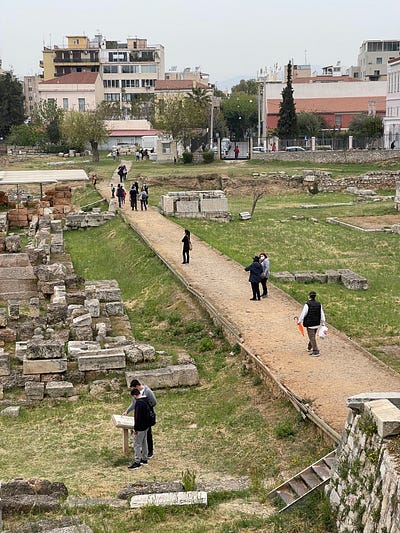 Yeah, nah. Nothing is ever easy with boats. It's at this 11th hour and 59th minute that our lawyer discovers a discrepancy in the documentation. There are two engines, with serial numbers (something like) 20040899926 and 20040899927 but they are listed as 2004089926 / 27. Twelve years ago when the boat was first registered by the builder, someone dropped a 9 from the serial numbers on the engines on the invoice and this flowed through into the registry. While this is completely understandable and absolutely not the sellers fault, it's akin to having a mismatched VIN on your car vs the engine — questions are going to be asked and even if it's a mistake, it's a problem.
So now we wait — the sellers are going back to the registry and trying to get the engine numbers updated. Once this is done, a series of documents need to be amended and signed again with the correct engine numbers and THEN we get to buy a boat. We have no idea how long this will all take, so in the meantime we continue to wait and dream. I do at least feel positive we are moving forward and from moments during the week were I thought maybe the whole deal was falling apart, I'm happy now that it will conclude, I just don't want to make rash predications as to when!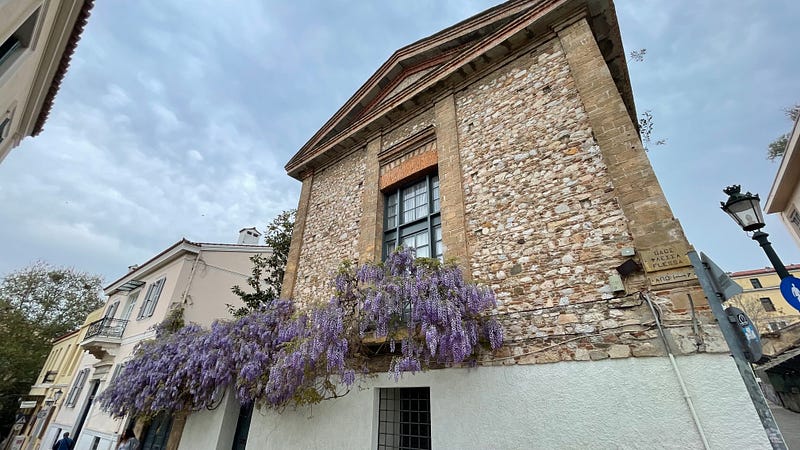 Regardless, the fact that we are getting closer prompted a series of other boat related activities to begin. One of these was finding insurance, we now have marine insurance broker and we spent time filling out a range of paperwork and working out where our "sailing zones" are going to be. The insurance excludes us from navigating active war zones, which seems fair enough.
The other major activity was researching a school for the greek "speedboat licence". This has been an incredibly frustrating exercise until we finally worked out this "one little trick" (doctors hate us). When you search in English in Google, you only get web sites that contain English. What this means is that in Greece, all the results are for schools targeting tourists and in particular those offering RYA certifications (Royal Yachting Association) which is not suited for what we need.
We know that in practice there are dozens of motor yacht schools here in Athens, but we just can't find them. When I searched for speed boat licence in Greek however "άδεια ταχύπλοου σκάφους" then there they all are! The actual course to pilot a speed boat here is reasonably straight forward — 3 x 2 hour theory sessions and 3 x 2 hour practical sessions (or one 6 hour one), an exam and you're done. The paperwork however is very Greek. A speed boat licence is considered the equivalent to a car drivers licence. You have to get a clearance from a government approved ophthalmologist and a pathologist before being allowed to get the license. No simple "read the letters on an eye chart" it's a full eye exam and we're still at a loss as to why they need to take our blood! Fortunately these experts are cheap. €10 for the eye exam, for a qualified Opthamologist with ten degrees on her wall.
They are well set up for expats here, most yachting schools offer lessons in English even if they don't have websites in English and there's a process for sitting the exams in English too — you pay to have a Government approved translator attend with you to read the questions and write your answers.
Covid wise, Greece continues to push towards reopening. Case numbers have stabilised at around 2,500–3,000 a day. The shops have been open for two weeks without an obvious spike and they are moving to reopen shopping malls this weekend and tavernas and schools after the 3rd of May. We will finally be able to eat out again!
With the re-opening date for tavernas announced, there is a frenzy of activity with every store front getting a thorough clean, repainted, redecorated and generally made ready for the opening. Lots of other "tourist" type activities which seem to have been suspended over winter have also resumed, like the regular street cleaning which now happens frequently in high traffic tourist areas.
The weather has been sensational this week and we've started to get a lot more use out of the terrace finally. I continue my French lessons with Camille and given these finish around 12.30, we often end up enjoying lunch together — Monday was great weather for it.
We're now in the build week for Easter — it's a HUGE holiday here, as big or even bigger than Christmas in Australia and Thanksgiving in the US. All the shops are opening late, they are open today (Sunday) for the first time since we've been here, all gearing up towards the Easter celebrations. Of course Covid continues to put a damper on things — the traditional exodus back to your home village is banned for the second year in a row. Meantime the stores in Athens are full of decorative eggs and candles, the Lambada which form a big part of the church celebrations.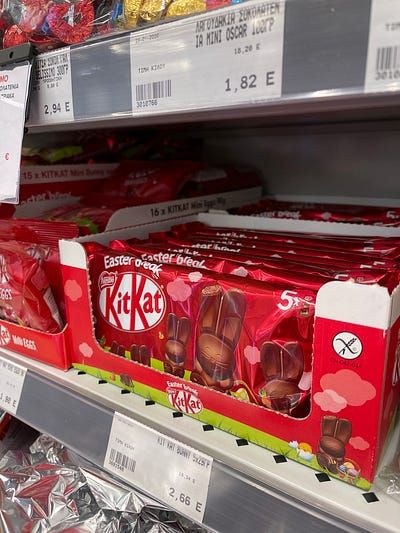 Well that's pretty much it this week — we're looking forward to seeing what we can of the Greek Easter celebrations, whatever is allowed with Covid around and of course, remain hopeful that the boat will finally close in the next few days too.
Until next time,
Tim & Karina