Week 69 - Announcing 'The Nest'
Chores in Athens, a new adventure and starting the refits on Matilda… Adventures in Greece cruising the Mediterranean on our boat Matilda.
Chores in Athens, a new adventure and starting the refits on Matilda… Adventures in Greece cruising the Mediterranean on our boat Matilda.
It's tough, but I am slowly adapting to the pace of life in Greece.
Case in point, way back in Week 44 (June 19th) we headed into the city and I mentioned "We had to visit the lawyer briefly…". The reason for this was that we decided to make an offer on an apartment here in Athens, but after all the drama with the purchase of the boat, we'd also decided that the whole "on again, off again" nature of these sorts of things here feel like a perpetual tease and not really worth mentioning. So here we are, 5 1/2 months later and we finally have some news we're prepared to share!
We bought an apartment.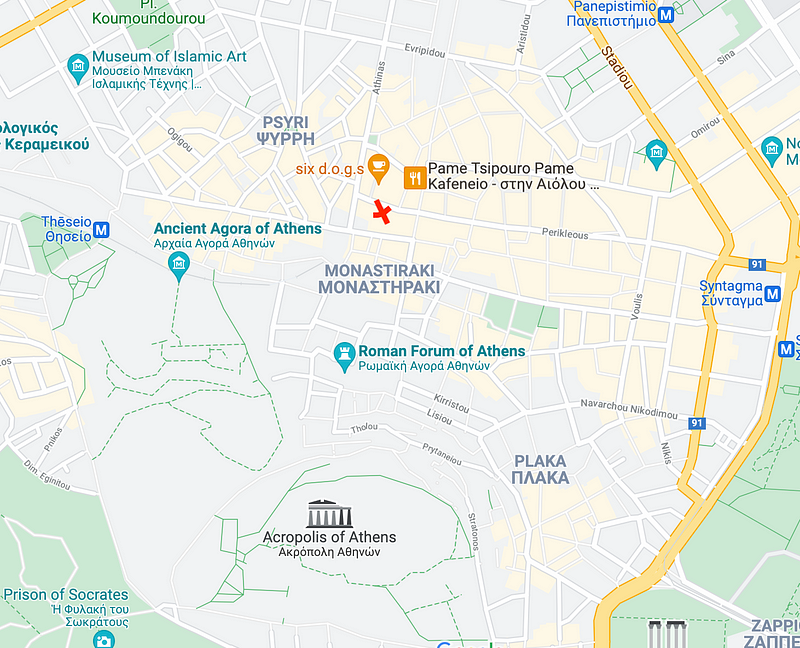 Why buy an apartment here? A few reasons:
Money sitting in the bank isn't doing anything. We didn't spend all our retirement savings on Matilda (yet), so we're just paying the bank to hold it (literally they charge us interest on our money!). Cash is useful, but longer term, we need something with some growth potential.
We like Athens and its tourist potential — it's growing and developing and for lots of reasons property prices are going up, especially in tourist areas.
A bit of income while we're boating will be nice. Not the primary reason for purchasing, but we will be renting it out so hopefully it makes a bit of pocket money for us during the year.
Somewhere comfortable that we can call home on and off during the winter months. We may live on Matilda all year round next season, but if not, we can come back to Athens as a comfortable place to base ourselves for travelling. If we don't use the apartment in winter, it's well positioned for tourist rentals.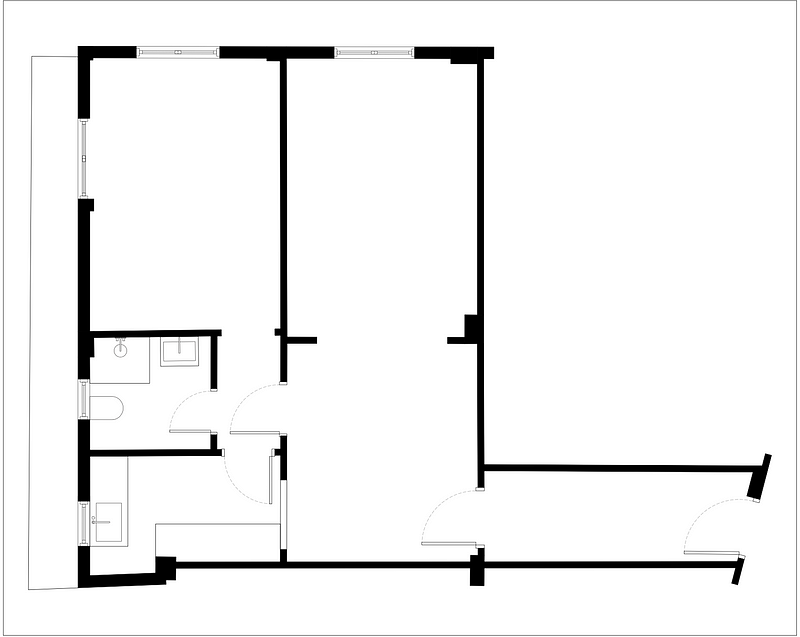 We haven't moved in yet as the place needs a lot of work, but it has great potential with views of both Lycabettus Hill and the Acropolis that it hasn't taken advantage of with the current layout. We'll be demolishing the interior and changing the layout to make a nice "urban retreat" with spaces to relax and enjoy the view, while still being right in the centre of it all.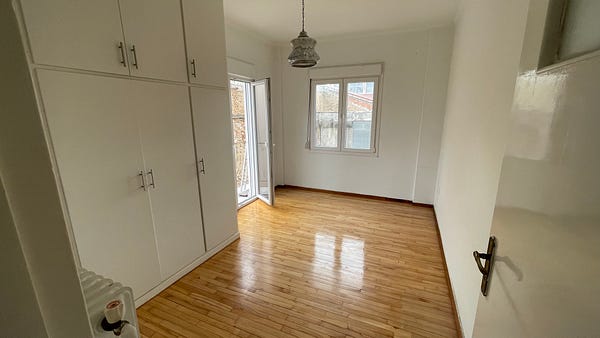 So in addition to dentist visits, eye tests, flu shots, booking covid boosters, chasing visas for Egypt and visiting boat shows, we've also been emptying the apartment of the furniture that it came with ready for demolition. This proved to be straight forward enough, we donated it to refugee organisations using it to furnish apartments, but there was a few visits back and forward during the week to coordinate and make it all happen.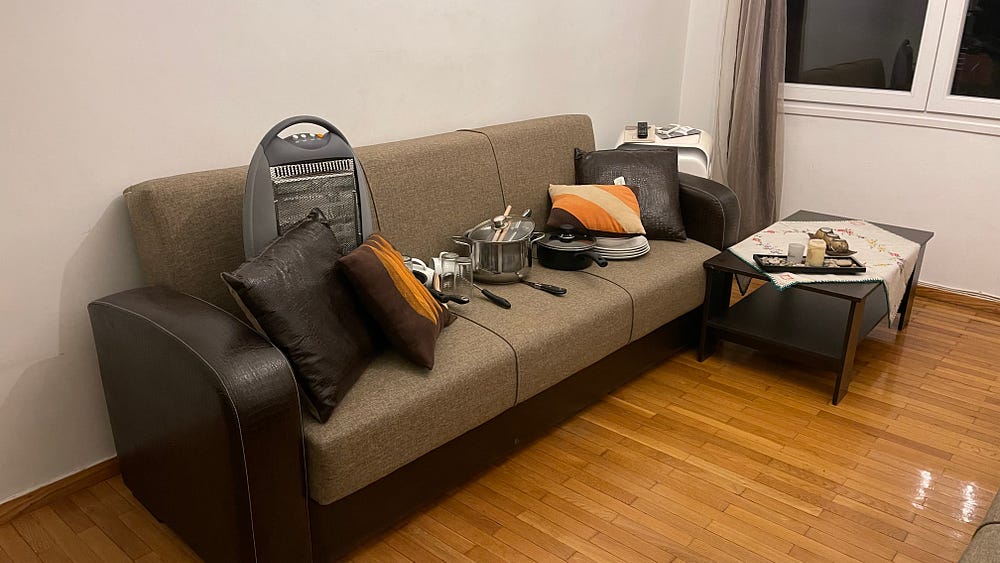 The other major thing we did this week was visit the Athens International Boat show. It was a good taste of what's to come for Dusseldorf in January — we had a lot of fun and found many things of interest. What was very useful was seeing a lot of distributers of air conditioning and water makers in the one place which helped us quickly narrow in on what we wanted so we could communicate this to the ship yard and clarify what features we're looking for.
On the boat side, the Athens show is focussed on local manufacturers, which mainly produce RIBs (Rigid Inflatable Boats), some of which are HUGE (even bigger than Matilda), but also definitely not the sort of thing we'd ever own, although they are fun to tour. Dusseldorf will have a lot more boats and manufacturers that we're interested in. We even bumped into Argolis Kottaras, our electrical engineer from Ermioni who did a lot of work for us on Matilda this year in Ermioni, Porto Cheli and Poros.
As to Matilda, we're learning a lot about being very SPECIFIC in our communications with the ship yard. A mis-communication unfortunately led to us receiving a replacement refrigerator with a door that opens the wrong way. It's OK and it works, but it's not ideal, but it's a timely lesson in making sure we all take the time to be extra clear on exactly what it is we are looking for and they are ordering, especially when there are the issues of different languages.
I was at the shipyard on Aegina on Thursday where I caught up with the mechanics to plan out exactly what we wanted for the air conditioner and to check the progress. We discovered that our previous water tanks (as well as leaking) had also not been connected up properly — there were two with the bottom one gravity fed from the top one, but the freshwater pump was pulling from the top, which meant the bottom tank was full of water (and mud) that was never drained. Gross. Also a big mess made in trying to empty it and get it out!
Another thing we've been appreciating this week is just how simple and no fuss the health care system is here in Greece. Take the dentist for example. In the US (or even Australia), there'd be at least three people in the office — a receptionist, a dental hygienist and the dentist, here in Athens, it's just the dentist! They take your details (name and phone number all that's required) and 50 Euros later, your done. It's also a pleasure to visit a dentist that's just "yup, no cavities, all looks good, keep doing what you're doing". In the US it seems they feel like they HAVE to lecture you, even when everything is fine. Another example is going to an Opthamalogist (not even an Optometrist)— I rang him and he's like "come by 8PM tonight".
Rosie has been enjoying the courtyard in the apartment we are staying in — she goes out every morning and spends a couple of hours on cat watch duty. There's a younger kitten that she's actually managed to become friends of sorts with, they tolerate and ignore each other which is a big step forward!
This morning we're back into the city for coffee with Camille, then this coming week is prepping for Egypt (lots of paperwork to print) then we'll be heading off on Tuesday evening to Cairo! So expect a few more travel photos in next weeks' blog.
Until next time,
Tim & Karina