Week 84 - Driver license
Waiting while we wait on waiting to start cruising the Mediterranean on our boat Matilda. Drivers license arrives and I set off on a delivery.
Waiting while we wait on waiting to start cruising the Mediterranean on our boat Matilda.
You know that there's really not much going on, when the EXCITING news is that my drivers license — a bureaucratic nightmare thats been dragging on since last May is the highlight of the week.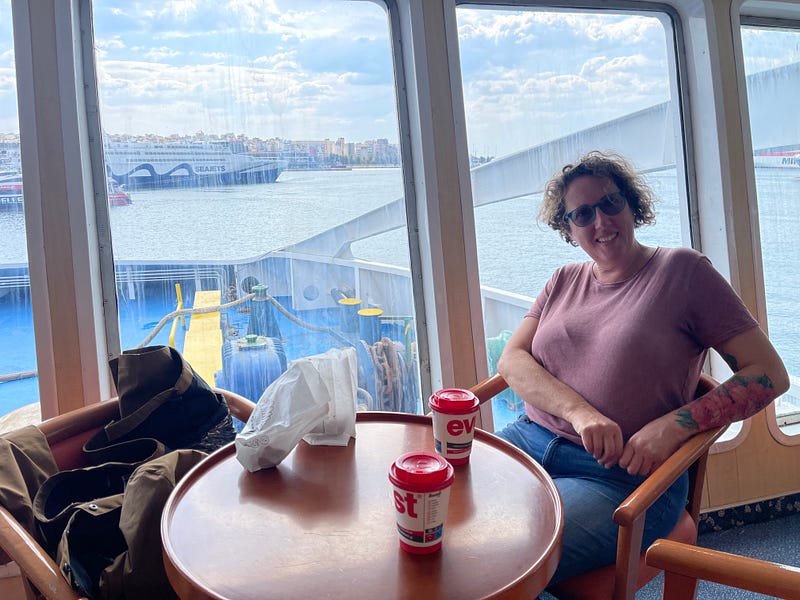 To recap for those who haven't been reading along — I wanted to transfer my US license to a Greek license, which involved a lot of paperwork, running around, medical checks etc. to submit my paperwork and then to hear NOTHING for 6+ months. In January I started pressing at KEP to find out what was happening, eventually they told me "something's missing, ring the Department of Transport". The missing document was a statement from the US California DMV that I had no tickets and a valid license. OK.
This is trickier than you might think if you don't live in the country anymore! The form from the CA DMV doesn't acknowledge that it might be mailed outside the US and the Greek process is that it get sent to the local Greek Consulate in California. Hopes that this would work were very low.
Fortunately Ella is in the US still, so I filled the form, scanned it, she printed it (had to be submitted by mail), faked my signature (who says school doesn't teach useful life skills) and sent it to the DMV. They sent the extract back to her, I then wrote a letter to accompany the extract, sent that to Ella, who printed it, faked my signature again and forwarded it all to the Greek consulate in San Francisco.
Imagine then my complete surprise when I received a call from KEP to say, "we have this piece of paper, now you need to come collect it and get it translated". Somehow, the system (there's no obvious system by the way, no reference numbers, nothing), managed to get the paper mailed in to California scanned and to the right person at KEP in Syntagma. I don't believe it, but I'm not complaining.
So it's back to KEP, find a lawyer to certify the translation, pay another 32 Euros for the translated document and then return to KEP to submit that. Who knows, perhaps in a few weeks, I'll actually get a Greek Drivers Licence. I'm still not confident, but at least progress has been made.
In addition to that we also visited the apartment in Athens, visited the boat, moved apartments (7th airbnb now in 3 months) and I ran another of the coffee tours. We've enjoyed the pace of life here on Aegina and it's great getting to know some people. We met an American, Dave a couple of weeks back and throughout the week we've enjoyed catching up for coffee, showing off Matilda and enjoying dinner together a few times.
As to Matilda, we continue to wait on parts. There was some news on that at least — the company shipping the parts now says they can confirm they were sent (some 20 days ago) from the US, but nobody currently knows where they are. Even if the parts arrive on Monday, it's clear that she's not going to be ready now for at least another week, probably two and so in the mean time there was an opportunity to take a sailing boat and relocate it for a charter company.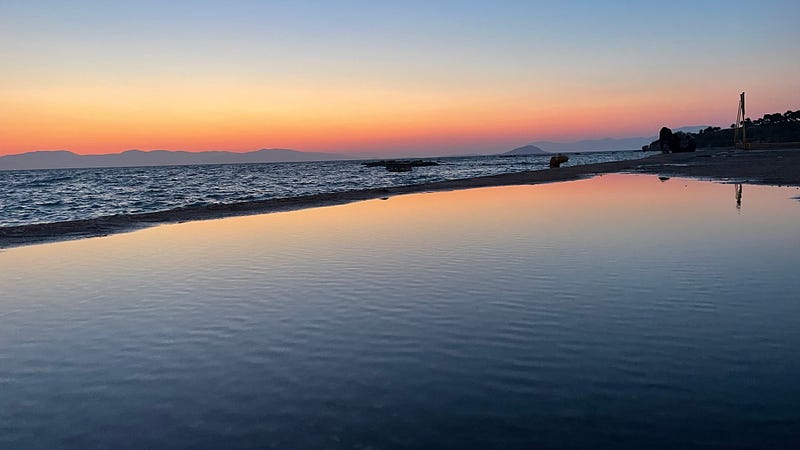 I messaged a few people (some nomads on the Facebook travel group I'm in and some sailors we met last year) and managed to get together a crew, so tomorrow (Sunday), I'm off around the Peloponnese to Kefalonia from Athens in a sail boat. It's a great opportunity as it lets me keep my sailing skills current and it also gets me in contact with one of the local charter companies, by building relationships there it may lead to other opportunities in the future.
As Karina and I have to take Matilda on the same route once we're back on the water, it's a good opportunity too for me to scout out where we might go and what we might want to see on the way.
So this post is early a day (as tomorrow I'll be loading on to the boat) and next week will probably be a shorter, more visual post with lots of sailing information! Karina will be staying in Aegina, travelling to Athens as needed for the apartment, watching over the boat and looking after Rosie.
Until next time,
Tim & Karina