Week 90 - USA, USA, USA!
Cruising the USA in between cruising the Mediterranean on our boat Matilda.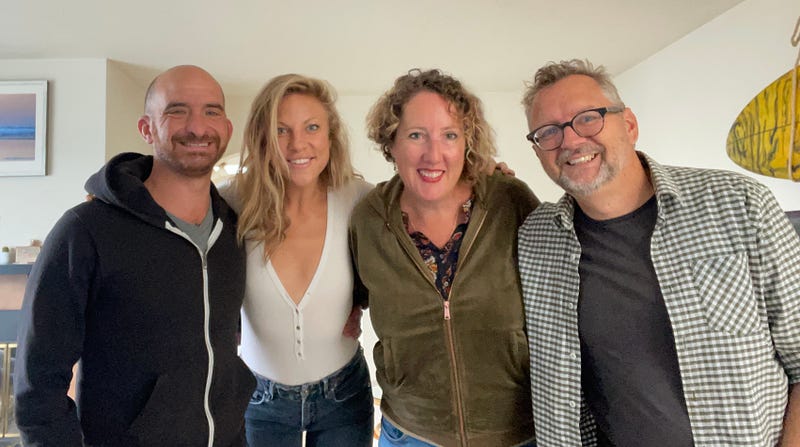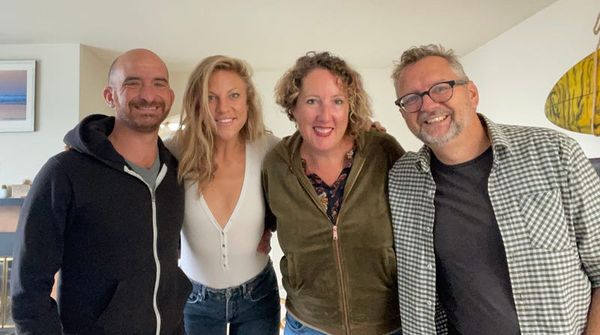 Cruising the USA in between cruising the Mediterranean on our boat Matilda.
Traveling is always an interesting look into different cultures. It's been a lot of fun returning to the US after two years away and looking at it with fresh eyes.
Landing at Chicago airport, we felt that familiar "look" of the US Customs and Immigrations areas— that tired feel of federal facilities in the US giving a generally poor first impression of the country.
At Athens airport it was interesting being surrounded by Americans again, the "talk loudly" stereotype felt very true. But really, it's not that people here talk loudly, it's more that they aren't discreet. For example, if I thought the queue was moving slowly or I was frustrated with something, I'd address that to Karina, but generally in the US, people feel no shame in loudly airing their discomfort to everyone nearby. On our leg from Dallas to SFO, we heard everything about a woman's trip to Europe, the frustrations at the delays, the fact she's ALWAYS impacted by this, yet she didn't really talk to anyone, just talked to everyone!
The other thing we noticed was the abundance of college wear, it feels very US centric to brand yourself with where you went to school or where your kids go to school.
It was a bit of an adventure getting here, but it reminded us again of the benefit of not having deadlines when you travel! We realised a day before that we'd made a mistake on our bookings and hadn't left enough time for the connecting flight in Chicago to San Francisco. We'd also (for cost reasons) booked it as two separate legs, although it was on the same airline. Karina rang the airline and they said to make a change would cost $900USD each! So we decided to not worry about it, we'd try make it, and if not, we'd just sort it out then and rebook a different flight.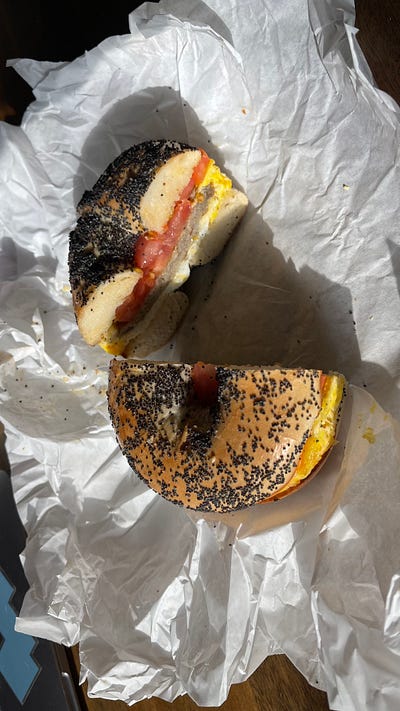 Then on the morning of the flight, they told us it would delayed four hours, so we rang up again and this time they rebooked us for free, gave us overnight accommodation in a hotel and meal vouchers to spend! So we had a free night in Chicago. It turned out OK, although it did take almost two days to finally get to San Francisco.
In Chicago we ate at the hotel restaurant and the first impression there was how much we've missed US service levels when eating. It's different in Greece, the purpose of the meal is different, the expectations are different, but it was really nice to sit down, have someone bring a menu in one minute, take our order the next minute and bring us the check just by raising our eyebrows in their direction. Although this is rapidly followed by disbelief that a) you walk away with my credit card and b) you want a signature! Two things that NEVER happen in Europe.
San Francisco was awesome! I think living there we tended to look at it with locals' eyes and it was at times very grimy and depressing, but for whatever reason we didn't find it like that this time. We enjoyed Market Street and the buildings, we found the BART really convenient and overall had a great time.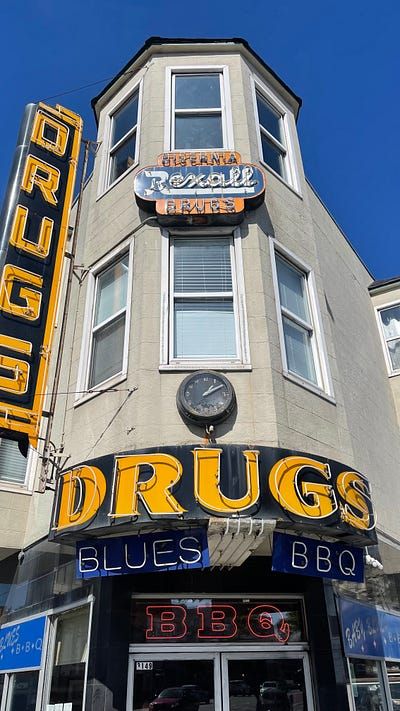 Sticker shock was very real! After all this time in Greece (and thinking that €12 is getting pricey for a main meal), suddenly spending $25+ on a main was a real surprise. The morning coffee run for coffee and breakfast for four of us would run to $60 very quickly.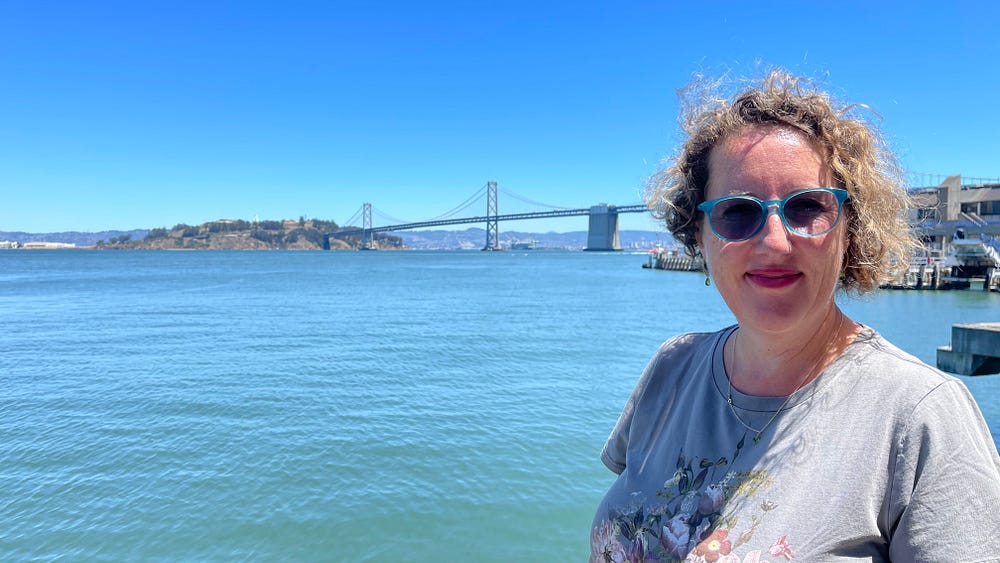 One thing that we gravitated to was the water. Karina commented on how it felt very different from previous times because we look at it with a different perspective now. We were definitely thinking about how what the weather looked like, how the boat would handle it, what the swell was like if we were tied to the dock there etc. While the weather helped make The Bay look good, it's still very different water from Greece — none of that clear inviting seas making you want to swim.
We caught up with so many friends and it was wonderful to see them all again. We still unfortunately didn't get to meet everyone we wanted to see, but it was a good length of time for the visit and we're currently sitting at the airport waiting for our flight to Portland to see Ella, Jasper and Inge all together for the first time.
Matt and Maggie were wonderful hosts and we loved staying at their place and enjoyed exploring their neighbourhood in Bernal Heights, it really shows off the best side of San Francisco and we would have loved living there I think. We had a lot of time to catch up, chat and share some meals together which was great.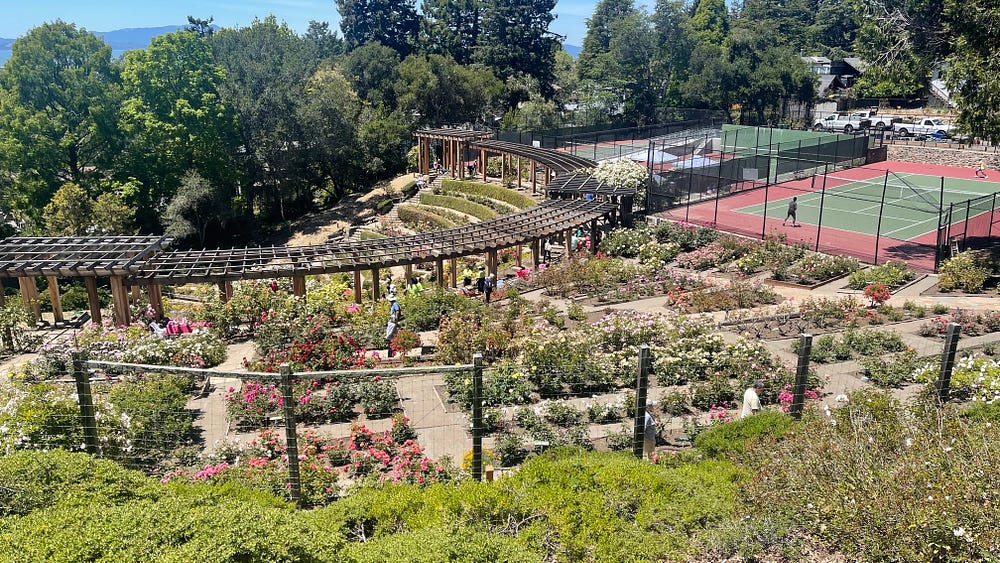 Overall it was a really enjoyable reminder about the best parts of Silicon Valley and living here in the US, the people and friendships that we built up are still strong and we were actually surprised by how many people keep up with the blog and have been following along.
Now it's off to Portland for Ella's graduation and no doubt there'll be a lot more about that and some photos next week, then Thursday we're heading to Chicago to explore that city for ourselves.
Want to see where we are now? Check us out on NoForeignLand https://www.noforeignland.com/boat/matilda
Until next time,
Tim & Karina