Week 92 - Chicago
Chicago to Aegina and back into the water ready to cruise the Mediterranean on our boat Matilda.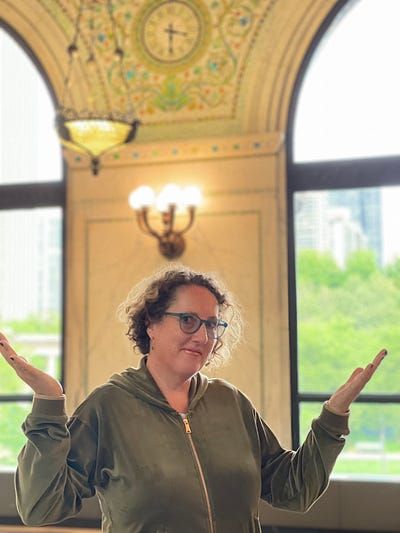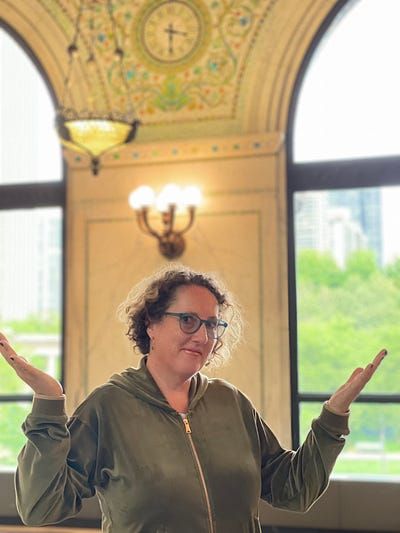 Chicago to Aegina and back into the water ready to cruise the Mediterranean on our boat Matilda.
Returning to Greece was a shock to the system. In the roughly 3 weeks we were away, the temperatures have jumped up and summer feels like it's arrived. Everyone has suddenly put on a tan and it was HOT walking around Athens (35C or so when we arrived). The misting fans have suddenly made an appearance and the Greeks have decided it's now actually warm enough to take off their jackets (which is a big deal — we're often wandering around in T-Shirts while local Greeks are rugged up like it's freezing).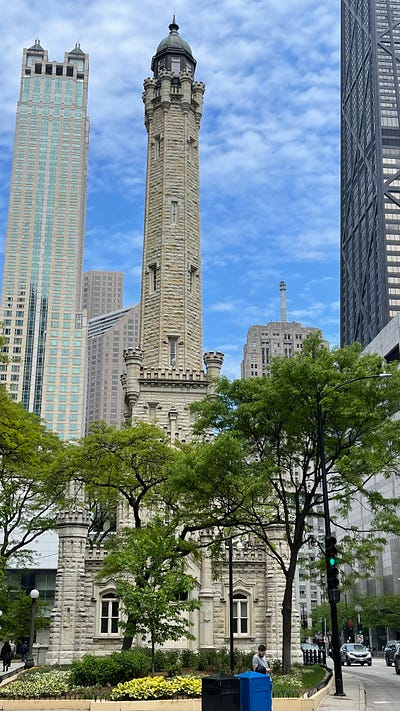 Our flight back from Chicago was uneventful, although I think we took almost every form of transport to get back to Matilda, we walked, took a train, flew, took a bus to the terminal, took a metro, walked, took a ferry and then in Aegina, caught a taxi to the boat yard.
We continued to dive deep into Chicago architecture. On Monday we spent most of the day just wandering the streets and peeking into the foyers of buildings. There's lots of signs around that talk about the history and many of the buildings themselves have displays in the foyers for you to visit. It was a very unexpected, but very enjoyable way to spend our time.
A highlight was "The Rookery". It's the first true modern "sky scraper", although only eleven stories tall and also had a foyer remodelled by Frank Lloyd-Wright. There's a wonderful tour you can take (tickets in the gift shop) which explains a lot of the thinking that went into the design. What's fascinating about it is that even 100+ years ago, designing for the "User Experience" was definitely a thing, a concept and sensibility I think of as being a much more recent trend. Perhaps like many things, the focus on UX is really a re-discovery.
How does UX play out in a building though? And how has it changed? That's where the tour is really great. It's not immediately obvious to us because we have different expectations now, but a lot of what was going on in The Rookery was actually about convincing people that this modern construction was using tried and trusted techniques when in fact it wasn't! So the facade was divided into 5 layers, to trick people that it had fewer floors than expected. The modern "curtain wall" and hanging glass techniques were moved to the side of the building, the entrance was solid brick. The building is almost a total cube, to make it visually look squatter and shorter than it is. Did it all work? Apparently yes — it was a commercial success, whereas the nearby Reliance building, which went all out on modern methods failed because people did not trust that it wouldn't collapse with all that glass!
The Comedy club at Second City was fun, although it does feel like something you do because you "should do it" not because the comedy was that good. It's got a storied history, with comics like Harold Ramis (Ghost Busters), Dan Aykroyd, Bill Murray, John Candy, James Belushi, Eugene Levy, Martin Short, Rick Moranis, Stephen Colbert… and more recently… Tina Fey, Amy Poehler have all been cast members or worked there. However it's improv and somewhat hit and miss. I think it's fun to do because you might be able to one day say "I saw them on stage at Second City before they were famous", but at the same time, it's also something you could skip if budget was a concern. The tickets weren't cheap for what you really got to experience.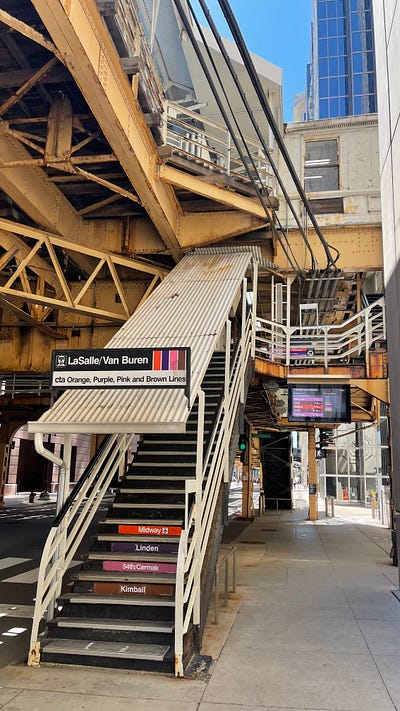 On Tuesday we met up with a couple, JJ and David, who we met at the meetup the previous Saturday and they showed us around Lincoln Park. We wandered through the zoo (completely free which is interesting) and by Lake Michigan (cool and windy) then eventually settled in for Mexican at a local restaurant. It's always nice to have locals to show you around and share the stories of a neighbourhood. Although we know that our visit has been skewed by staying in the nice parts of town, we really enjoyed Chicago and could see ourselves living in a city like it, especially when the weather is nice!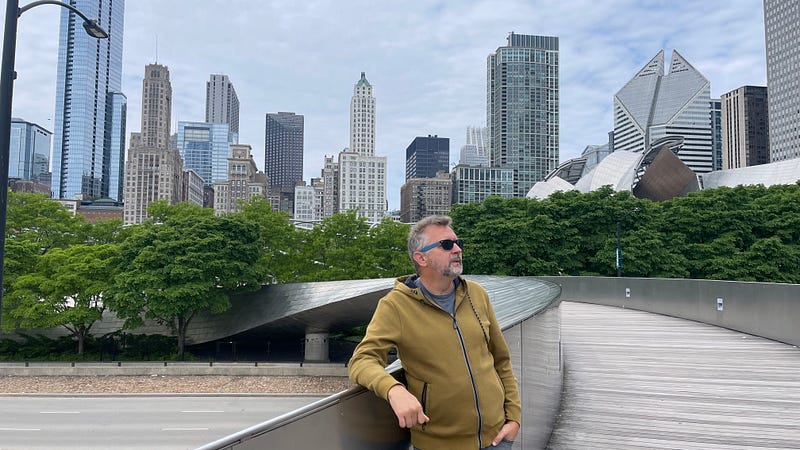 Arriving back in Greece we visited the apartment which is now making great progress. It's at that point where it's complete enough that you can see the end in sight. There's still a few steps to go, but you can count them on one hand now.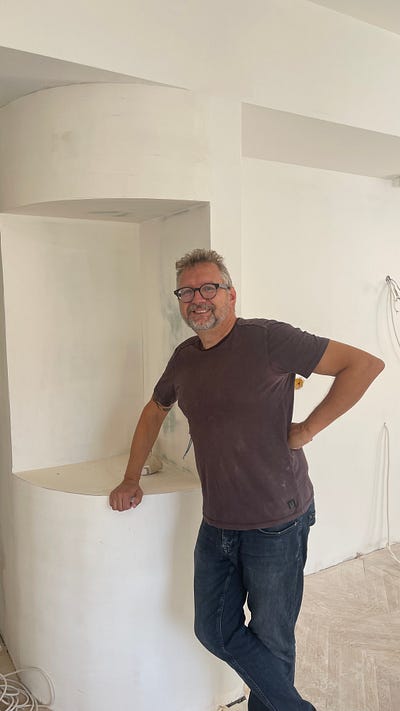 Another milestone passed us by while we were away, which was that it's now been over a year since we purchased Matilda! We were reflecting on the fact that a lot of boat life appears to be "waiting" for things. Waiting for deliveries, waiting for upgrades and honestly that hasn't changed that much as we're still waiting on things!
The air conditioner was fitted while we were away, but the distributer sent the wrong control panel. Fortunately this didn't stop us relaunching, we were back in the water on Friday and on Saturday, Lukas (our mechanic) came to the boat to fit the replacement control panel that had been couriered out from Athens. Unfortunately the distributor sent the wrong one again, so we're continuing to wait for the correct part to get here so the air conditioner installation can be completed.
Similarly with the blinds, we're waiting on news for those — they should be here this week. But once these two things are completed (air conditioner and blinds) we are finally good to go on our big "round the Peloponnese trip" to the Ionian sea and "really" start our season. Maybe the season has already started and this is just the way of boat life…
In the mean-time, we're loving being back on the boat, we're swimming most days (the water has warmed up nicely in the last couple of weeks) and we have a busy week ahead with lots of guests on the horizon. All good things to look forward to and enjoy!
And we also know that good things eventually do come to those who wait… after 12 months of process, I received a text message that my Greek drivers license is FINALLY ready to collect. Which is exciting as it will make renting cars a lot easier — and especially renting them overseas which we haven't been able to do!
Want to see where we are now? Check us out on NoForeignLand https://www.noforeignland.com/boat/matilda
Until next time,
Tim & Karina