Renovation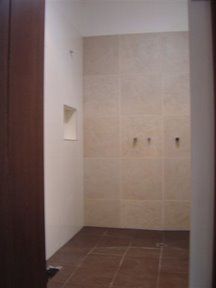 OK, so not much really to do with the move, but I thought I'd link these pictures of the new bathroom which were sent through by Wendy from Natural Directions.  It's looking great.  Hopefully plumbing and electrics are fitted off this week which will just leave the shower screen to go.
Looking towards the shower
Toilet, basin and vanity.