ROSL95: Launch! And deadlines…
ROSL95: Reflections on startup life, week 95.
Wow, another week where I didn't write a Monday post. I think it's because I've been flat out with the contracting work I've been doing on Sports Digital Passion. Which begs the question — why aren't I that busy ALL the time?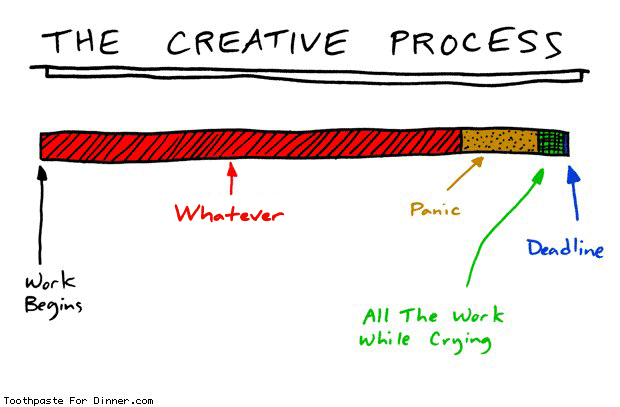 When I reflect on this I realise it's been a while since we've had a "deadline" of any meaningful sort. If there's one thing I know and need to remember, it's that for Alex and I, deadlines get things done. Otherwise we fall into the trap of cruising along. Deadlines force hard decisions, they give you motivation and most importantly they help contain scope creep.
The good news is we have a "hard" deadline we've set ourselves for the next release of the 22nd of September. There's LOTS to do before then so no doubt we'll both be working hard, but it's worthwhile. There's a competition that we've entered, it launches then, if we do OK we really want to have our "best foot forward" for the resulting press.
The other decision we've reached is that this next release will be the last for a month or so. Rather than go into more feature building, we've finally reached a point where we are happy. Sure there is much more to do. Sure we can improve features even more. But the core of the product is here, it will be putting its "best foot forward" and it's time to stress test the product market fit / growth. If we can't start hitting that 20% growth month on month with this release, a bunch of new features probably won't get us there. It's exciting to think of changing modes again and I'm really looking forward to sharing our new version with the world.
Also Launch! It was great to be involved in http://sportsdigitalpassion.com and building Version 2 of the product. It's just launched last night over on The WestCoast Eagles site and it's been creating a stir — trending in Perth already over the last 24 hours. While it's been great working on the technical side of this app, the thing I really appreciate is working with Sean Callanan from http://sportsgeek.com.au. He's the brains behind the whole idea and it's fantastic to watch him in action as he works on selling SportsDP to clubs and the launch process. Although SportsDP is different from Trunk.ly, I'm getting a lot of inspiration from seeing how Sean goes about it and working with someone who's far more dedicated to the Marketing side of the business than Alex and I at the moment.
It's also fun to see software I mostly wrote myself up on a major web property like the AFL. So check it out — if you're an Eagles fan, sign up! If you're not, go push your local team to check it out. Without overselling it, it's been highly successful now in two major sporting codes (Timberwolves in the NBA with version 1 and now West Coast Eagles in the AFL for Version 2), so I think Sean has something to offer clubs of any code, whereever you are. And I'll be happy to see SportsDP out and live in more places too.
So there you go — lots happening and lots happened. The thrill of the launch is always great. I can't WAIT to get the new Trunk.ly out for everyone to see.