Singapore - Sentosa Island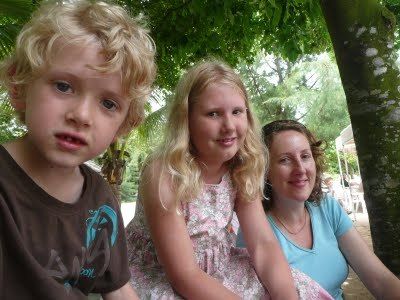 On our last day in Singapore (Thursday 10th July) we headed to Sentosa Island to see the famous pink dolphins. They really ARE pink, but only underneath.It was an enjoyable final day out before heading home.
Jasper, Ella and Karina posing for me.
Mum, Dad and I posing for Karina.
A pink dolphin jumping through the hoops. They really were very intelligent and well trained and could do some amazing stunts!