Somers - Cape Shanck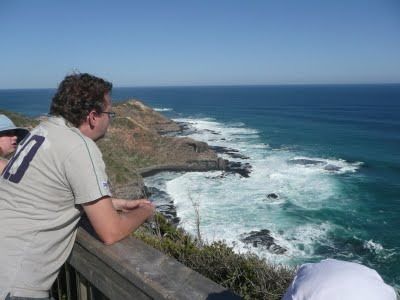 Cape Schank was a real highlight of our visit, we enjoyed going up the lighthouse and also loved seeing the rugged coast line.
Enjoying the view at Cape Shanck.
View from the top of the light house.
At the top of the board walk heading down to the sea.
Watching the waves.
On the subject of views, this photo wasn't taken at Cape Schank but is the view from Arthurs Seat – another Melbourne site we have never visited!