Somers - Mazes and Gardens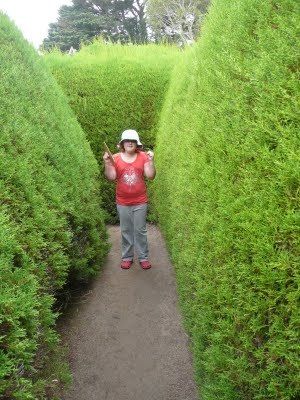 One of the thing we enjoyed on the Mornington peninsula was a number of Mazes and gardens.
Ella in the Maze at Ashcombe.
The "Alby Mangels" shot – which way do we go.
Sam, Jasper and Ella in the centre of the circular Rose maze.
Lunch time!
Alex pulling faces.
When you see a big rock, you have to sit on top of it!
Or stand on it!
After the Beros had headed back to Melbourne we also went to another garden (can't remember the name Heronwood I think)? They grow their own vegies on site.
Ella and Jasper in the garden