Week 113 - Submarines and Podgorica is still boring
Podgorica, socialising and the opportunity costs of being a nomad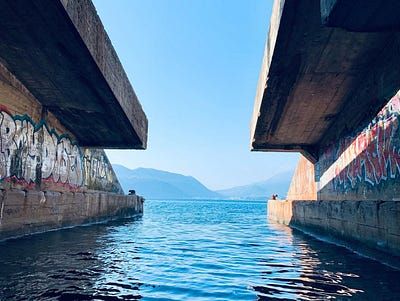 Podgorica, socialising and the opportunity costs of being a nomad
Podgorica (pronounced pod-GOR-itsa not pod-go-rica) was named "The most boring capital in Europe" and it frankly, this is a title that's well deserved. It's not often you come to a country where the advice is go anywhere BUT the capital city. Now to be fair, it's hardly to blame for this state of affairs. WWII, earthquakes, communism and the former Yugoslav wars have destroyed anything historic. It's also one of the only pieces of flat land we've seen so far in Montenegro, so an ideal place to basically keep rebuilding.
However if you want some big brand name shops and need to do get some shopping done, it's THE place to go. So we did.
On Monday we hired a car, drove to Podgorica and stocked up on some winter boots, a few Christmas presents, and other items that were hard to find in Tivat. While Podgorica may be a little dull, the drive there is spectacular.
We've driven many amazing places in the world including New Zealand, The Great Ocean Road in Victoria, The Pacific Highway in California and in the highlands of Scotland, and I can safely put driving in Montenegro up there with the best of them. The country is all mountainous, so you're either driving up or down switchbacks along side steep mountains with stunning views out over valleys or the coastline. It's all quite spectacular. Throw a few historic medieval villages that you pass along the way, some wine regions and the occasional tunnel and it's all very dramatic. And then you get to Podgorica… which does have a river, although it seems to double as a sewer.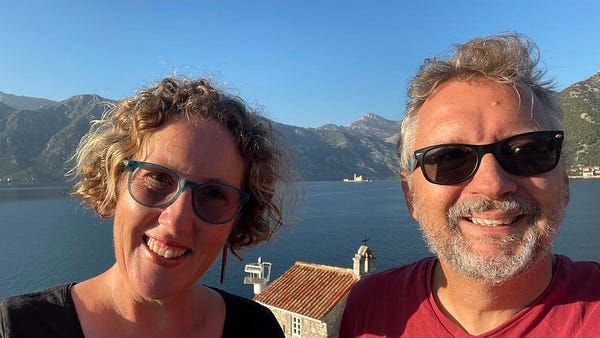 We kept the car for two days and on Tuesday evening headed into Kotor along yet another spectacular road to meet up with some local expats for dinner. It's interesting getting to meet yet more new people and learn about some of the challenges of living here in Montenegro from people who have been doing it for a while. For example, Kotor, while stunning in summer is actually depressing in winter (no sun, no tourists, way too much rain and no youth stay there).
While the weather was good, we decided to make the most of it and invited some of our neighbours here in the marina to join us for a day out on Matilda. With 12 of us on board (our legal maximum and the most we've had) we headed off to visit the Blue Cave and then some of the submarine pens that line the bay. The weather was spectacular (although there was a little bit of swell on the coast) and we might have convinced a couple of sailors to the merits of motor boats, especially when it comes to socialising!
The Blue Cave is quite spectacular yet underwhelming at the same time. We all agreed that a) every country has its equivalent "blue" something and b) after a while they all start looking a bit the same. As we said to someone who missed the trip, if you were here for a week it's a must see, if you cruise full time, it's another stunning spot to visit, but not to worry if you miss it.
And the socialising really hasn't stopped this week. Even on days when we think we did nothing, we still stop and realise that we met Nat and Colin for coffee, we chatted with Ollie and Claire on the dock, we stopped by to say hi to Vandy and Eric (and more coffee), we met Jaynee and David on the public dock, a nomad couple Tim and Becky that we met on Tuesday came by for lunch, then later that afternoon Carol and Peter who we met in Sarandë arrived… it never really ends. If we wanted to spend all day wandering around drinking coffee and beer on people's boats it would be quite easy!
Which is really all down to opportunity cost. The temptation is to get stuck into the chores on the boat (of which there is as always a long list), but many of them stop us from doing other things like taking the boat out again, or would have to be done again if we did go out for the day. So it's better to push it off while we still have cruising tax, the weather is good and there's a lot to see and do.
The weather is a big one as well. We know that it won't stay delightfully sunny and clear for too much longer and the wineries etc. will start to close up, so better to get in now while we can before that's all shut down. Consequently we're organising a winery tour for this coming Tuesday.
Opportunity cost is actually one of the real challenges in this lifestyle that we hadn't realised. Sometimes, like the decision to change winter berths from Corfu to Porto Montenegro, it really pays off — we've got no regrets and flexibility has allowed us to take advantage of the circumstances. Other times it doesn't always work out.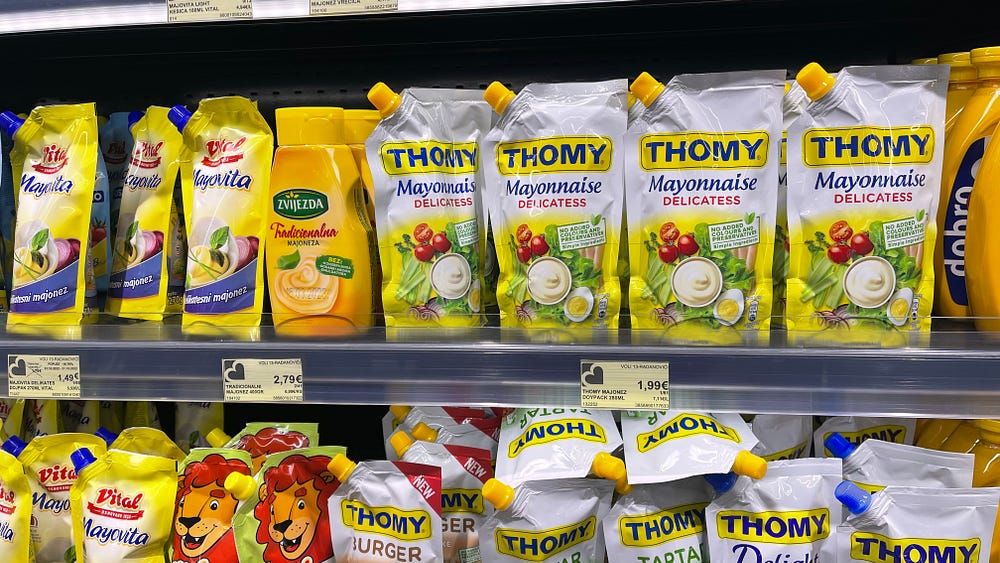 We thought earlier in the year that we would definitely be in Athens (or close to Athens) around December and January, so we booked in flights from Athens to both Norway in December and Dusseldorf in January. Yet now that's cost us as we can't change the origin of the flights. It would cost us a lot to cancel but we still have the challenge (and cost) of getting from Montenegro to Athens which isn't as easy as you'd think. Karina spent a lot of Thursday rerouting and trying to find the best flights that would work out for us at the minimum of money.
The other big trade-off decision at the moment is a car for winter. Most of the rental companies here have a winter rate deal — basically rent a reasonable car for €420 a month. But, there are restrictions — only drive so many kilometres, you can only cross some borders and you can't "loan" it to friends. It's around €2500 for 6 months (although even that's tricky as I think the winter rate ends earlier than that in April).
On the other hand, we could buy a second hand car for a little more, that we could then sell at the end of the time and maybe lose around €1,000 euros on it (some depreciation, some insurance and some registration) — if things go to plan! It could "blow up" on us and need 1,000's in repairs for example. But if it worked out OK, then we could lend it to friends, cross all the borders we want and actually save money.
So we've been visiting some second hand car yards, getting a feel for what's available and what we might be able to do. We've been offered some interesting deals (that don't suit us), like "we'll store the car for summer for free", but of course we don't intend to return here next season either. Which does lead to an interesting opportunity… what if we bought the car, stored it here over summer and then when we (maybe) end up in Italy for winter next year come back, pick it up and drive to Sicily??? Now that sounds like fun!
The sensible decision would be the monthly rental — it's low risk, nothing is "our problem", but it (probably) costs more and the opportunity of travelling where we like is removed. The other thing is it's a bit "boring". We aren't very sensible people (or we'd still be in a house and working) and we don't like "boring".
When we've been adding the pros and cons, we felt that if we could get a second hand car with some personality, it would make the whole process more worthwhile. So I've been investigating Lada Niva's which are a very cheap Russian 4x4.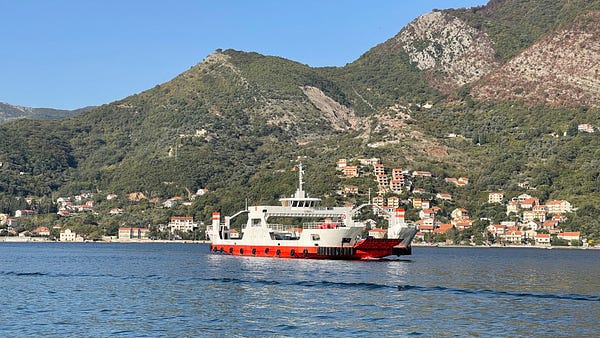 While on the one hand they are about the most basic of vehicles you can buy, they are also considered unstoppable in terms of reliability, very simple to maintain and just don't stop. Then there's the opportunity of a reasonably capable 4x4 to explore more of Montenegro and the "quirk" factor of driving around a former communist country in the sort of vehicle that was once ubiquitous here. It feels "right" in a strange way. However it seems the Lada's are collectible and actually hard to buy!
Which is all to give you some insight into the kind of pros and cons thinking we go through at the moment. For now, we're going to enjoy driving around and kicking the tires on a few options, exploring Montenegro while the weather is good and continuing to hang out with people on boats!
Until next time,
Tim & Karina