Week 125 - Much ado about nothing
In which nothing much happens…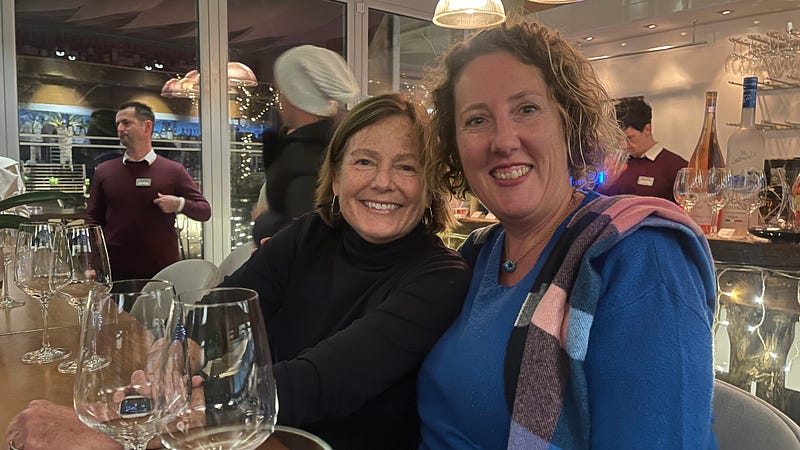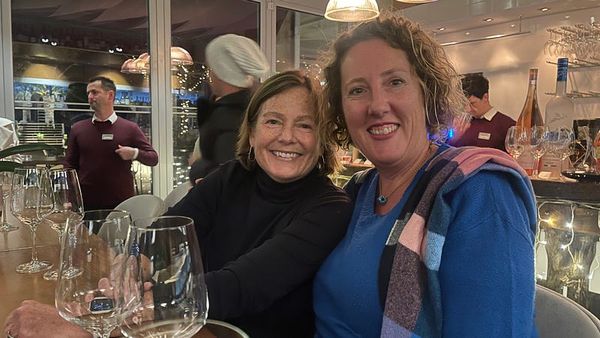 Wine and not much else this week
A typical Montenegrin week with mostly wonderful weather but terrible when it's not. We've been continuing to recover from our colds and a few social events.
Monday it was raining buckets so you think we'd stay on board, but instead we drove over to Herceg Novi to visit Mark and Holly (who we met back in Albania and are here in Montenegro for the next few weeks). It's always nice to catch up with people you've met before and continue to build a relationship and they have a lovely apartment overlooking the bay (although you couldn't see much with the weather). Coming back on the ferry it was barely moving at times the wind was blowing so strongly through the channel.
The leaky roof continued and did even more damage to some of the interior wood, so I borrowed an endoscope from Eric and tried to trace the leak that way. I think I made progress! While it seems like the leak is definitely dripping of the cables passing through the arch into the boat, it seems like the water is running from the other direction. When I pulled out all the lifejackets up stairs to get to the cable, they were covered with mould which is a good indicator it's very wet there (and it shouldn't be). Having used even more silicon on all the likely culprits, I'm hopeful now that it's fixed, but of course we have to wait until it rains again to test it!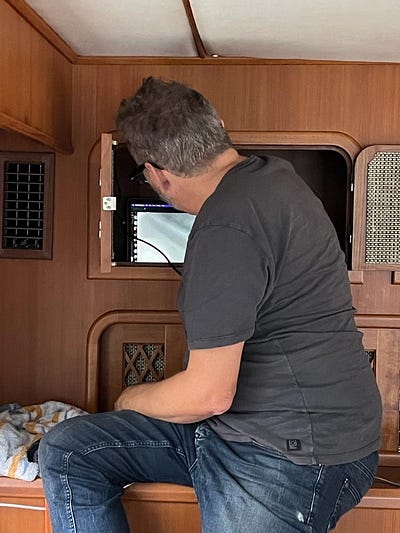 Curry night was Wednesday and we had a great turn out this week, I think people are returning to their boats after the holiday break and there was almost 25 boats for dinner a beer and a chat.
Karina joined a new group which is starting a Thursday "Ladies Lunch". I'm not sure what they talk about, but my theory is it's probably about their husband's obsessions with boats!
We joined Claire and Ollie on their boat Thursday night for a delicious lasagne, and invited them for a pancake breakfast today (Sunday) which was a lot of fun including a walk in the wonderful morning sunshine.
Friday night the marina organised a wine tasting event which was well attended, we tasted five local wines along with a large group of liveaboards from here too.
In amongst all of this socialising we also went shopping, helped out with a gas run (to refill cooking gas), leant Rada the Lada out to Eric and Vandy and actually what's been the biggest most time consuming of the projects this week, editing a video for Jasper's 21st birthday.
The other big topic for most of the later part of the week has been the upcoming weather. There's very big storms forecast for Tuesday night with winds predicted to be well over 50 knots and up to 62 knots on some models. For reference, a Class 1 Hurricane starts from 64 knots — it's going to be WINDY.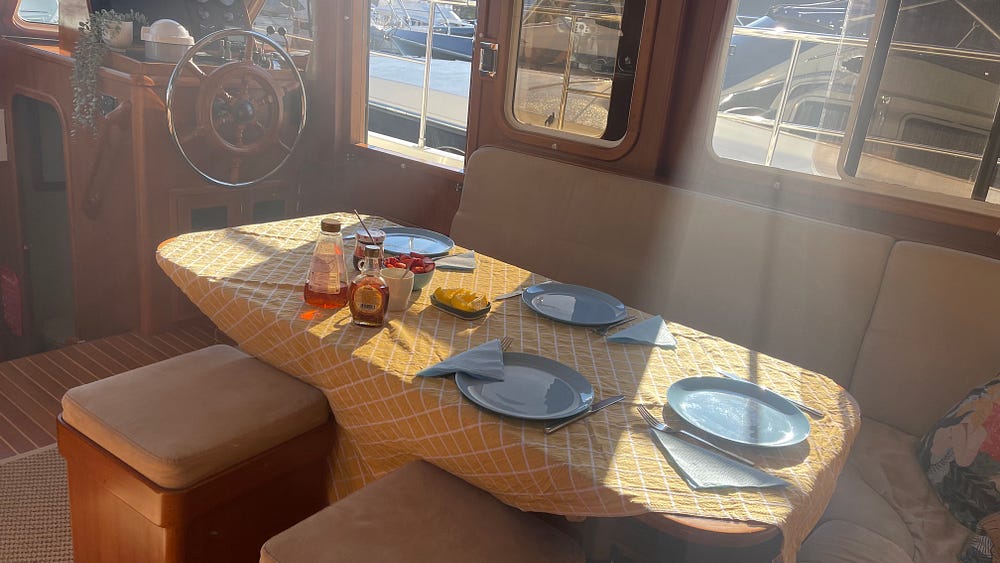 After breakfast we spent a bit of time checking the lines, moving a few things around on the boat and generally making sure we're as ready as we can be. Our neighbour Bo was here 4 years ago when they had 90 knots here and although one of the big super yachts was damaged, he said this location we're in was fine — we'll move back and forward a bit, but there's no swell in here so it's unlikely to be a problem. Still, could be an interesting night — even if we're safe, with the noise we're unlikely to get great sleep.
Until next time,
Tim & Karina