Week 143: Venice!
A week in Venice, exploring the streets and Ella and Inge come to join us.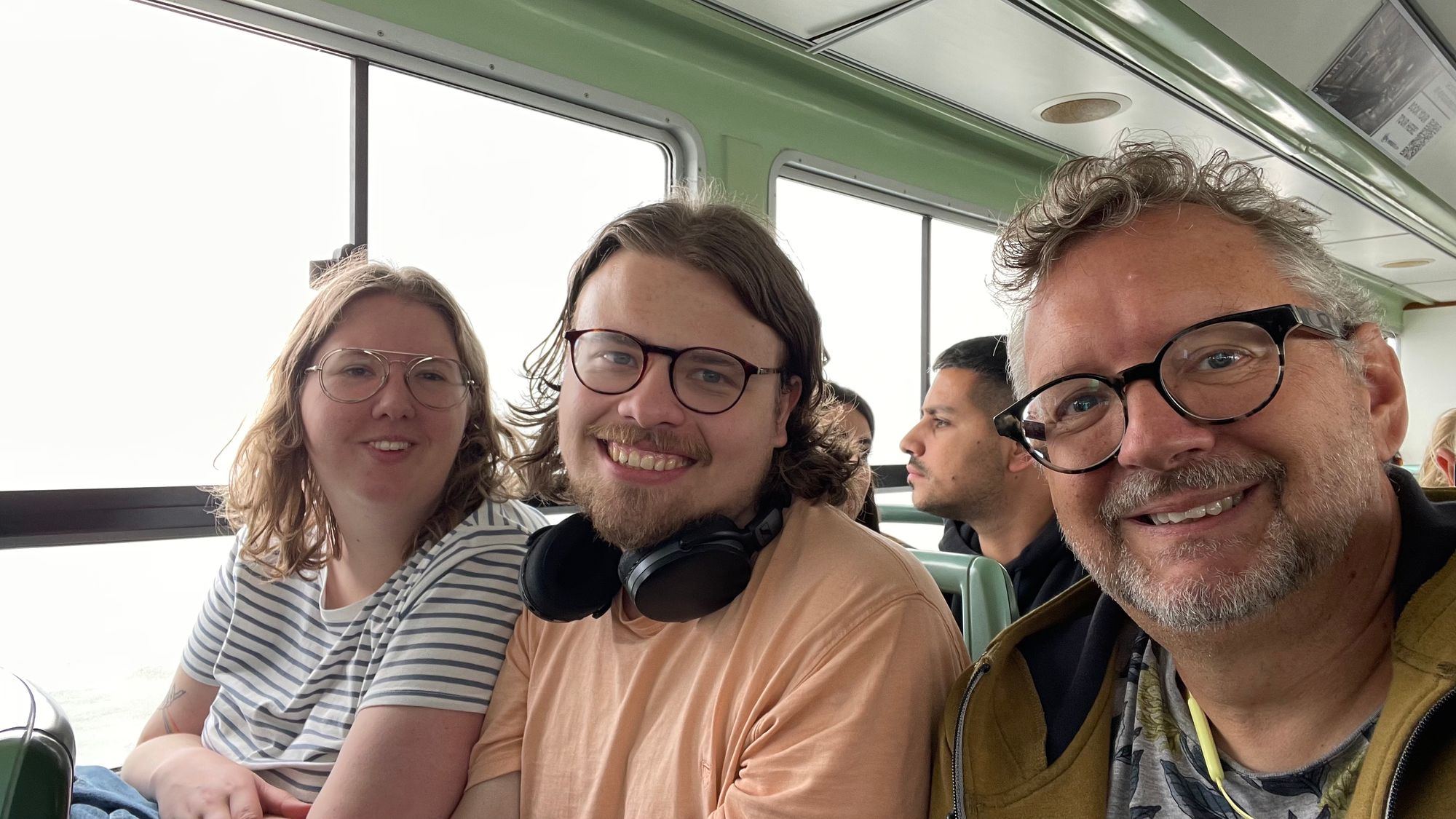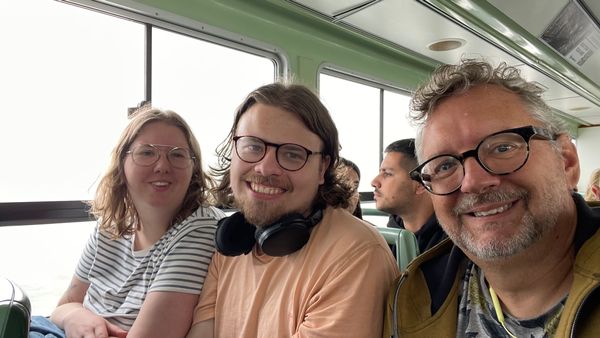 There's always a risk when you've built something up in your mind for so long that it turns out to be a disappointment. In some form or another our plan for the last 12 months has been "go to Venice". Now that we've finally arrived... it's EVEN BETTER THAN WE EXPECTED!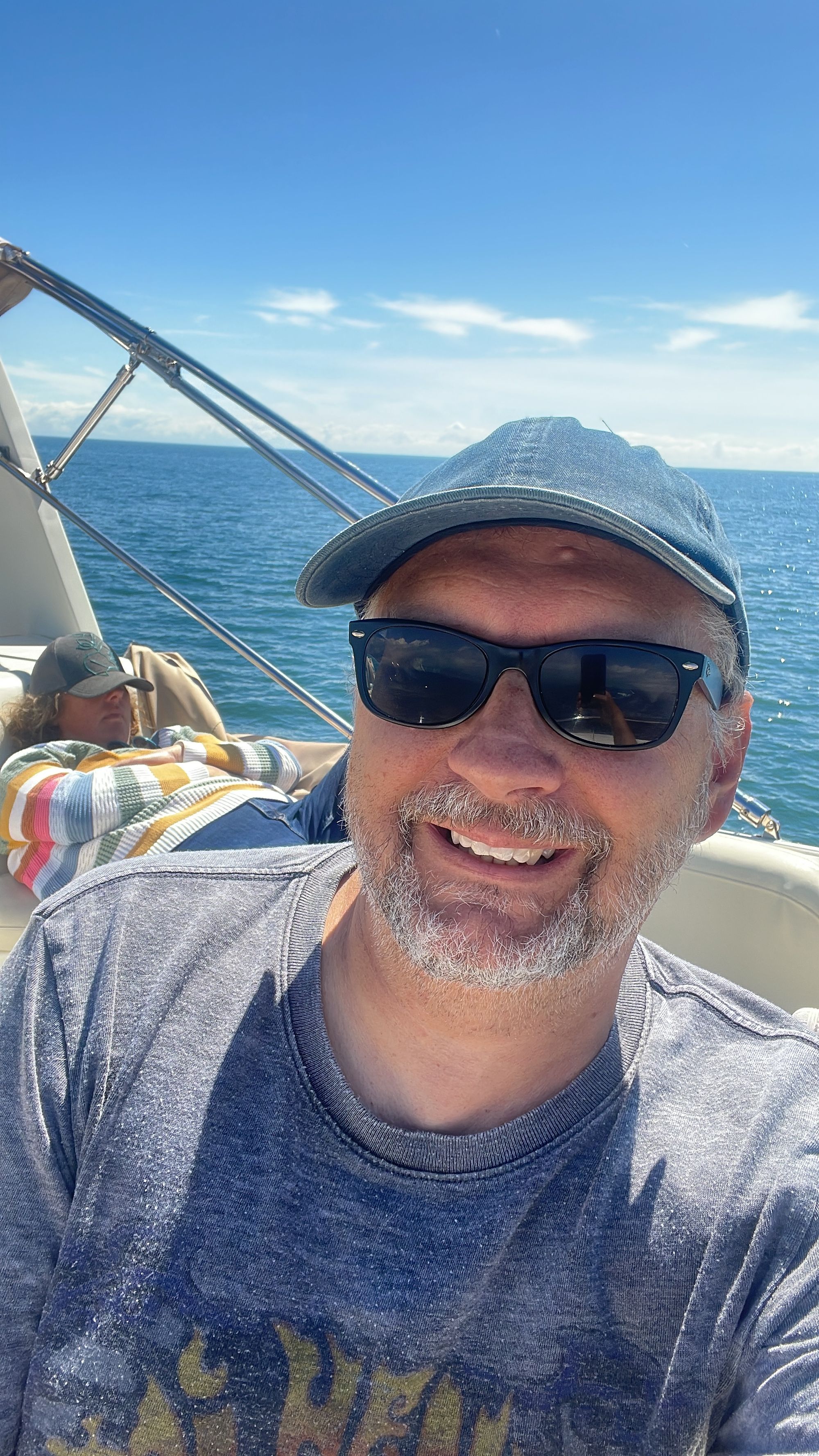 The last time we were here we were just too young, dumb and frankly poor to really appreciate the city beyond "oohh shiny thing".  In some ways today we are now too travel hardened to genuinely appreciate some of it (uggh, YABC - Yet Another Bloody Church), but arriving by boat and spending what will ultimately be almost 10 days here has helped the city unfold for us in a way that we didn't appreciate before.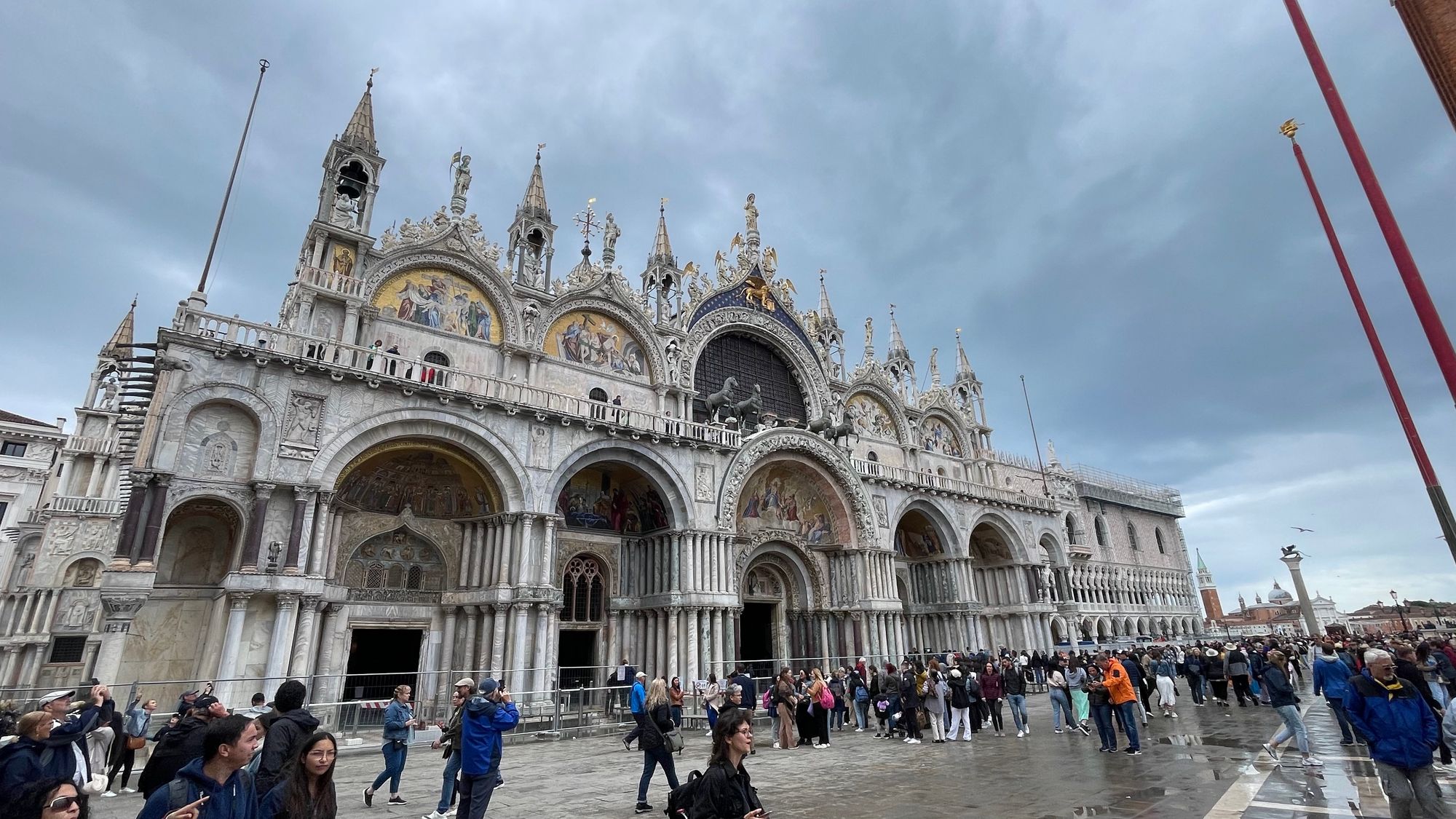 It's more than just entering the lagoon. Creeping up on Venice bit by bit past all the remnants of the Republic of Venice over the last year or so has been the ultimate slow reveal on what's to come. You see the faded grandeur of somewhere that was in its hey day a major power , a building here, a facade there and we've come to recognise things as "Venetian" in style.
What it doesn't prepare you for is just the scale of this sort of building once you're on Venice itself. You can see how architecture in this context is an expression of power. Each little city we've passed, Dubrovnik, Kotor, Budva, Monemvasia , Kerkyra, Nafplion and Chania just to name a few, while all impressive in their own right are really a shallow reflection of the Venetian homeland.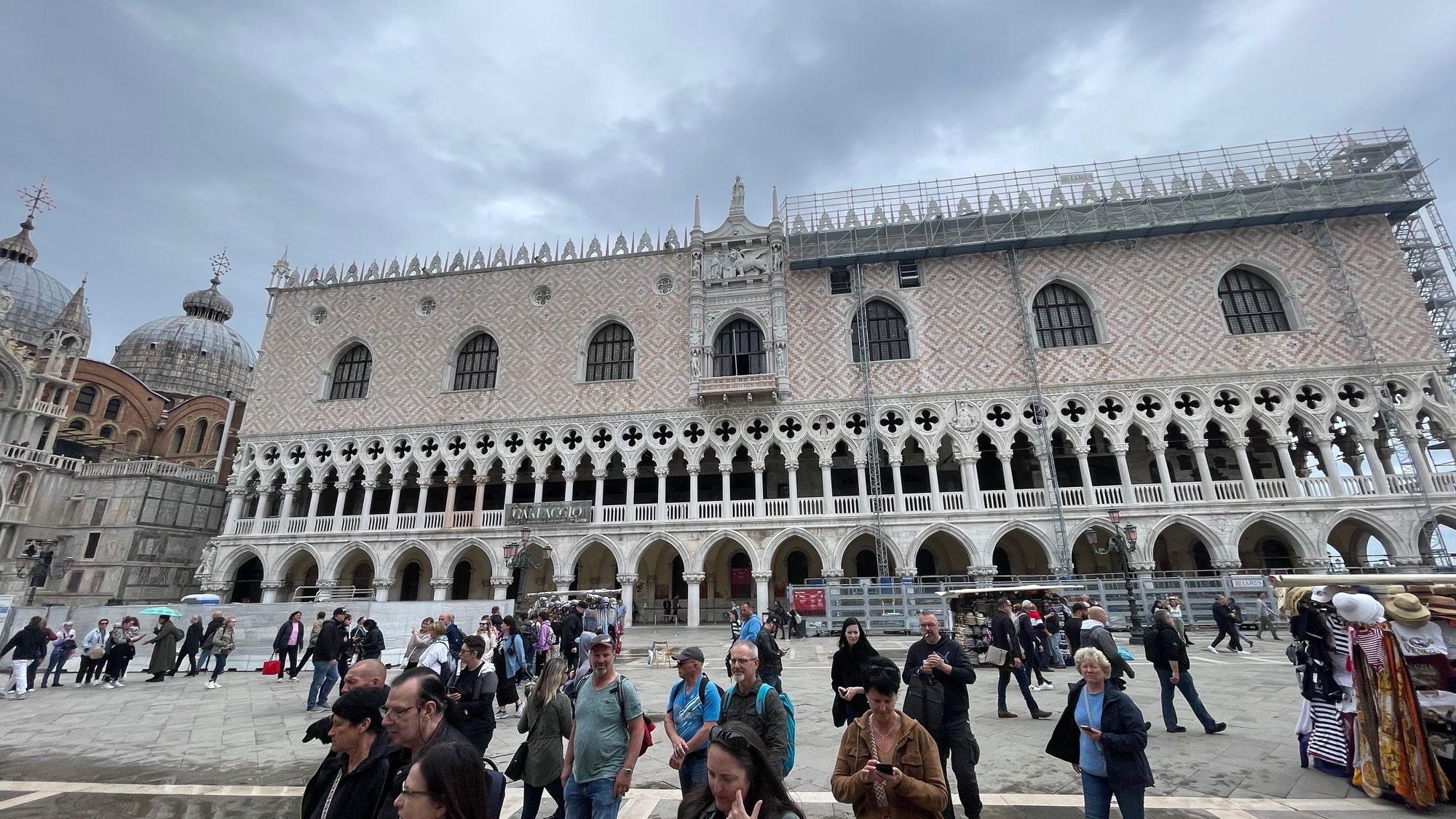 Standing in front of the Doge's Palace in San Marco, there's both the grandeur of the palace itself and the buildings surrounding the plaza, but beyond that, I think we now have a much better appreciation now of how this is the statement piece of the center of an empire. Of course it's grand and over the top, it's the seat of great power. As we reflect on the places we've been over the last couple of years and how spectacular some of them have been - it HAS to be a statement.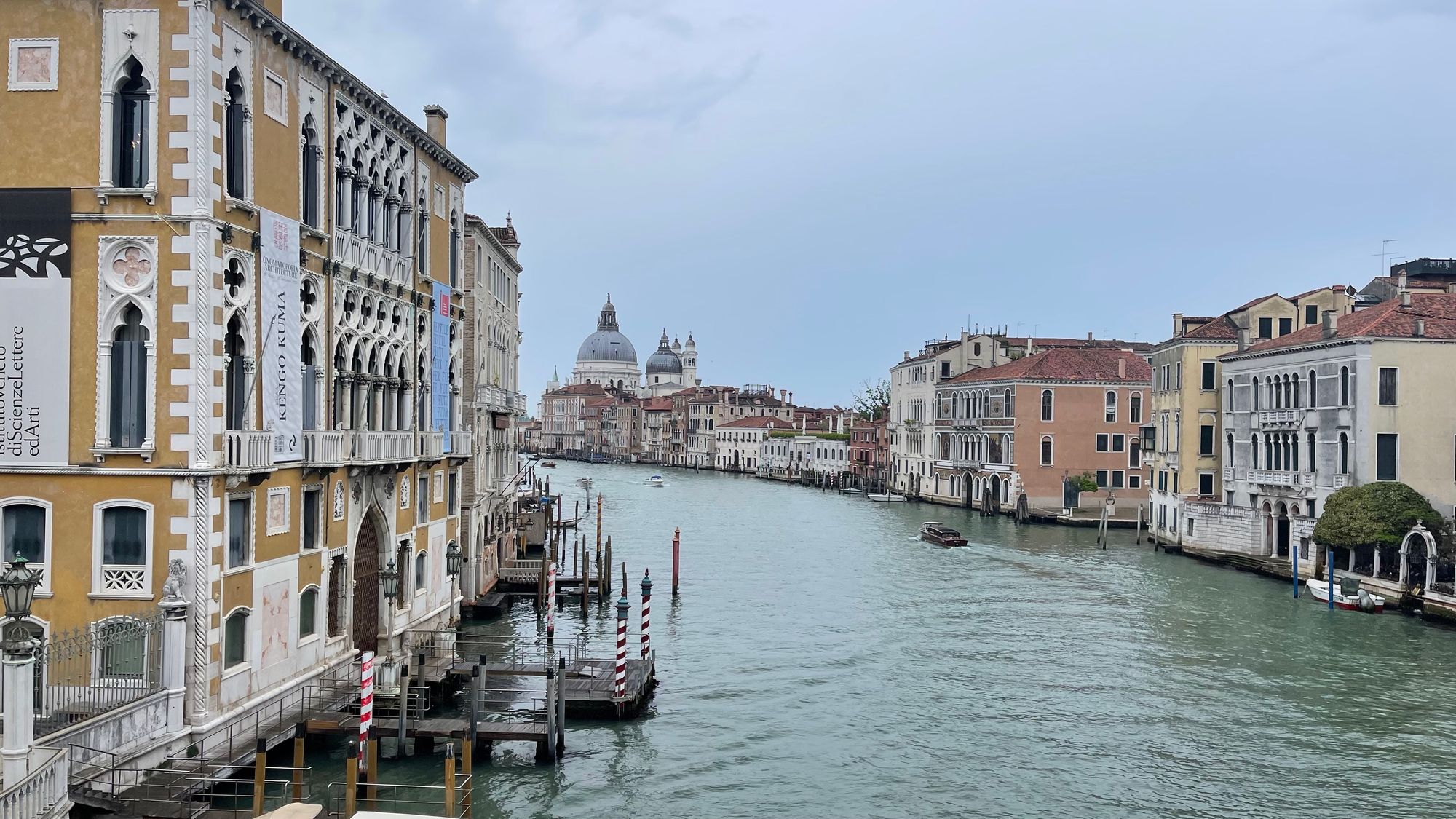 Venice has always been a city with a close relationship to water. The advantage of entering by boat is you get to appreciate it in a way that a day tourist arriving by bus just isn't going to see. The city is oriented towards the Adriatic. Coming in through the heads between Lido and the mainland into the Venetian Lagoon, you see the remnants of all the forts and naval architecture designed to protect the bay. A lot of this is of course upgraded in the 1800's and no longer strictly Venetian, rather reflecting the Austro-Hungarian style we've come to know.
The main ship yards are on the south end of the Island, the Arsenale a grand fortress and ship yard for the empire. The vast majority of tourists only get as far into Venice as the San Marco plaza, leaving the south end of the island a somewhat quieter, more authentic part of the city. In its heyday, it's here that people would arrive and move north towards the San Marco plaza. Now most people arrive to the north, either into the cruise ship terminal, the railway station, the airport the gigantic bus terminal car park.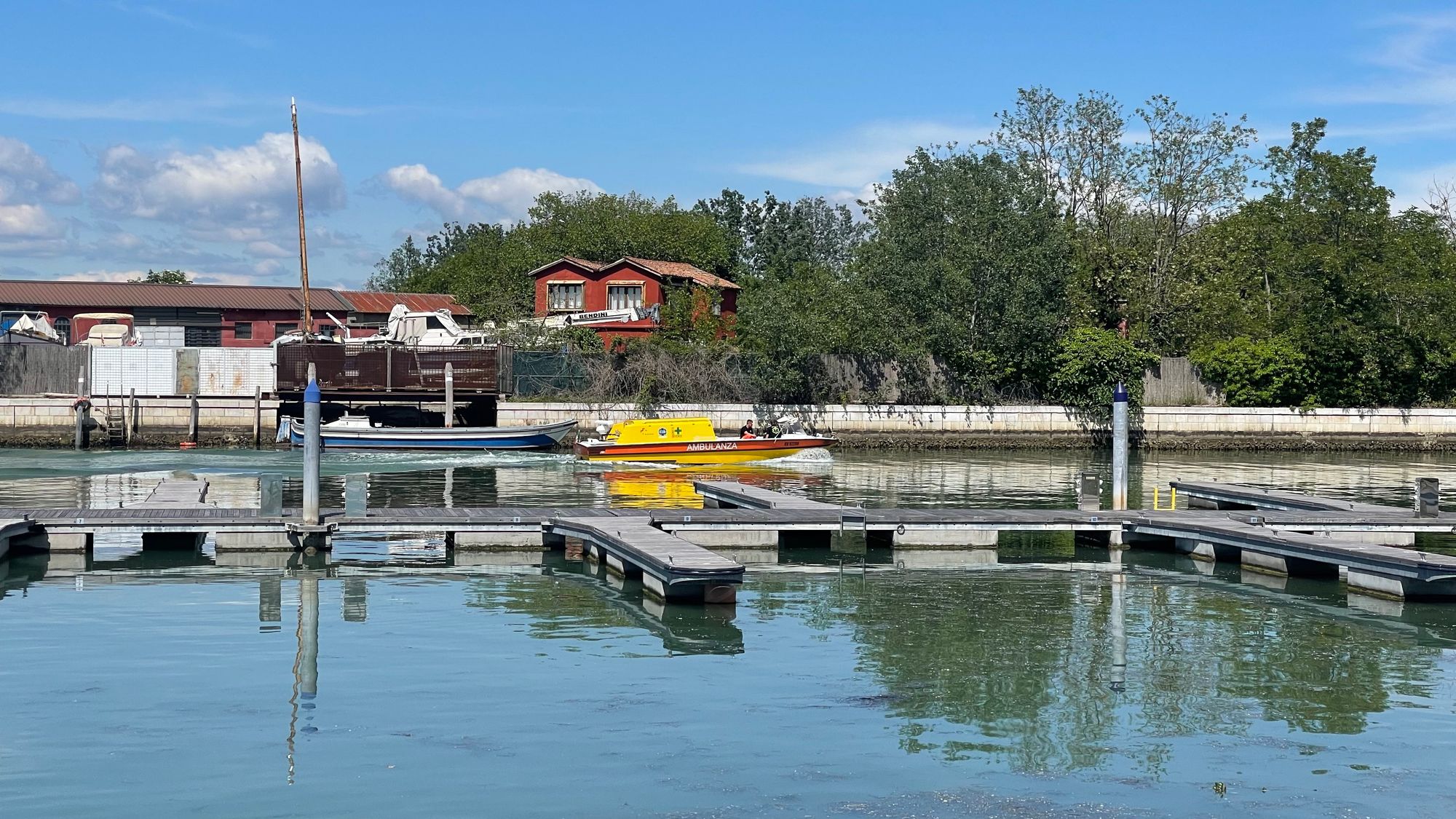 Today the canals are the highways of Venice and arriving on Matilda on Monday morning was a hectic, chaotic experience. After cruising on the open sea, the only real issue dodging the occasional fishing vessel or sailing boat, we entered past the MOSE barrier and into the lagoon only to find that the water was much rougher than we expected, large wakes being tossed up by all the passing boat traffic.
The speed limit inside Venice is 10 knots, which is strictly adhered to (there are police boats around that we've seen pull people over), but beyond that, it's either stopped, or 10 knots. The concept of no wake zones is not a thing.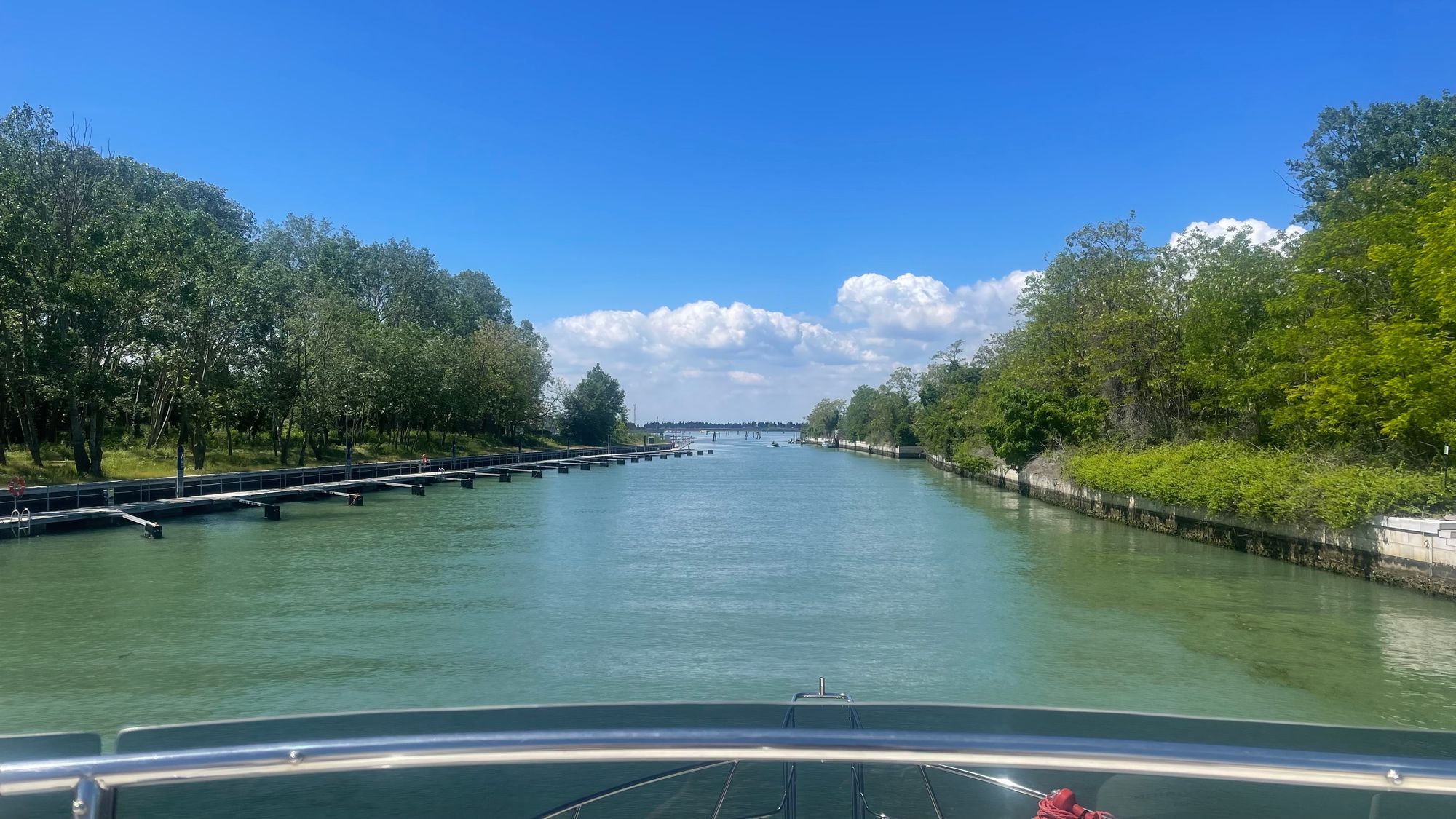 We turned down a narrow canal and then into another, behind Certosa Island where our marina is located. In the 1100's it was a Monastery, but eventually a military installation. The island now has been converted mostly to a city park, but there are still remnants of the old buildings scattered around. A derelict cloister or the walls from fortifications and the chimney from an old brick kiln or shot tower. From here we can walk roughly 10 minutes to a Vaporetto stop and in a few minutes, be on Venice Island.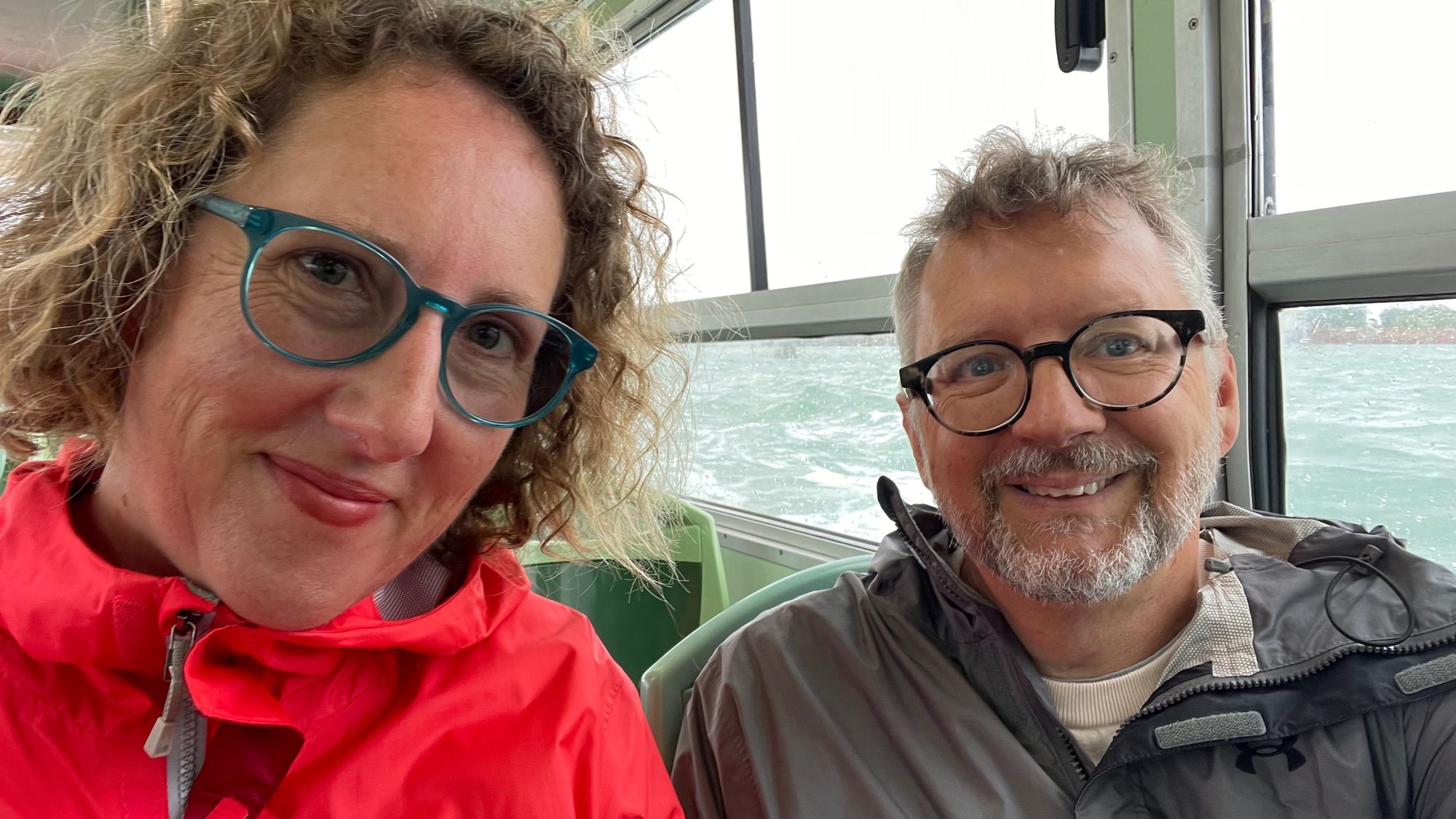 The Vaporetti (plural, singular vaporetto) are the backbone of the public transport system - water busses. They churn up the water, throwing huge wakes behind them and are a slightly frightening experience when you first board. All the other boaters we've met are all slightly horrified in the same ways.
The drivers throw them full speed ahead or full speed astern, grinding the gears. They go from stopped to 10 knots in a few seconds. When they come alongside the pontoons to stop, there are no fenders, but instead you hold on as they violently "crash" the Vaporetto into the rubberised edge of the pontoon, the deck hand throwing a rope to arrest the forward momentum and bring the Vaporetto into the dock. It's an exhilarating and actually very efficient way to get around the city.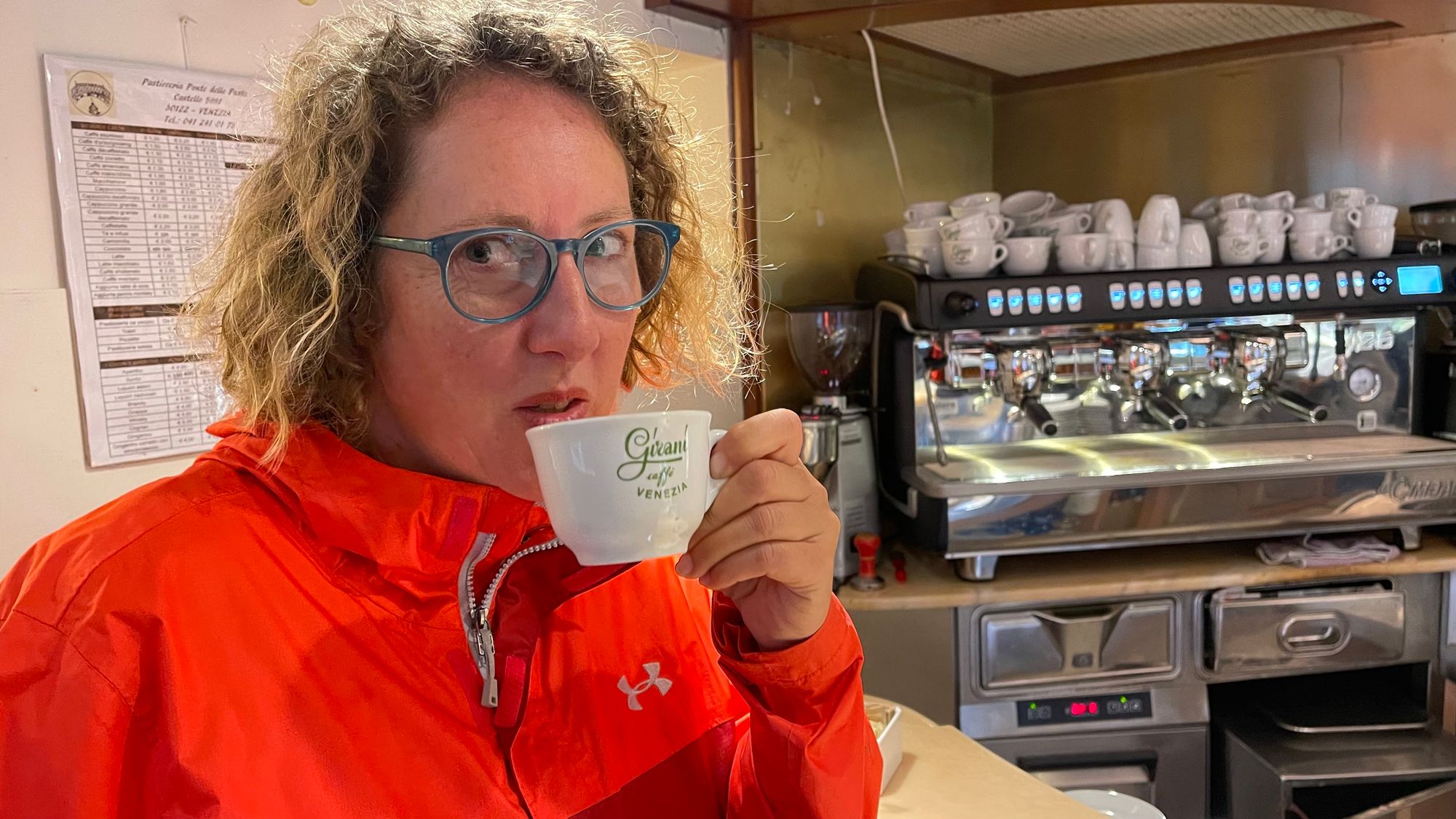 The vast majority of our time we've spent walking around, soaking in the atmosphere and doing what I believe you should do in Venice, getting thoroughly and delightfully lost. It's this that ultimately emphasises the difference between Venice and it's mini-clones. Take Kotor or Dubrovnik for example. They are both lovely cities and for all of 20 minutes they have that sense of wonder about where am I going, what's around the corner and a feeling of discovery. And then you've discovered them. They aren't THAT huge. But for Venice, we've wandered for three days now and there's entire sections of the city we haven't been to and rarely walking the same street twice. Our rule of thumb is if you see the carnival masks, turn the other way. It's a sign you're heading towards tourists!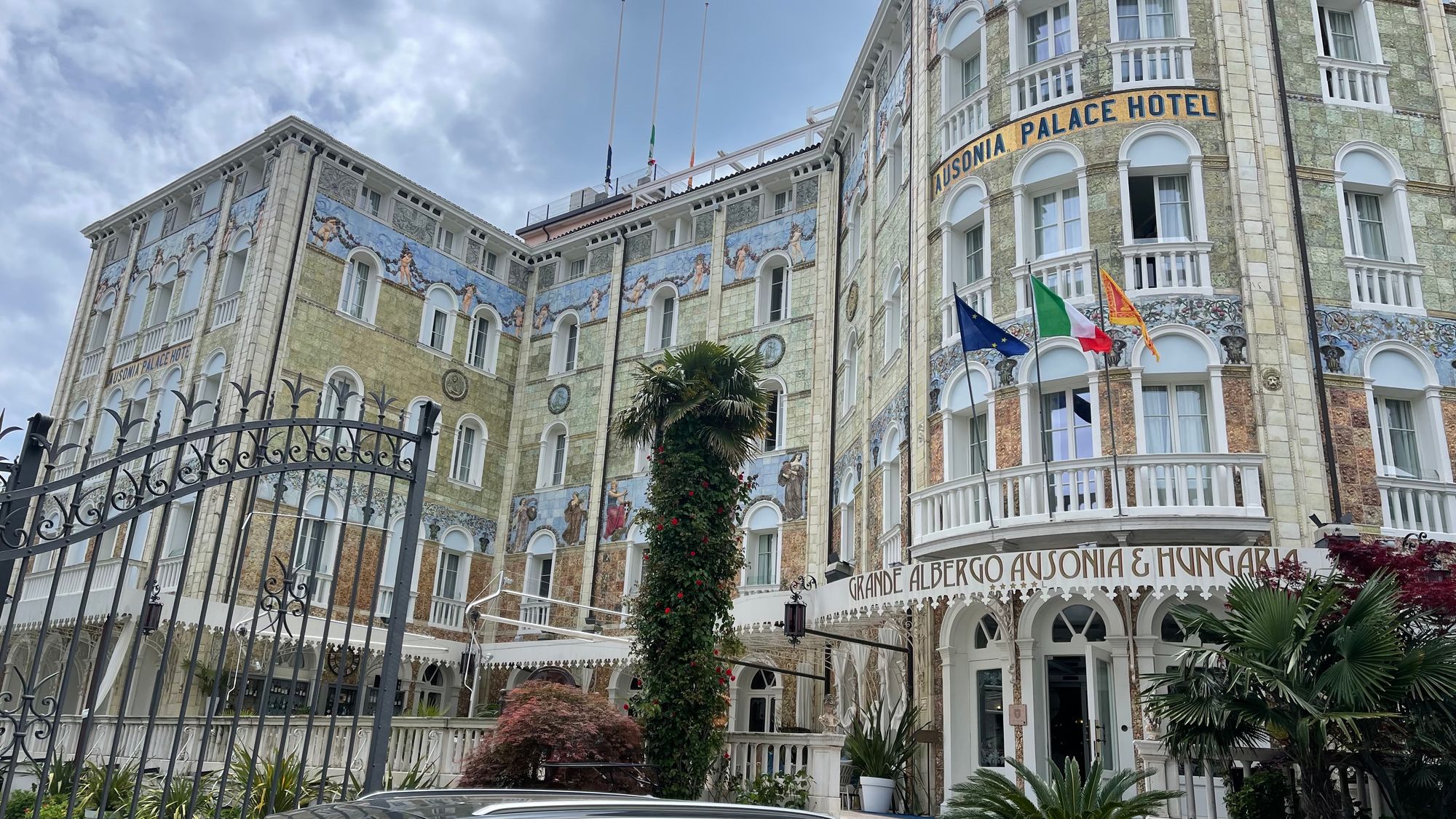 We headed out to Lido island as well, somewhere that I'd strongly recommend as worth a visit if you're here for a few days. It's much more modern than Venice (cars are allowed), but it's full of great shops, restaurants, beach bars and the endless grand villas built as summer palaces.
As we were approaching Venice we saw another couple of boats on No Foreign Land, Grace and AliBo, clearly traveling together who were stopping in various anchorages and ultimately ended up in Certosa Marina with us. We popped by on Thursday to say hi and joined them all for drinks then invited them back to Matilda on Friday. We learnt all about their lives here in Italy, Jonathon & Kim met Sean & Silvana in Marina De Ragusa a few years ago and have developed a great friendship since, both settling in Sicily after BREXIT and cruising together some of the summers. It's one of the things we really enjoy about the community which is most people are really open to meeting and sharing experiences and it makes it so much more enjoyable.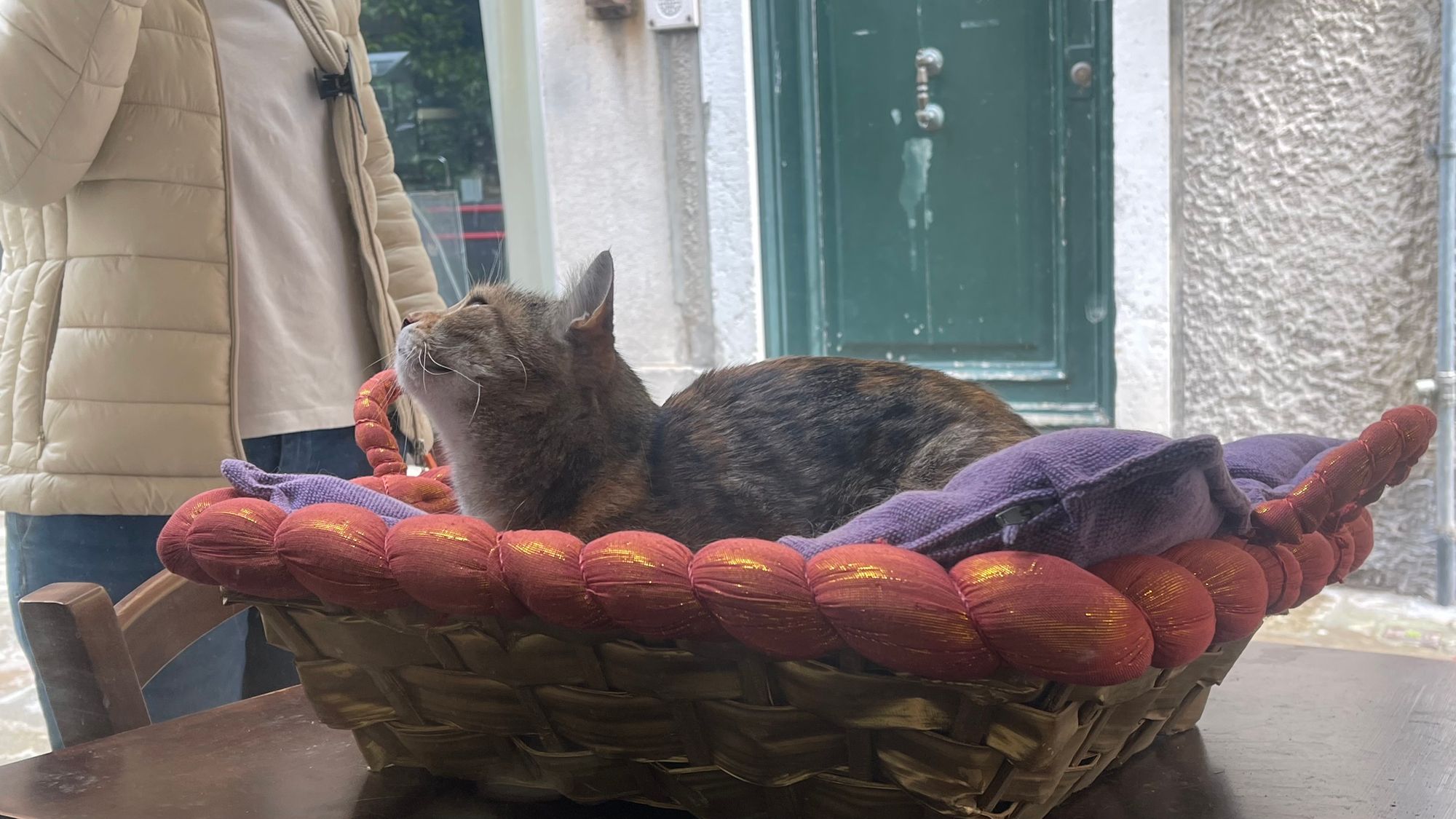 Our final highlight for Venice is of course Ella and Inge coming to visit. Unfortunately they were delayed a day due to a strike at the airports in Italy, but they arrived Saturday morning and we spent the yesterday exploring the Peggy Guggenheim museum and walking through the main tourist parts of town. We purchased Italian pastries, then dinner on board Matilda and board games in the evening.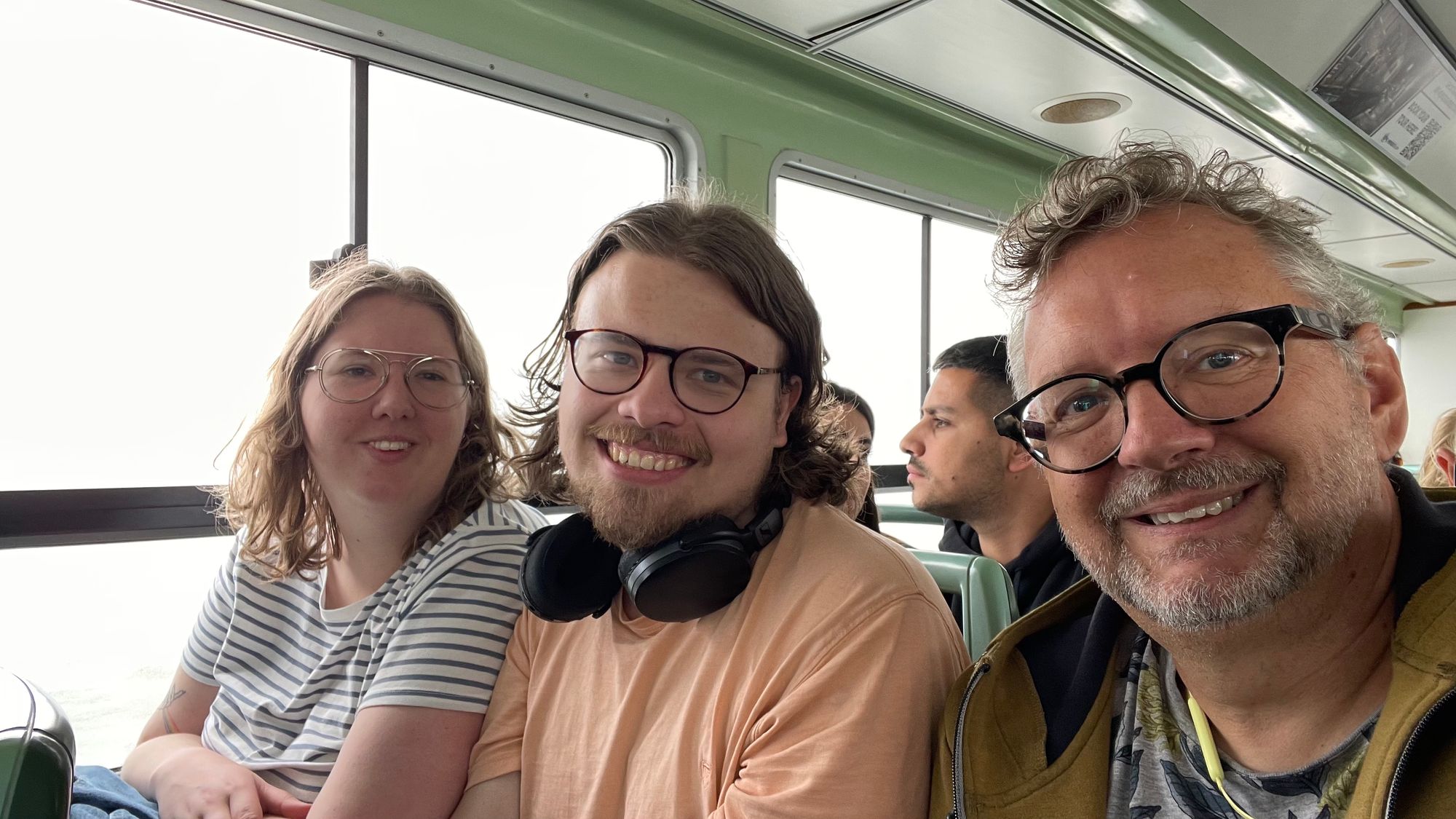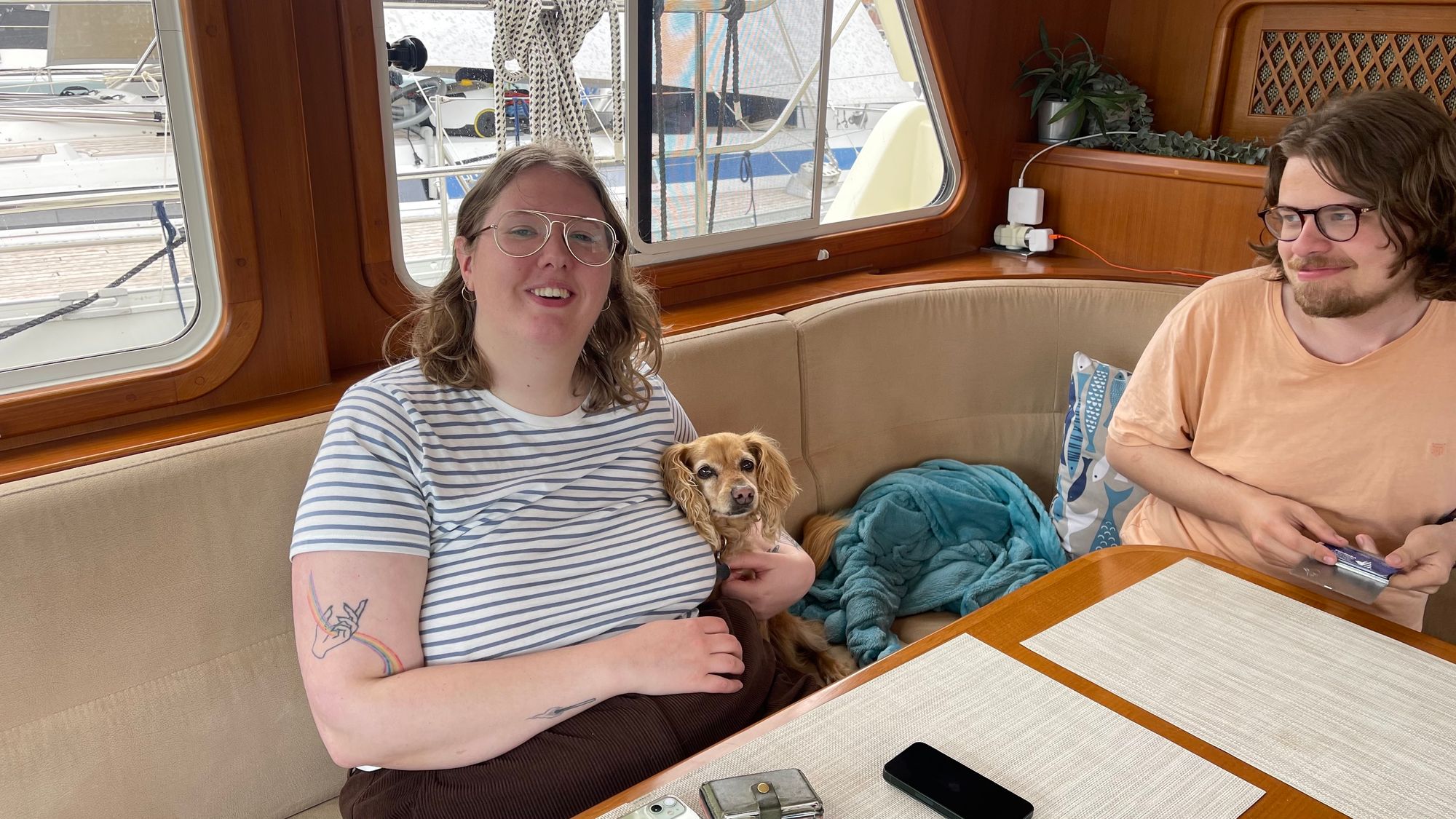 We've got plenty of tourist activity with them over the next few days and on Tuesday a long day trip to Florence and back, then we'll be heading off again to continue to explore the coast of Italy.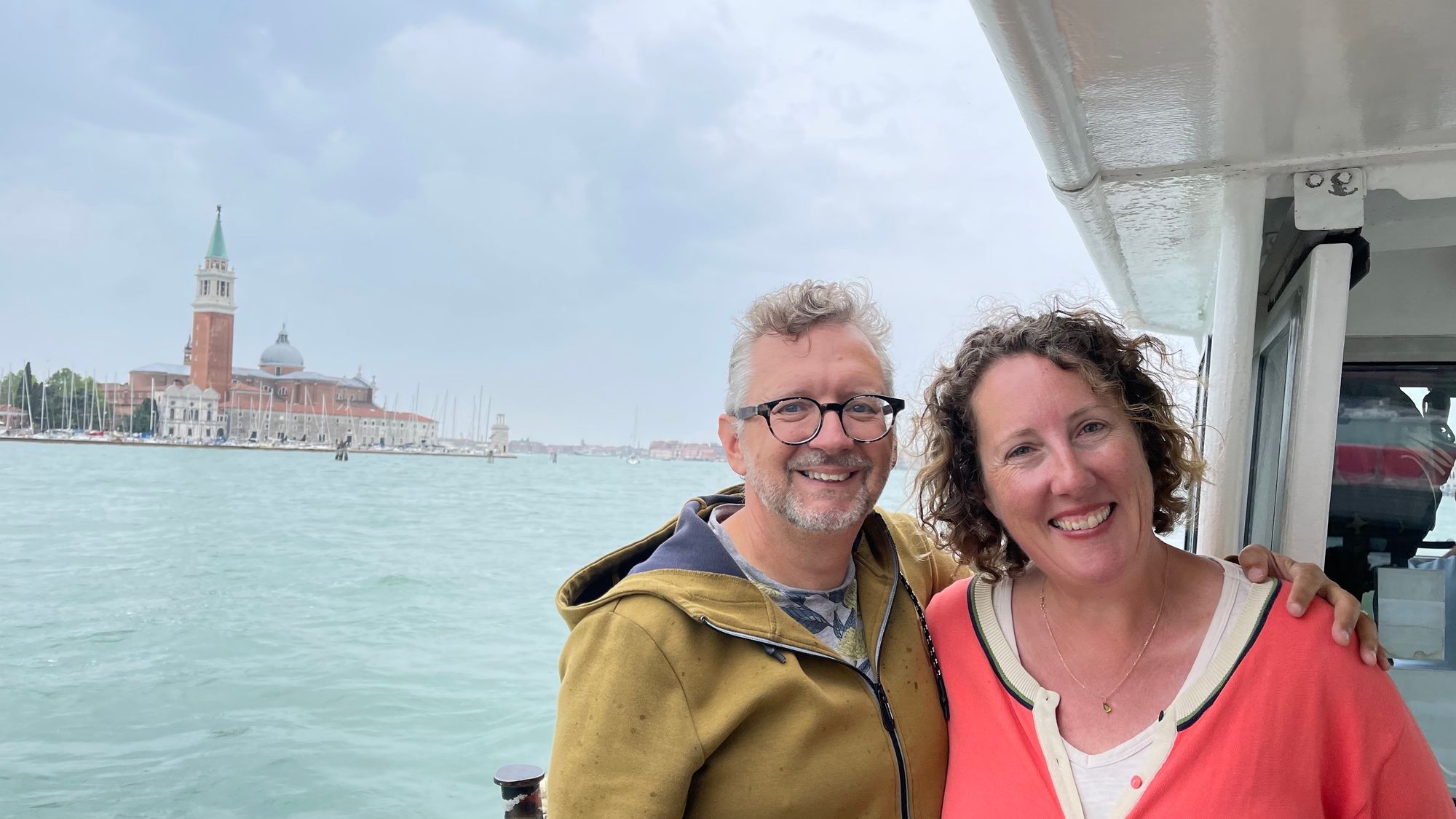 Until next time,
Tim & Karina