Week 147: Hanging with St. Nick
The weather stops cooperating, so we jump to Trani, meet St Nick. and discover a world class Type Writer museum. Then it's off to Bari where we hang out with another St. Nick while avoiding the winds.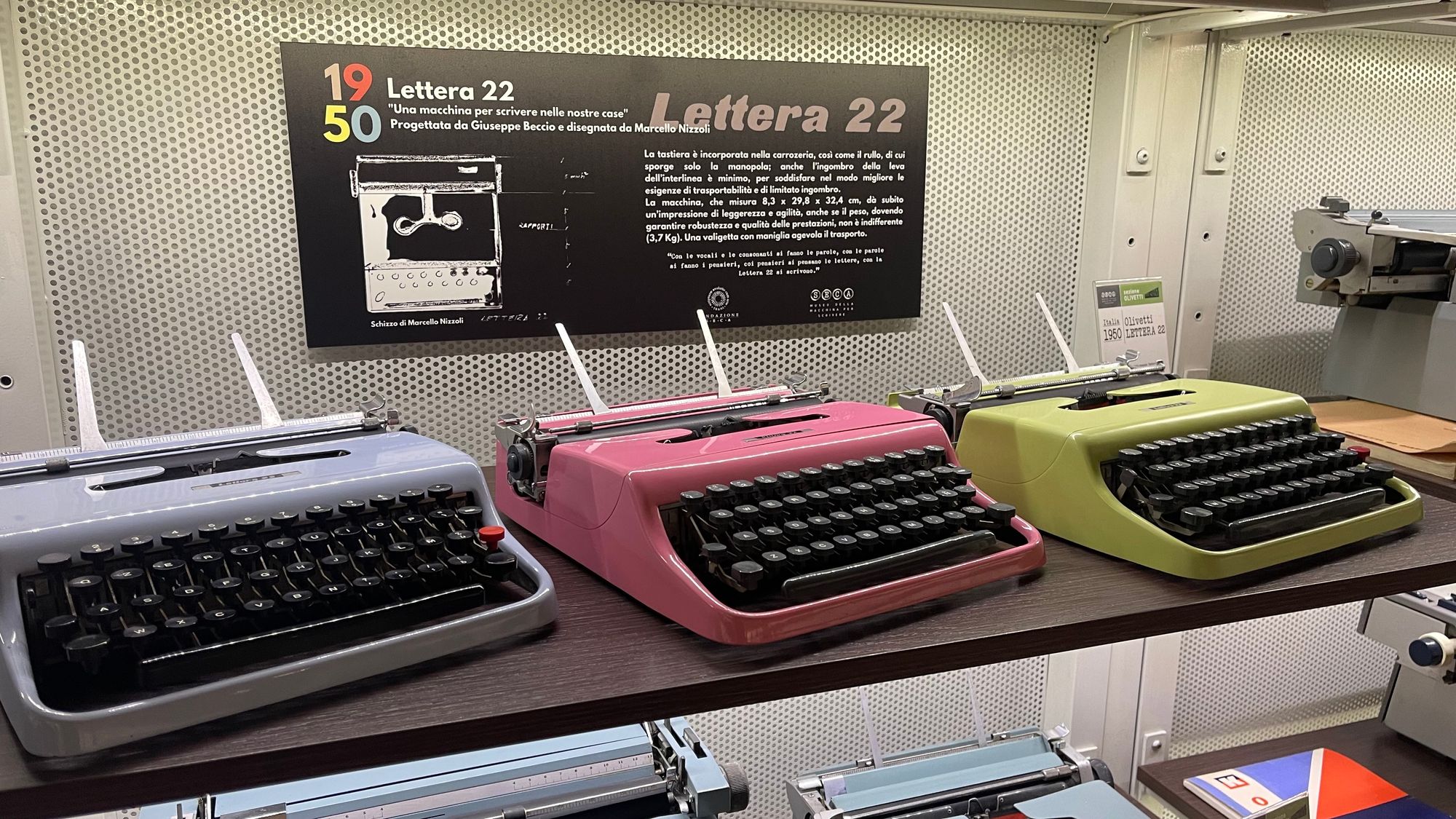 As we get further south in Italy, a common refrain has become "wow, it's just like Greece." The architecture feels more Greek in style with the white houses on top of the village cliffs and the attitude of the people is becoming more Greek too.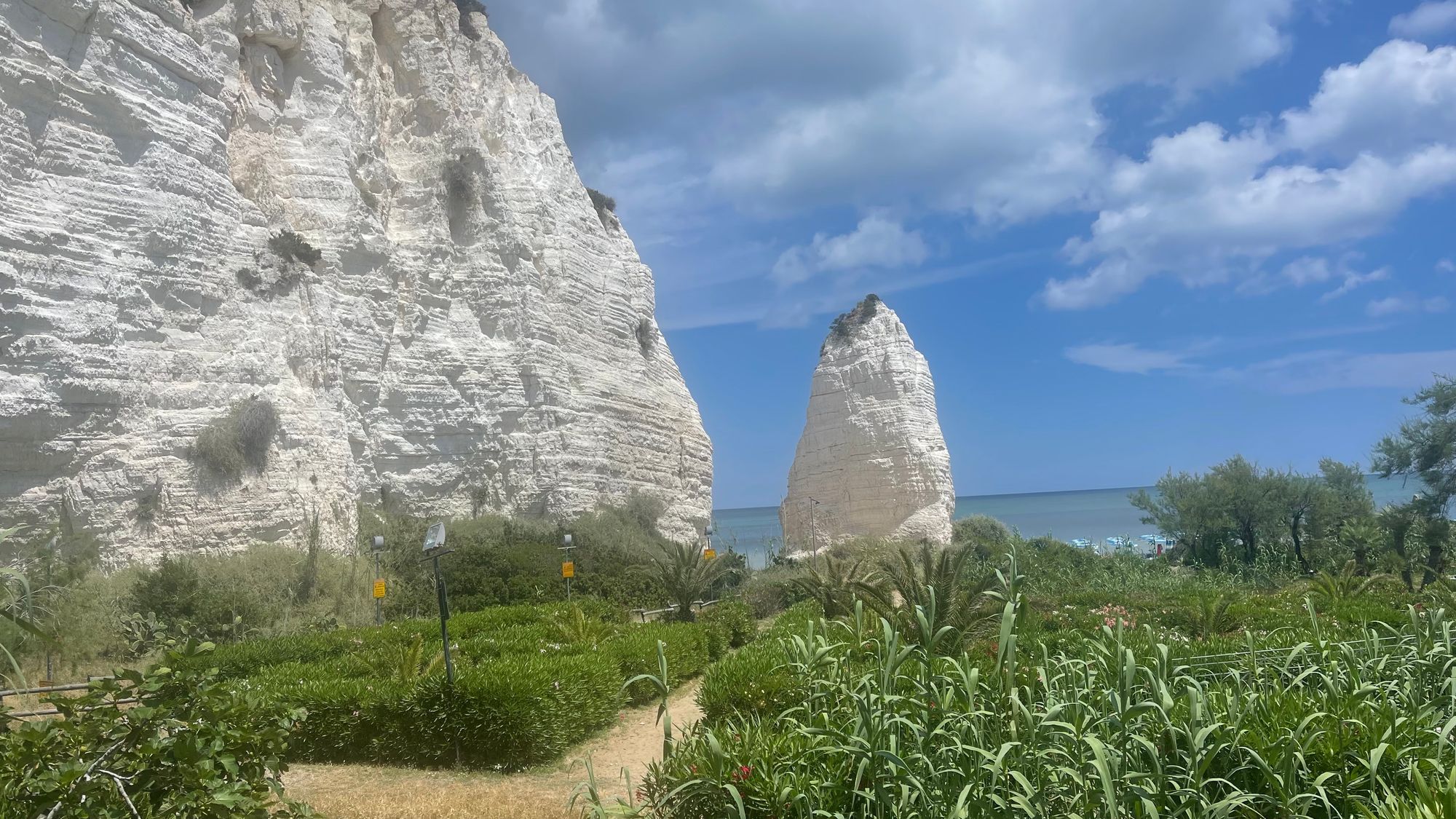 Gone is the hustle and efficiency of the Northern Italians, the region of the economic powerhouse, we are now in Southern Italy where things are... a little more laid back.
Not to say people are unfriendly, far from it! The people we've been meeting are lovely and full of suggestions on things to do and places to go. It's just that the approach over the last few weeks of "call underway for a berth" is no longer successful. The marina at Trani wouldn't answer the phone, or the radio. Enter Luigi, a local agent who is very... well he's very Greek for an Italian. He is everyones friend, he makes things happen... until he doesn't.
We read about him in reviews saying "If you can't reach Trani marina (and no one can), then Luigi is your man." Ok, we try Luigi. He gets back to us and says he'll pop down to the marina and reserve us a berth. That happens OK and we arrive in Trani to find no one answering the radio, but two marineros were there to meet us at the dock.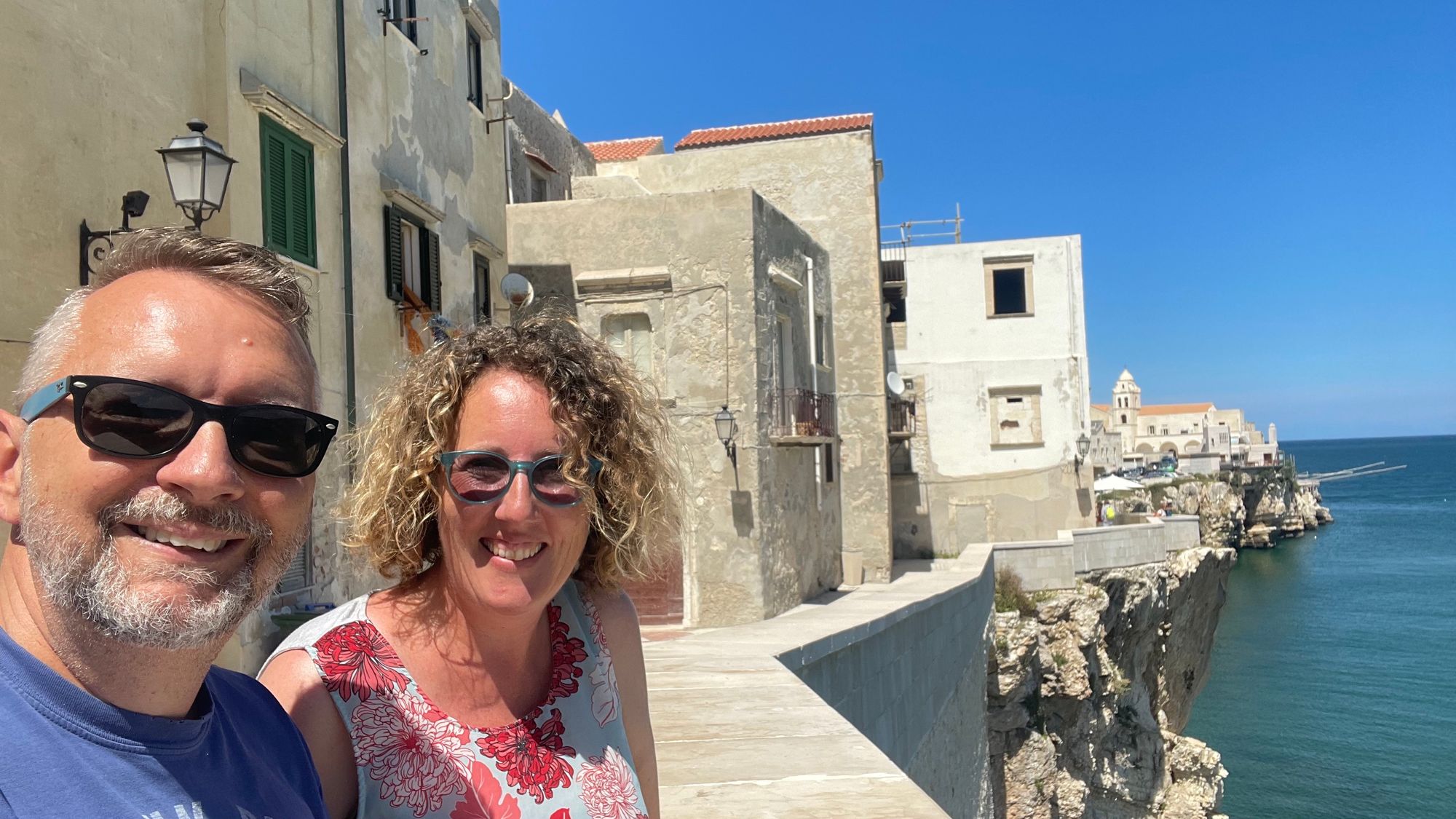 Luigi was nowhere to be seen. A message arrived, "I will be there in 10 minutes."
One hour later, Luigi arrived at the boat and we were told off for trying to speak with the marineros ourselves and arrange the length of our stay "Go through me, I know how to talk with them." Of course, we're there waiting on our documentation while we have no idea where he is.
There was also some confusion. The weather was looking bad in the forecast. We could spend two days in Trani, but then we had to go to make Bari or we'd be stuck in Trani for almost a week. The  marina was telling us we could only stay for two nights, but Luigi was adamant he could help us with some services and he promised us the two night issue wouldn't be a problem, he'd sort it out. He'd have his man come by tomorrow to check on the things we needed addressed. So, on the one hand, we have the marina saying "you have to go," and on the other, Luigi telling us "don't worry about it." The weather was uncompromising.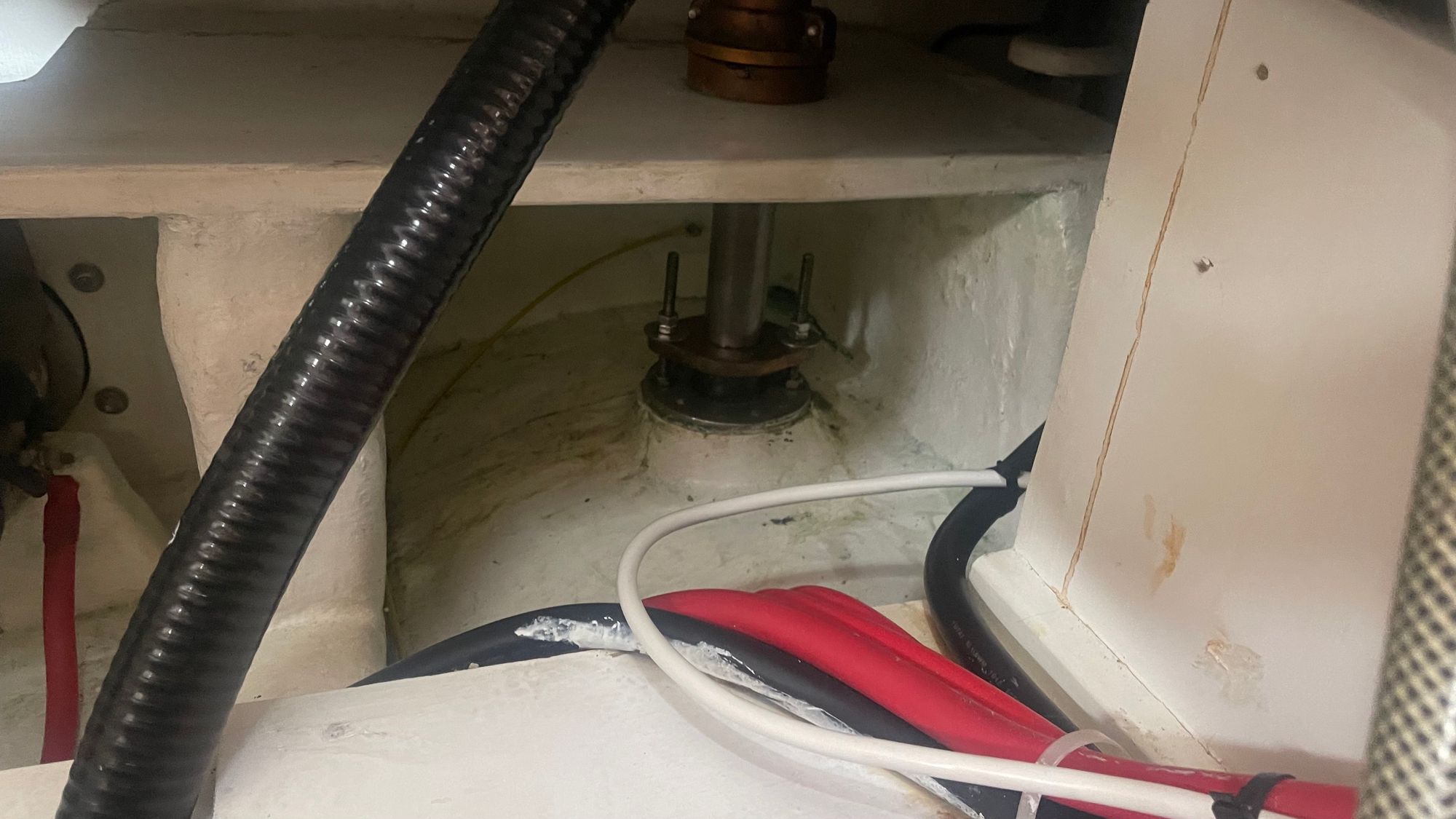 The next day, Luigi's man never arrived and so we made the call at around 6PM. Book into Bari and go with certainty. The weather was looking too severe for us to mess with and run the risk of being forced out. Of course, the minute we made the decision and let everyone know, the marina suddenly says "Oh, you can stay if you want" and Luigi, who hadn't spoken with us all day says "Why do you go? My man comes tomorrow!" We left anyway.
The start of the week in Vieste was lovely. There were big winds on that day too, part of the reason we stayed over. We pottered around the town, saw a few sights and did a couple of jobs. One success was finding the source of the slow leak that's been very slowly filling the front bilge over the last few weeks. I had to tighten the packing on the rudder posts (which was replaced last December). I'd been told this would need to happen, but it involved pulling up the mattress, so I'd been putting it off.
From Vieste, we had a long crossing to Trani which despite the frustrations with the marina, proved to be an amazing city. It's one of those "surprising" places that is way grander than it has any right to be these days. It has a wonderful medieval core and piazza after piazza scattered around the streets surrounded by grand villas. Today, it doesn't seem to warrant this level of building, it is, after all, a fairly small city by today's standards. But when you dig into the history, it makes more sense.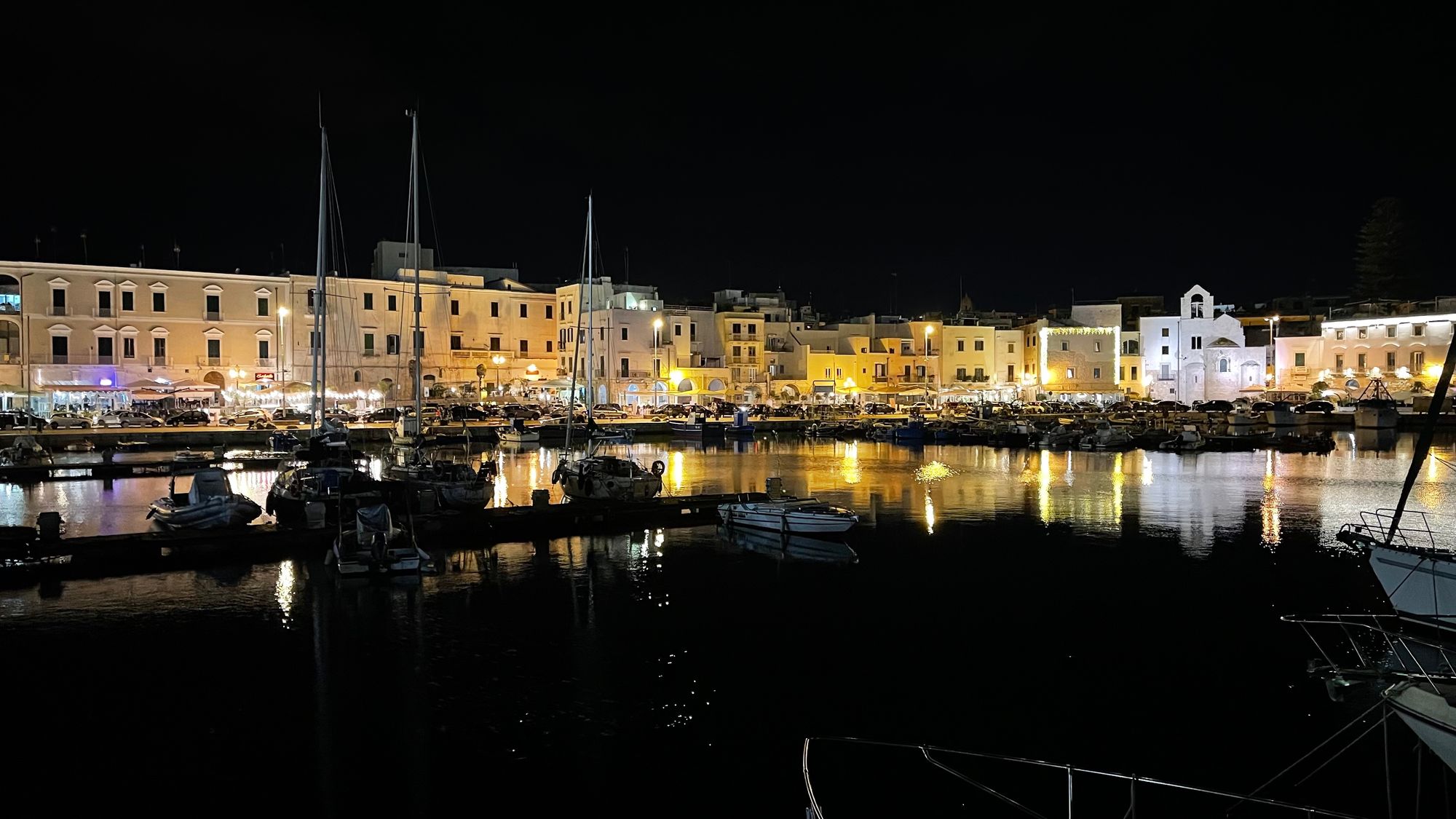 Trani was a major center of activities during the various crusades. It's from here that the knights would set sail for the holy land. The medieval city was wealthy, had its own king and had consuls in far away places like London, Amsterdam and Venice.
There is a major medieval cathedral, placed grandly over looking the sea and it contains the remains of St. Nicholas the pilgrim who died here and is the patron saint of the city. Subject to some very questionable restorations during the war, the cathedral is grand, but not great, with a lot of decoration stripped from it.
Next door however is a very unexpected building. The Trani Typewriter museum. This turns out to house one of the worlds premier typewriter collections, with everything from examples of the first ever commercial type writer, through to a complete collection of Olivettis (who was of course Italian) and the birth of modern computing. We always ask ourselves "why here?". After a bit of research we find that Trani has nothing to do with type writers or with Olivetti, but that a local businessman collected them and donated his exquisite collection to the city.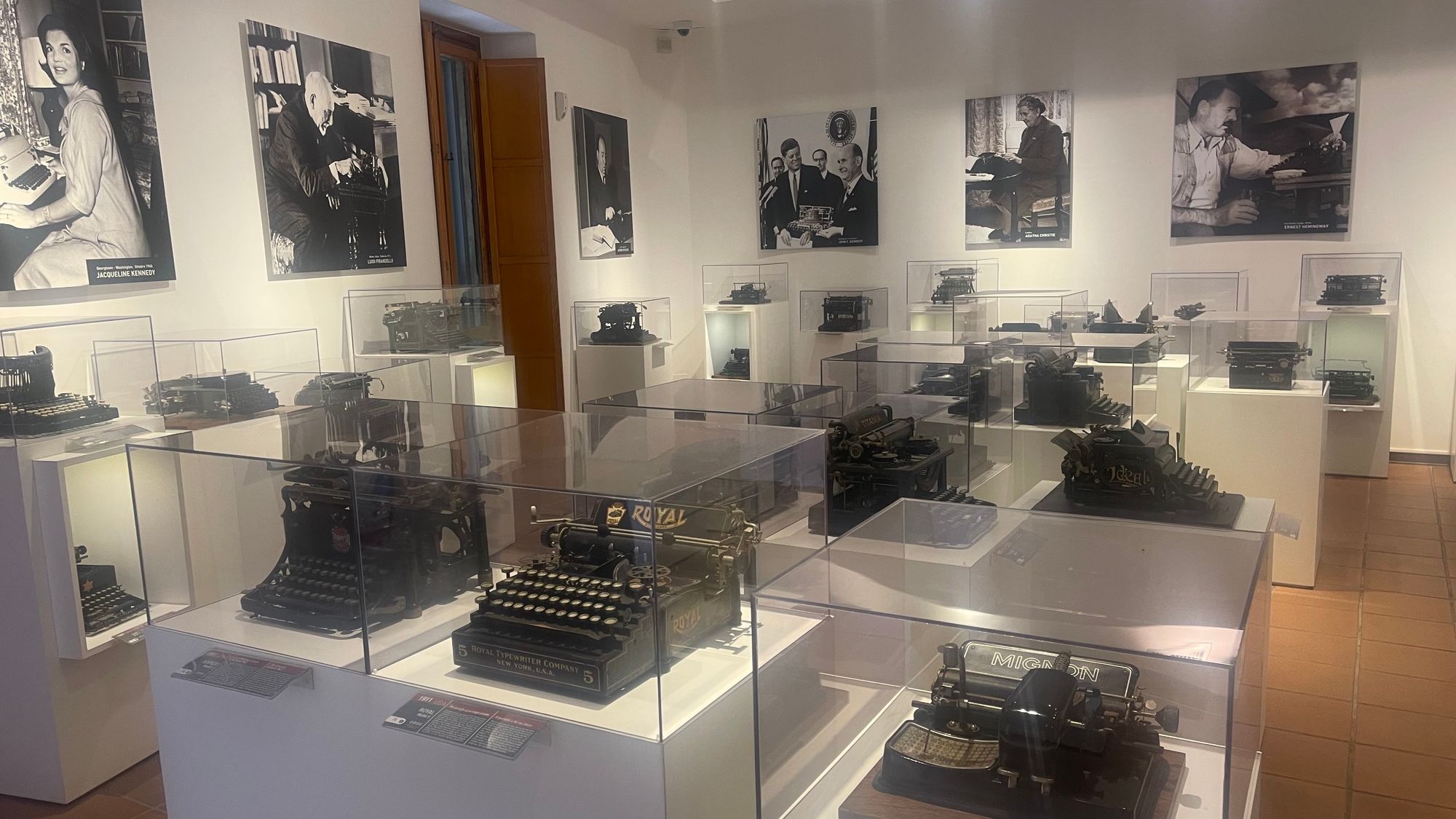 It's an interesting reflection on both the pace of innovation, but also how slow it can be. The original QWERTY keyboard layout dates to 1873 and despite highly logical attempts to improve it, hasn't really gone away since. I was also fascinated by how innovations connect – it was sewing machines out of the industrial revolution which provided the skills and know how to be able to create typewriters. The earliest ones were produced in sewing machine factories, using existing parts and are highly floral and decorated.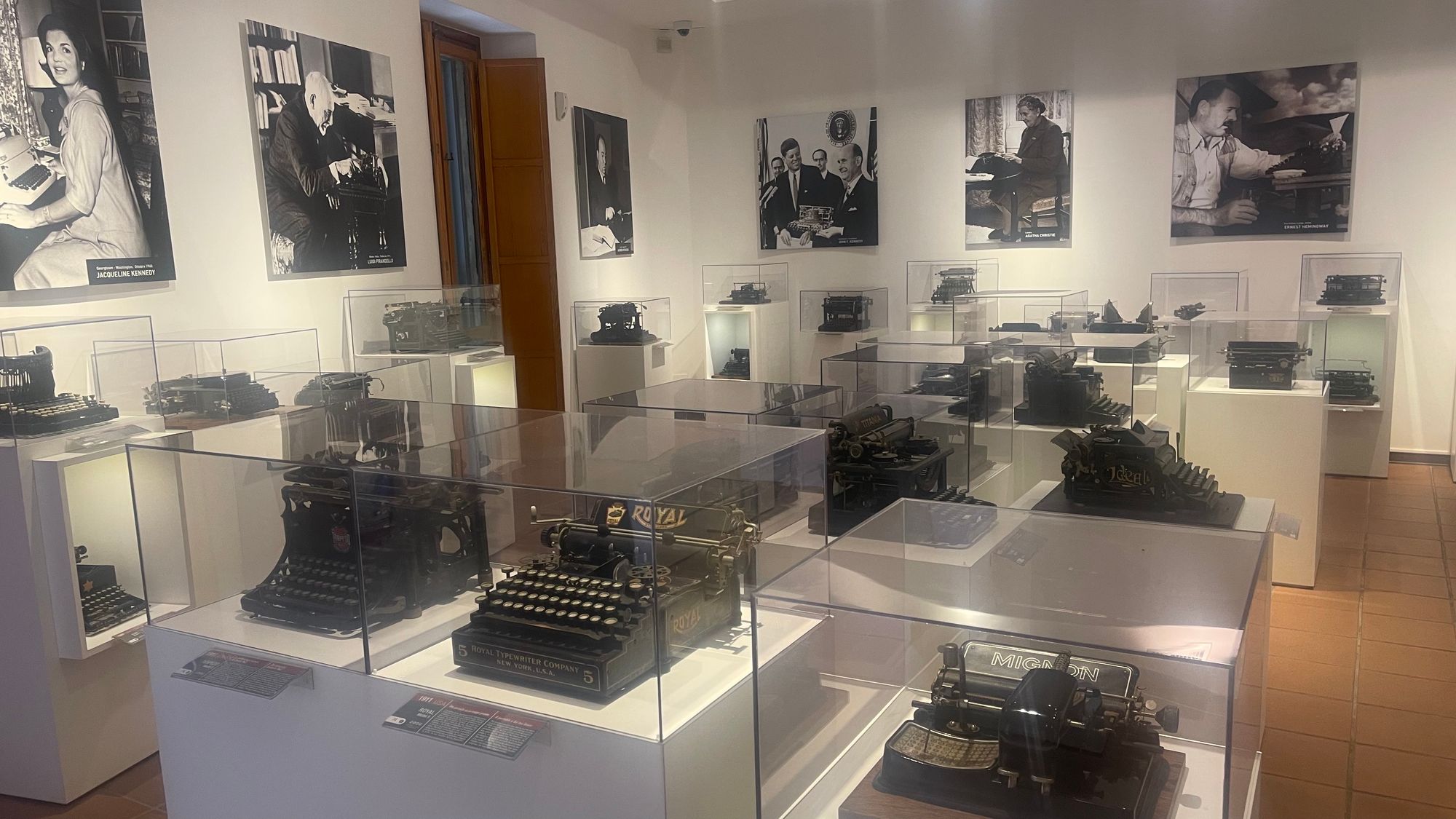 On Thursday, it was off to Bari. Luigi promised us his man would contact us there, it's only 30 minutes by car after all, but unsurprisingly we've still not heard from him.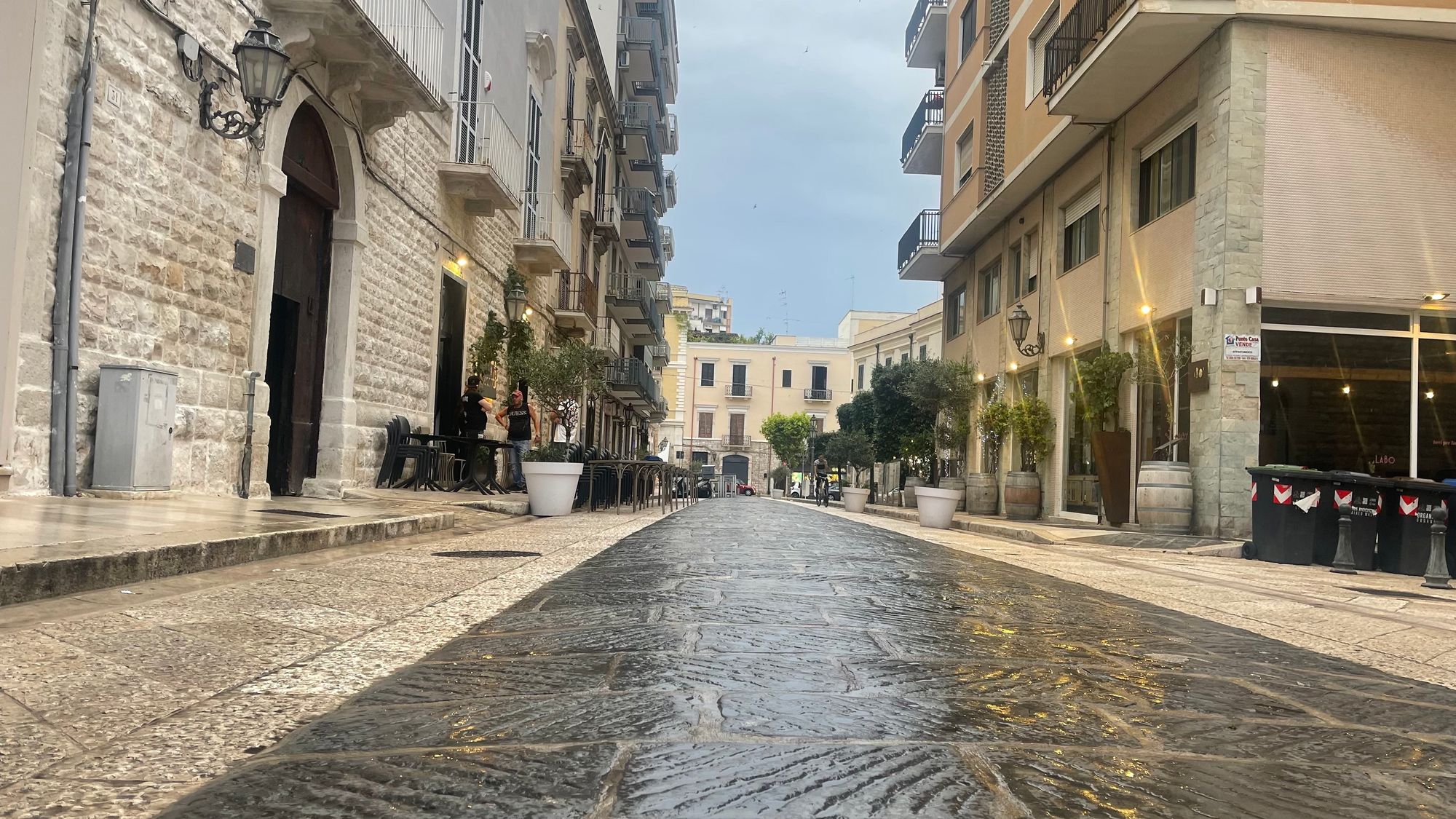 Our desire to visit Bari was entirely practical. We didn't know much about it, although it had been recommended as worthwhile. From our perspective it was the right distance and the marinas were the right price. It could also provide the essential shelter we need from the big winds and waves that have been happening the last few days.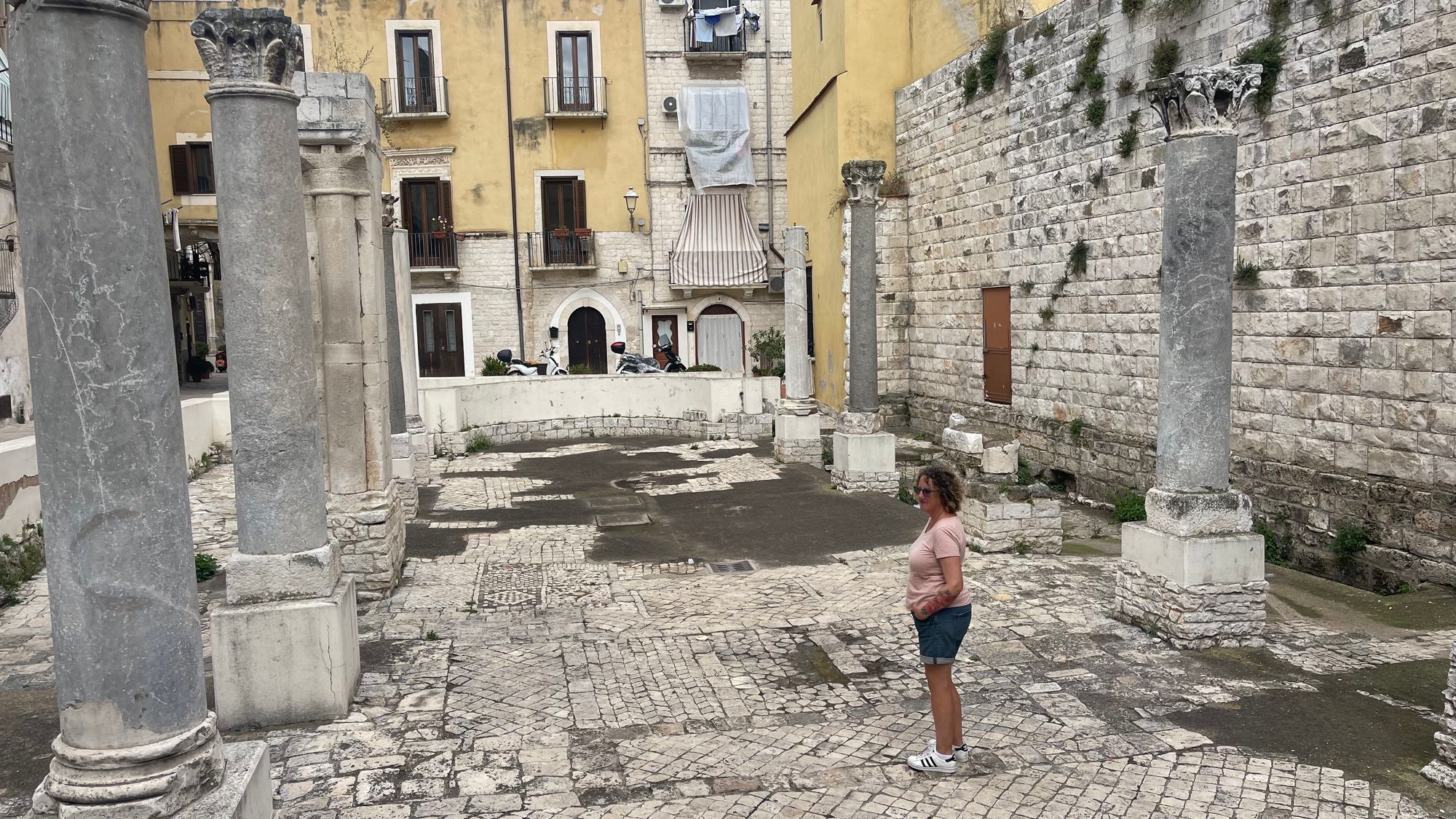 We arrived in Bari, after 10 minutes floating around the outside of the marina trying to contact the marineros, then once we were secured, settled in and went to explore. Well, that was a mistake! The marina is in the commercial port and to get out, you have to walk past busy roads full of trucks and cars. Not quite what we were used to, no quaint historical centre here. Still, it's OK - again, we were here for shelter.
Despite the initial impressions, I have to say that the people at the marina have been incredibly helpful. One job we've needed to tackle is the diesel heater which has stopped working. Within 10 minutes we were told that they'd contacted the Webasto dealer, but a person couldn't get to us for a week. They arranged someone to come and look at our covers which had stitching in need of repair and within two days, it was done and back on the boat.
Then we caught the bus into town and wow, we are really impressed with the Bari city center. It's a fantastic combination of an old, historic medieval core, still heavily populated by locals (unlike Trani which to an extent is just BnB's), and a more modern city with extensive shops and interesting architecture. It's just a shame it's so far from the port!
As we roamed around Bari, we came across yet another cathedral dedicated to St. Nicholas. Known as St. Nicholas of Myra, or occasionally Bari, this is the St. Nick we've all come to know and love with stories of his secret generosity forming the origins of Santa Claus. He's also the patron saint of sailors (after purportedly stilling a tempest on a trip to the holy land) and no boat in Greece is considered complete without an icon of St. Nicholas aboard. Which is why we have one, there's nothing sailors love more than a good tradition. We also figured it couldn't hurt to keep the various Greek trades we were using happy, although they wouldn't really care, they might appreciate it. It added a bit more relevance to think that this was the place that currently contains the remains of St. Nicholas.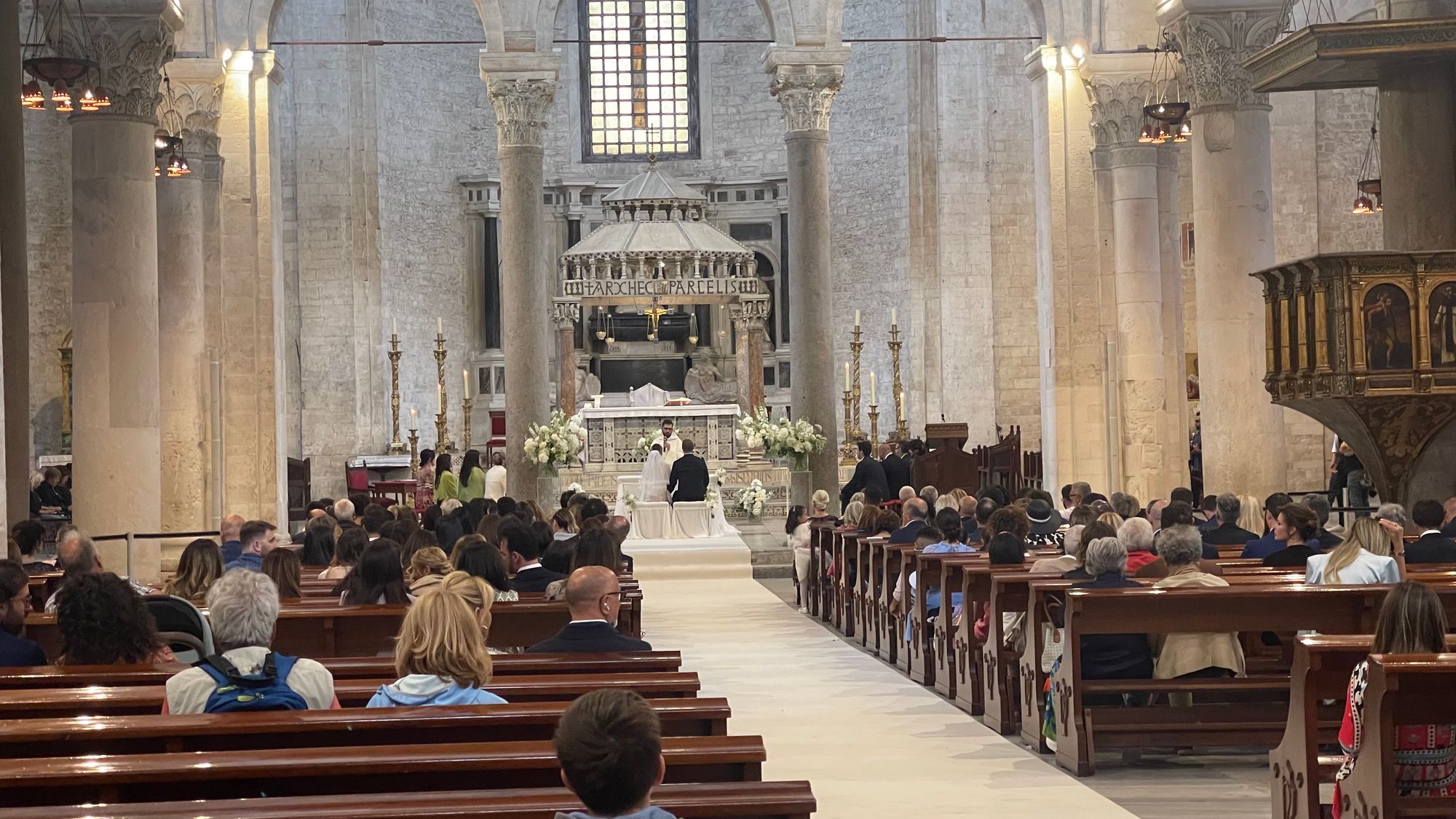 The really interesting thing about all this is that the cathedral is actually the resting place for the spoils of one of the great heists of the middle-ages. As best I can tell, St. Nicholas has no real historical association with Bari at all! He spent most of his life as the bishop of Myra in modern day Turkey where he died, and his remains interred in a monastery which eventually, becomes governed by Orthodox monks. As an early Christian figure, St Nicholas sits at the intersection of Catholicism and Orthodoxy and is important to both. The "great schism", the break in communion between the Orthodox and Catholic churches, occured in 1054.  In 1071, Byzantine Greece lost control of Myra to invading Turks. In the following confusion, a group of Italian sailors from Bari saw the opportunity to grab the relics and in 1081 raided the monastery in Myra. They seized most of the remains and bought them to Bari. They've been here since. They remain highly important relics to both Catholic and Orthodox christians. In 2017, a rib (contained in a silver ark) was allowed to travel to Moscow where over 1 million people lined up to catch a glimpse of it.
Churches and saints are interesting, but the part of Bari I enjoyed the most was Gentile, the Gelato shop which carries a family tradition of producing gelato that dates back to 1880. It was simply some of the best ice cream I've tasted and I can see why they are actually expanding and opening several stores now in the US.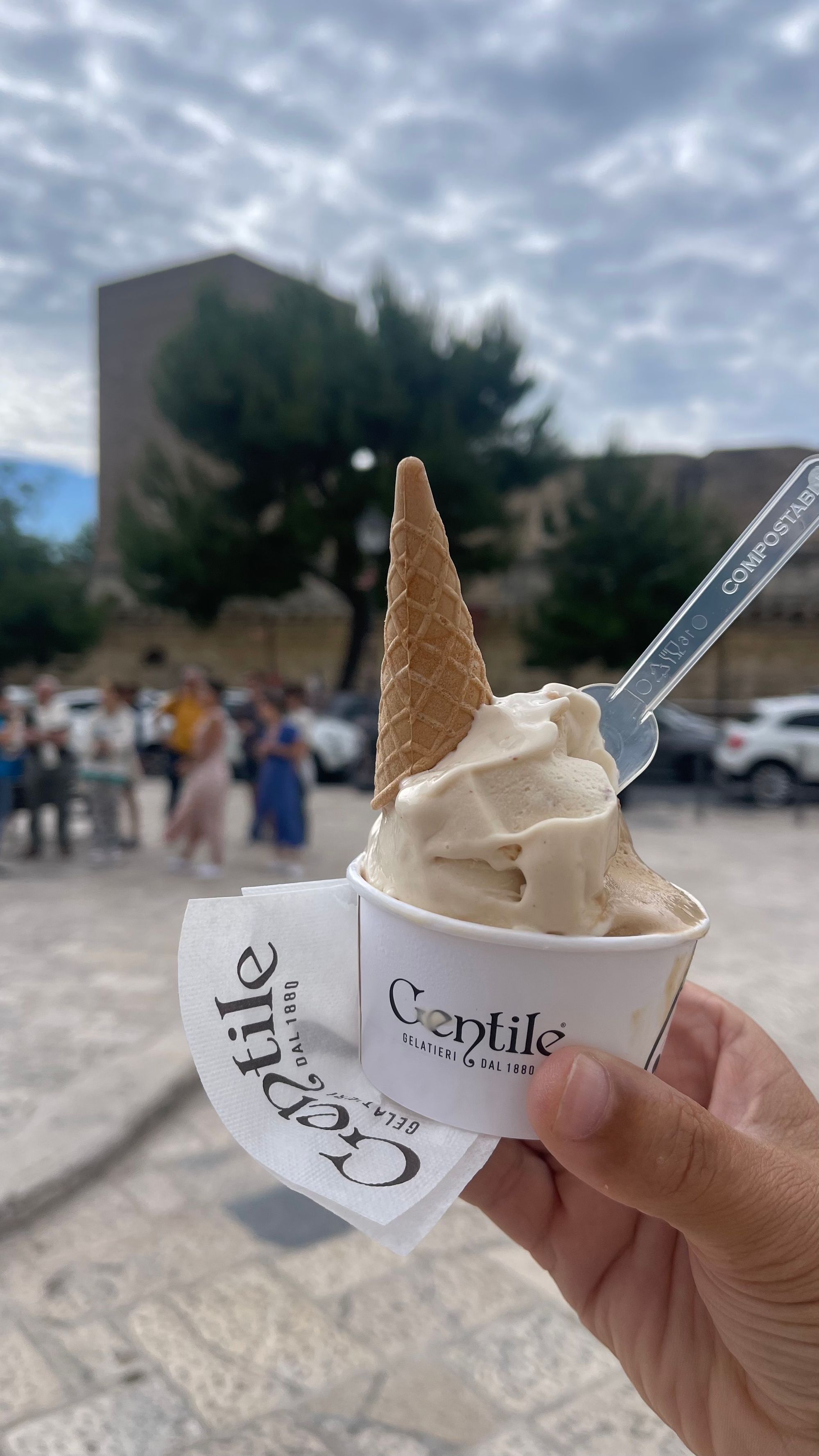 We've had a lovely time here. Saturday afternoon we headed into Bari again and this time stumbled on to the pride parade, so had a lot of fun watching and celebrating that. On Saturday night we joined Trisha and Steve from Equinox for dinner again after our time with them in Vieste last week. They are here in Bari preparing to haul out their boat for a trip back home. We'll head off for a drive today to explore some hillside villages, Monday we have a few chores here, including a vet checkup for Rosie and then on Tuesday, we're off heading South again.
We're not 100% certain on plans, but with the weather warming up, we really want to get back to swimming again and we'd love to stop spending money on constant marinas, all of which points to Greece as the place for us to be. So fingers crossed, if the forecasts hold and our travel plans work out, we'll cross back to Greece next Friday or Saturday.
Until next time
Tim & Karina
PS - Enjoying this content and want to fuel more? I love a good coffee or I'll always eat more Gelato! You can buy me a coffee here. It's not necessary – I'll keep writing regardless, but it is always appreciated!
Where are we now?