Week 152: Slowing down in Skiathos
We see dolphins, laze around Skiathos and I make a quick trip to Berlin to visit Ches & Jen and Hannah.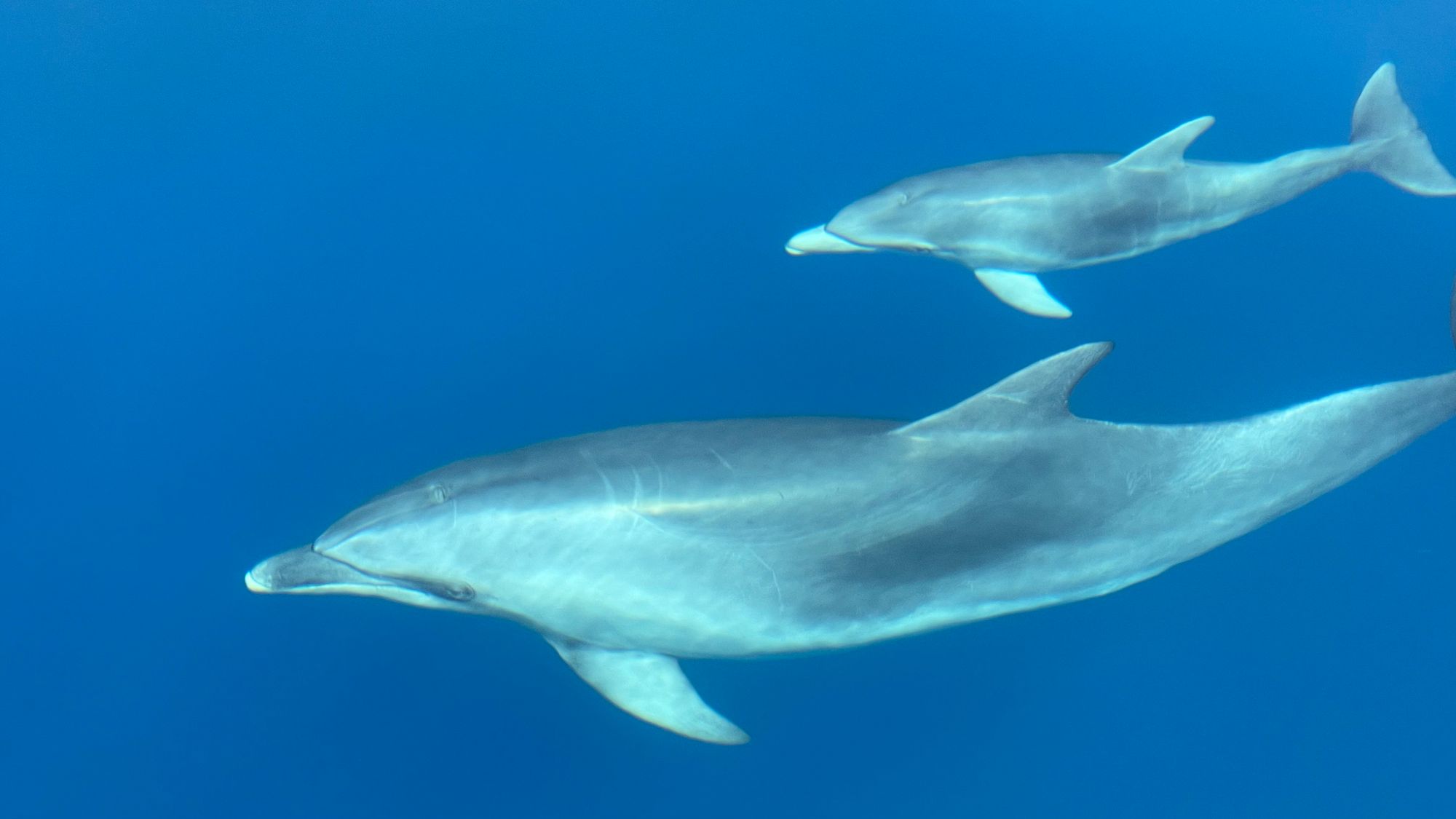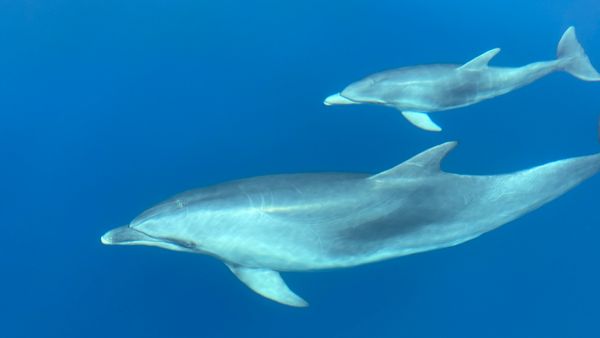 Given it's only three weeks ago we arrived in Greece, it's fair to say we've been moving fairly aggressively for the last... well, let's be honest. Except for the 10 days we stopped in Venice, we've been on the move since leaving Montenegro in mid-April.
Which is why it's quite nice to slow down! The heatwave continues here in Greece, one thing that's been a pleasant surprise is that it's relatively cooler up here in Skiathos. We've been focussed on anchoring and exploring the various bays around the island and doing lots of swimming. Not a bad way to be.
Skiathos is a lovely island. Honestly if you wanted to design the "perfect" holiday island, this one is right up there. Temperature is warm, but cooler than the mainland. No big crazy winds. Cute village with lots of touristy stuff and heaps of cafes. Crystal clear seas. If I had one complaint from a boat perspective it's that the anchorages are scenic but not overly protected - they tend to only have shelter from a few directions.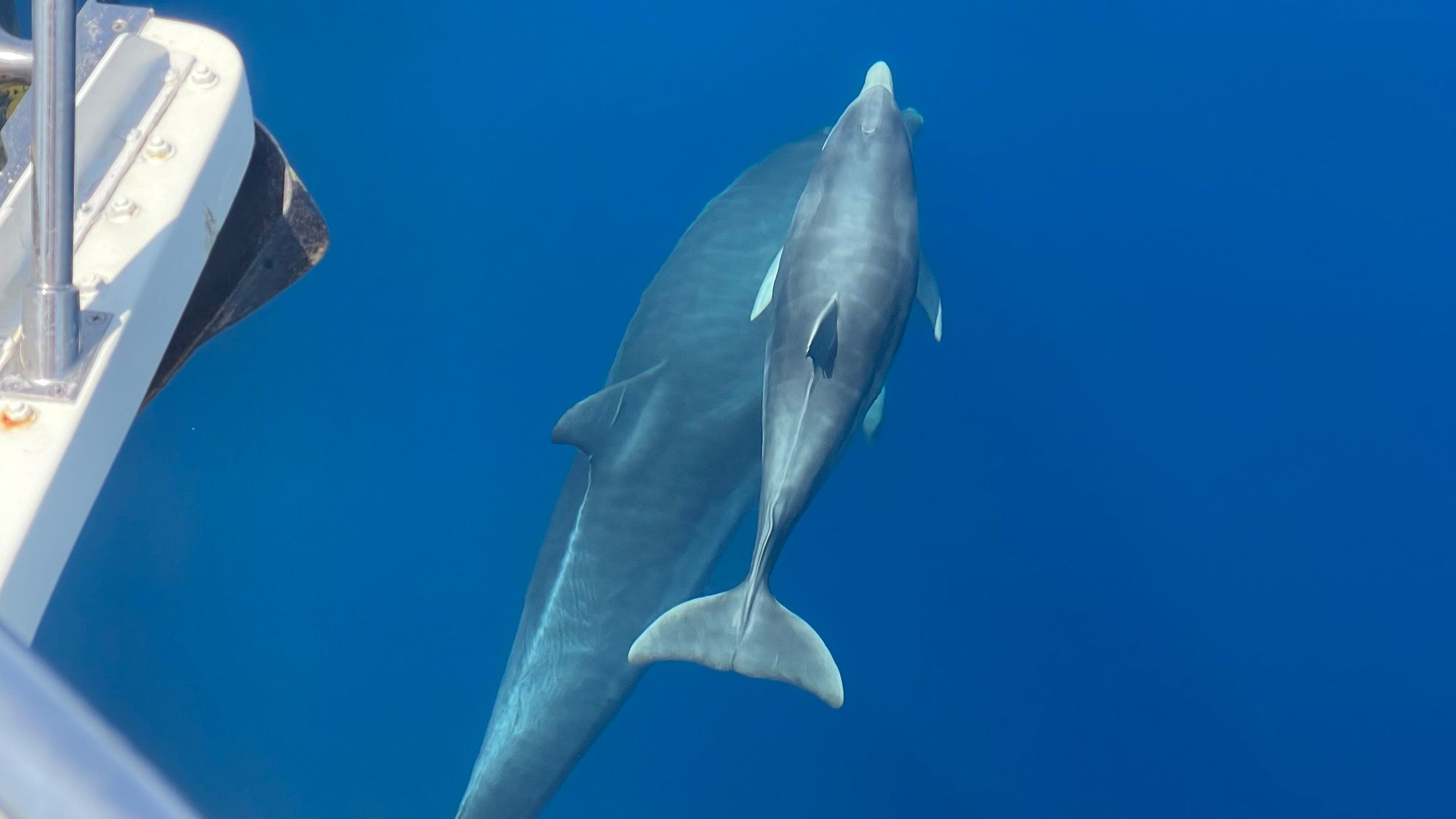 After leaving Limni on Monday morning, we headed North around the tip of Evia. There's so little tide and current in Greece, that experiencing them around the island which is such a long channel next to the mainland has been quite a novelty. I definitely prefer when we are running with them and can get over 8 knots, instead of into them and only doing 5! Our highlight on this trip was a pod of dolphins which cruised with us for about 10 minutes, including a mother and baby.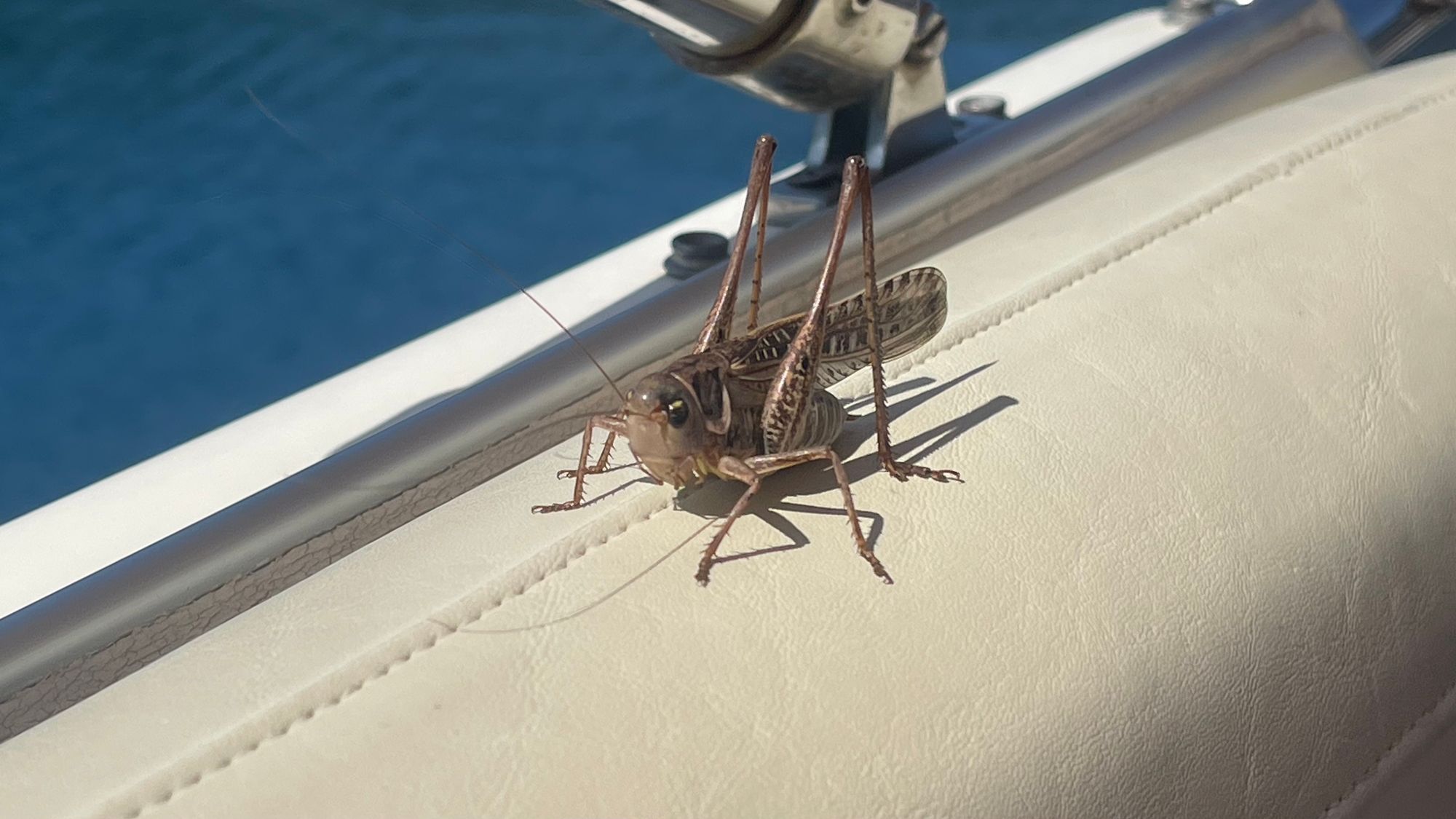 Having arrived in Skiathos, one of the more fascinating things about it is that NOTHING happened here. Seriously. Oh, sure there were ancient settlements and all that, but as an island, its location - tucked away in the North West of the Aegean has largely meant it's somewhat irrelevant to the course of history.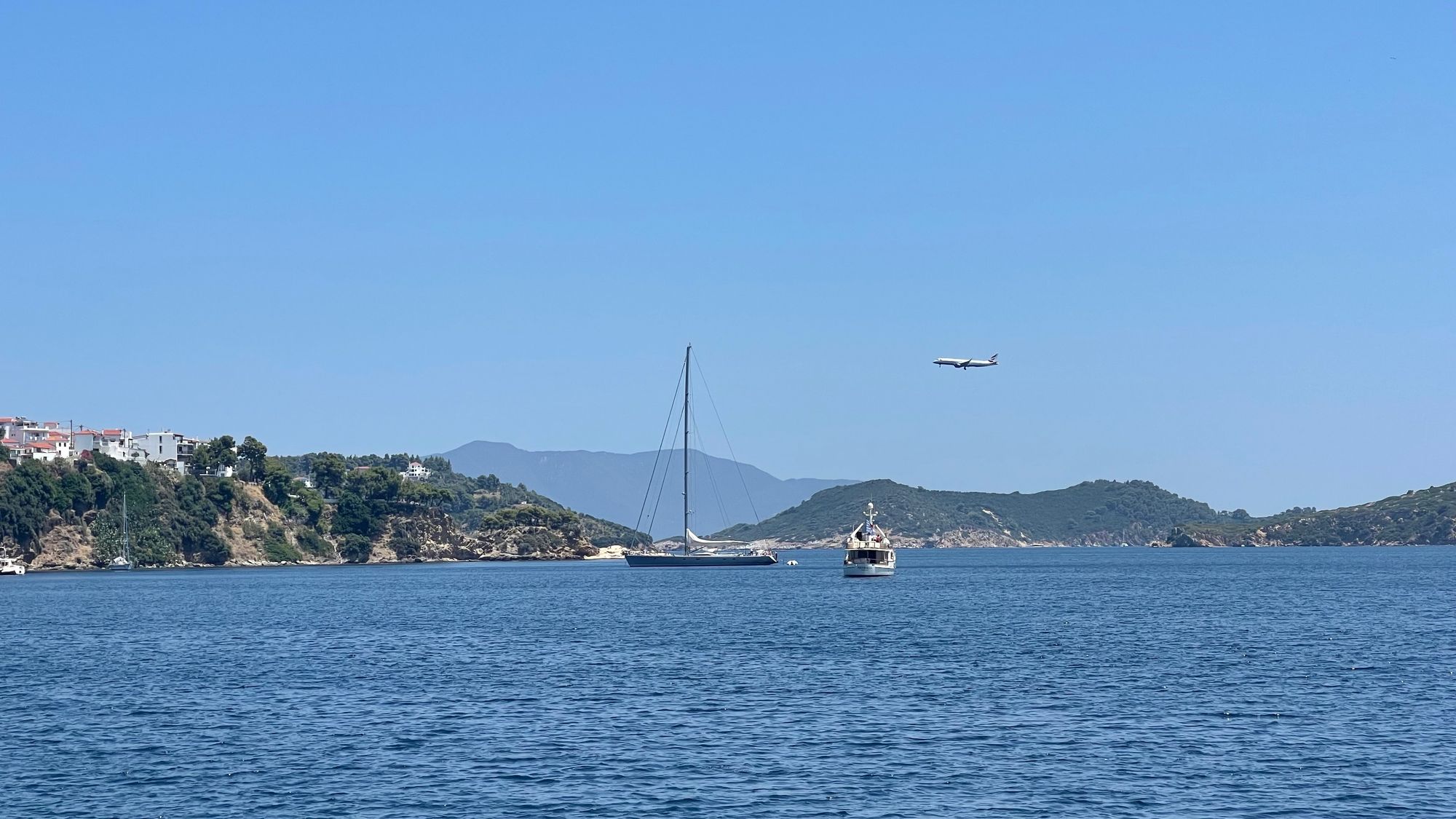 It plays a very minor part in the Persian Wars in 480BC, mostly by accident. A storm caused the Persian fleet to get wrecked on the shores of Skiathos, which helped the Greek fleet take control of the waters nearby and prevent provisions reaching the Persian Army at Thermopylae who were facing the 300 Spartans.
Other than that? Mamma Mia!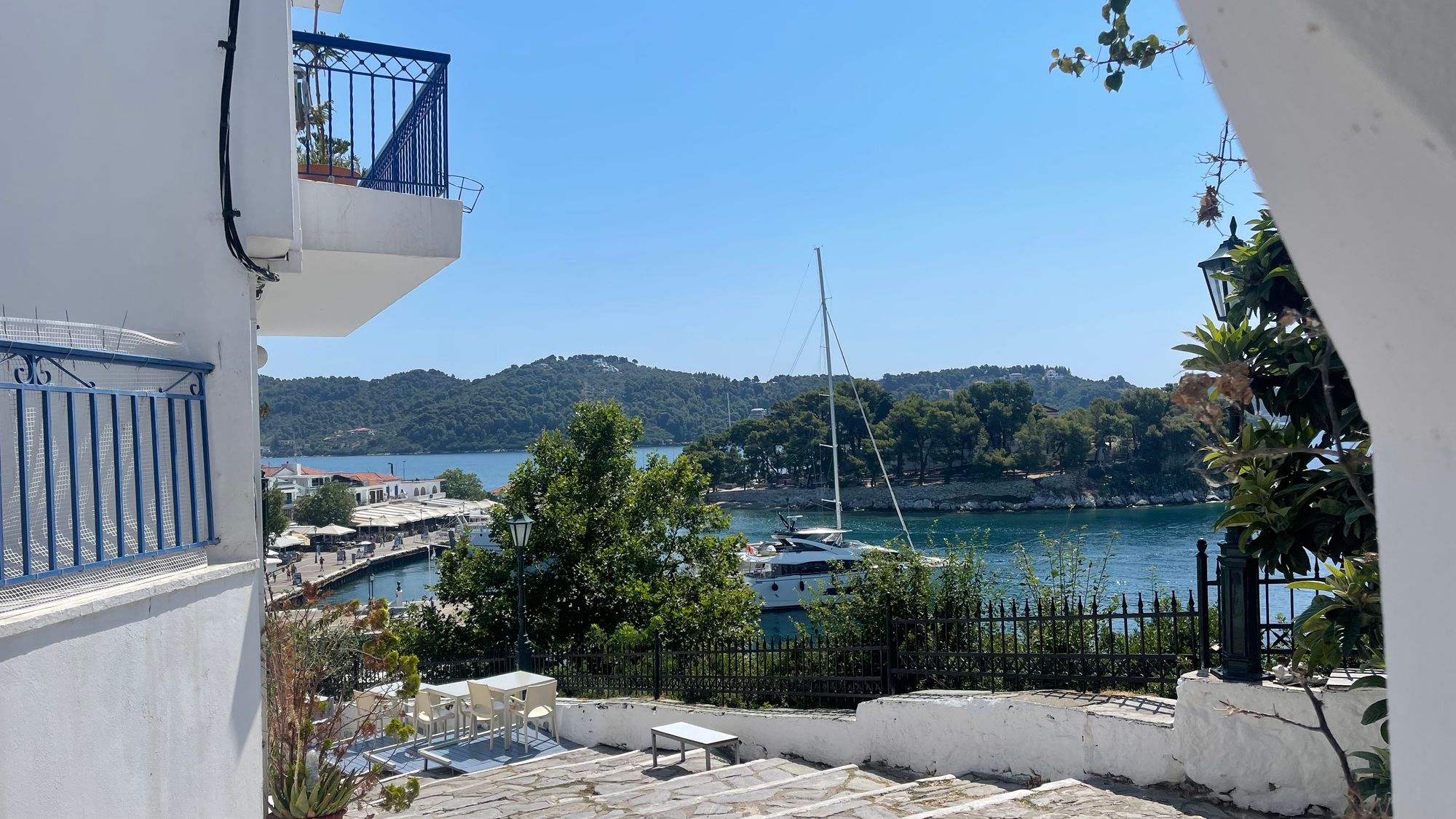 Despite this, it's not a "sleepy island" at all. It's a very popular tourist destination, and why not? There's direct flights to the airport from Europe, green hills covered in Aleppo Pines and around 40 beaches, most with sand, scattered around the island.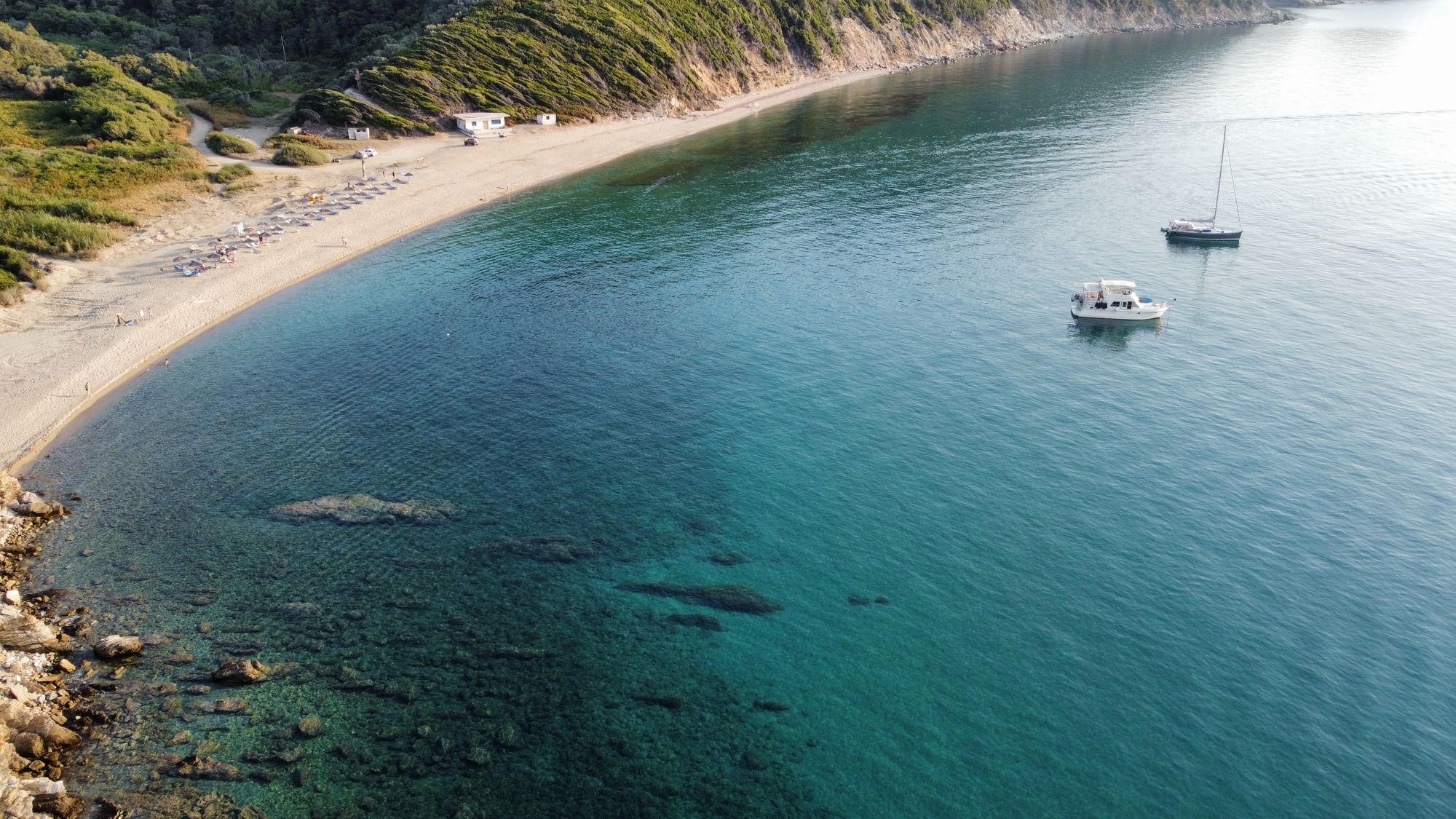 That airport is very handy! On Friday morning, Karina took me to shore and I headed off to travel to Berlin. My friend Ches, from San Francisco, is here with his wife Jen and we've been planning to catch up for a while – this was the easiest way to make it happen.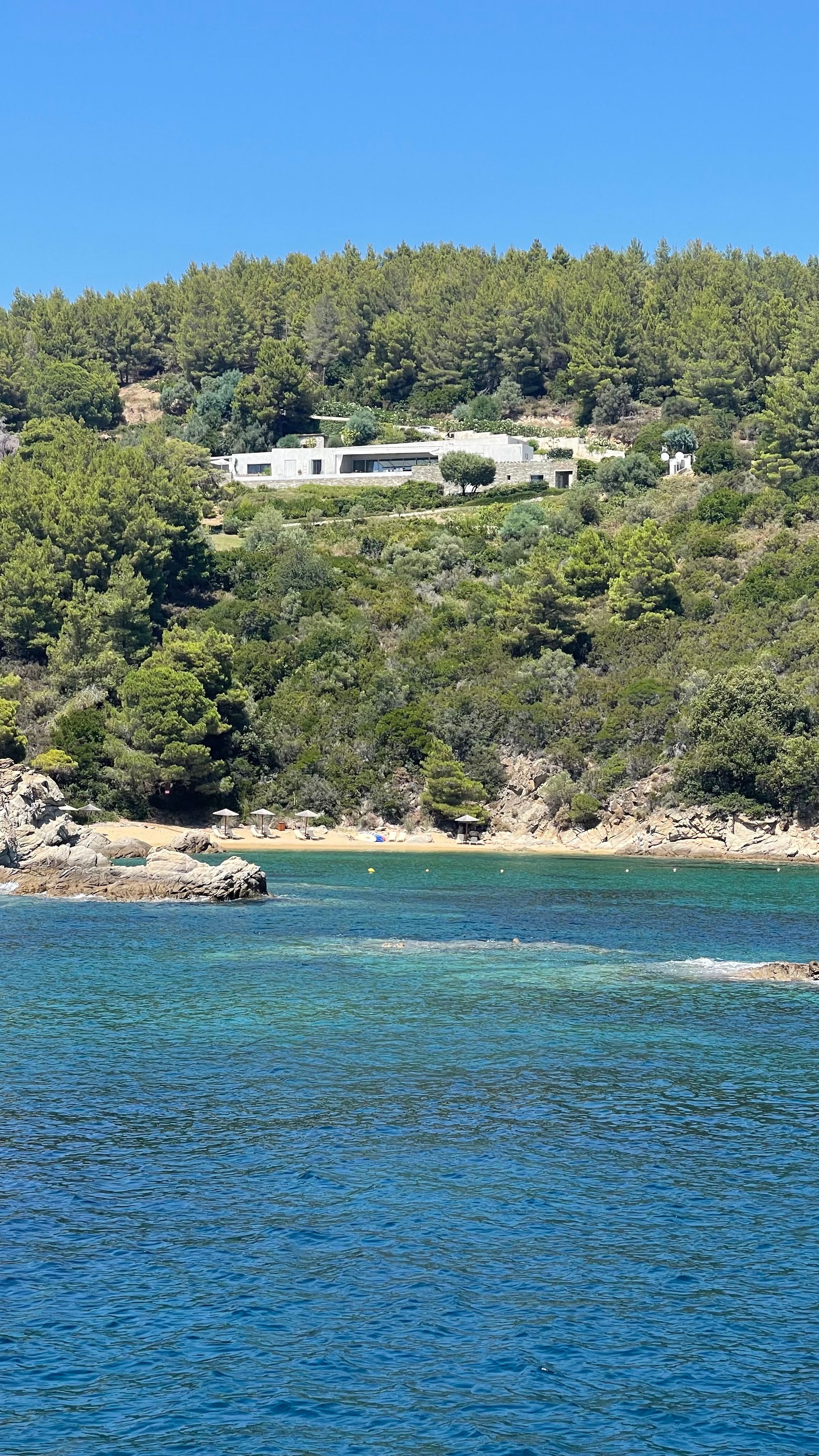 Karina has been lazing on Matilda, watching the planes and the ferries come and go, exploring the town and basically enjoying some alone time.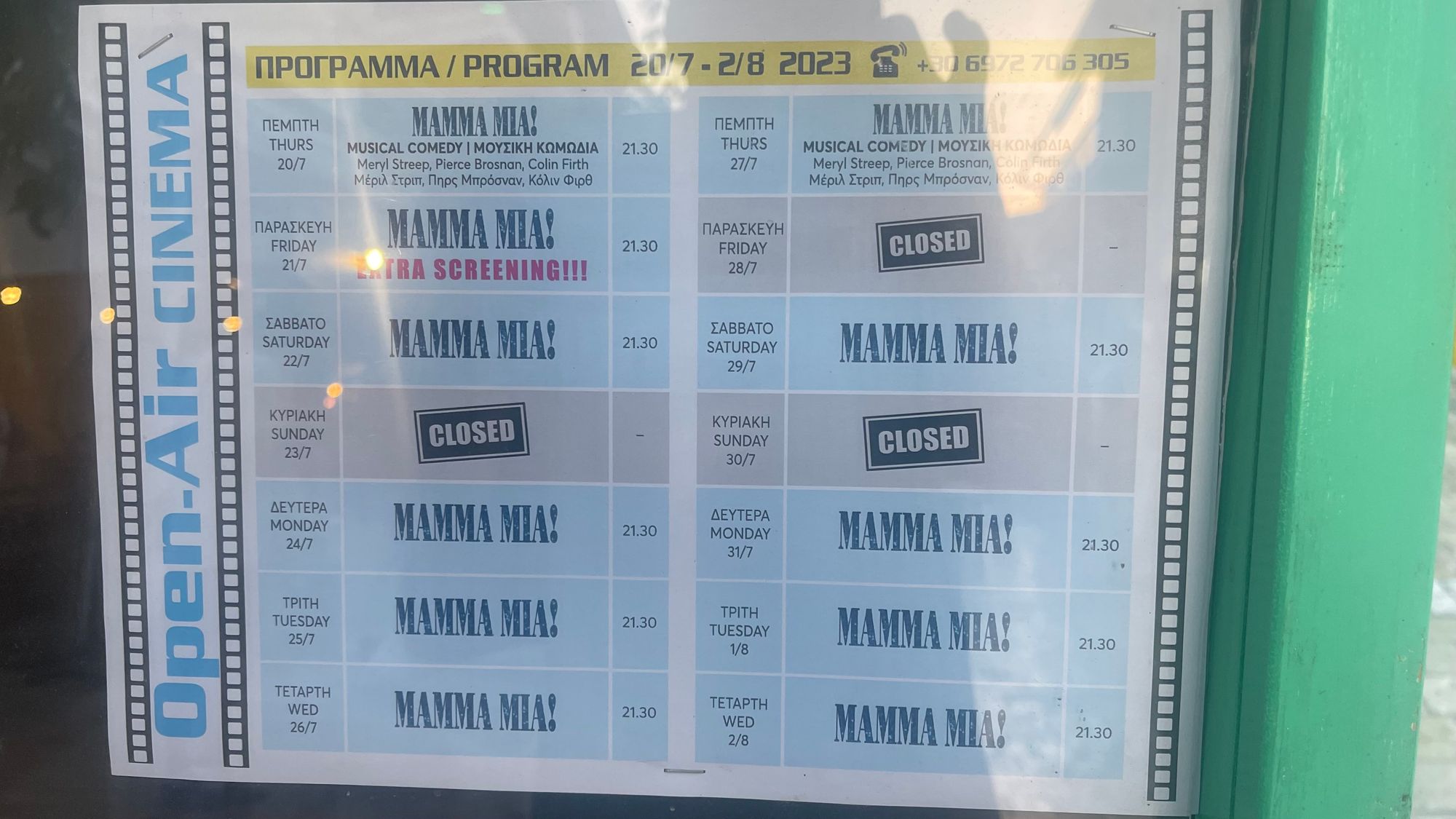 There's not much to say about Friday. A very straight forward, uneventful flight with a stop over in Frankfurt. Lufthansa flies direct to Skiathos, but only via Frankfurt so it was a hop to there, a lay over for a couple of hours then a hop to Berlin. I'm staying with Hannah, our friend we met a couple of years ago up on the Acropolis and who has also travelled with us on Matilda.
I arrived as scheduled and then we all went out to dinner together in one of the Berlin neighborhoods. It was a delicious meal and fun to catch up and chat wirh old friends.
On Saturday it was Pride in Berlin, so I went to watch the parade with Ches and Jen while Hannah was off to her Grandmothers 90th birthday party. Pride parade is a big deal in Berlin and we enjoyed watching the crowds and everybody celebrating and having fun.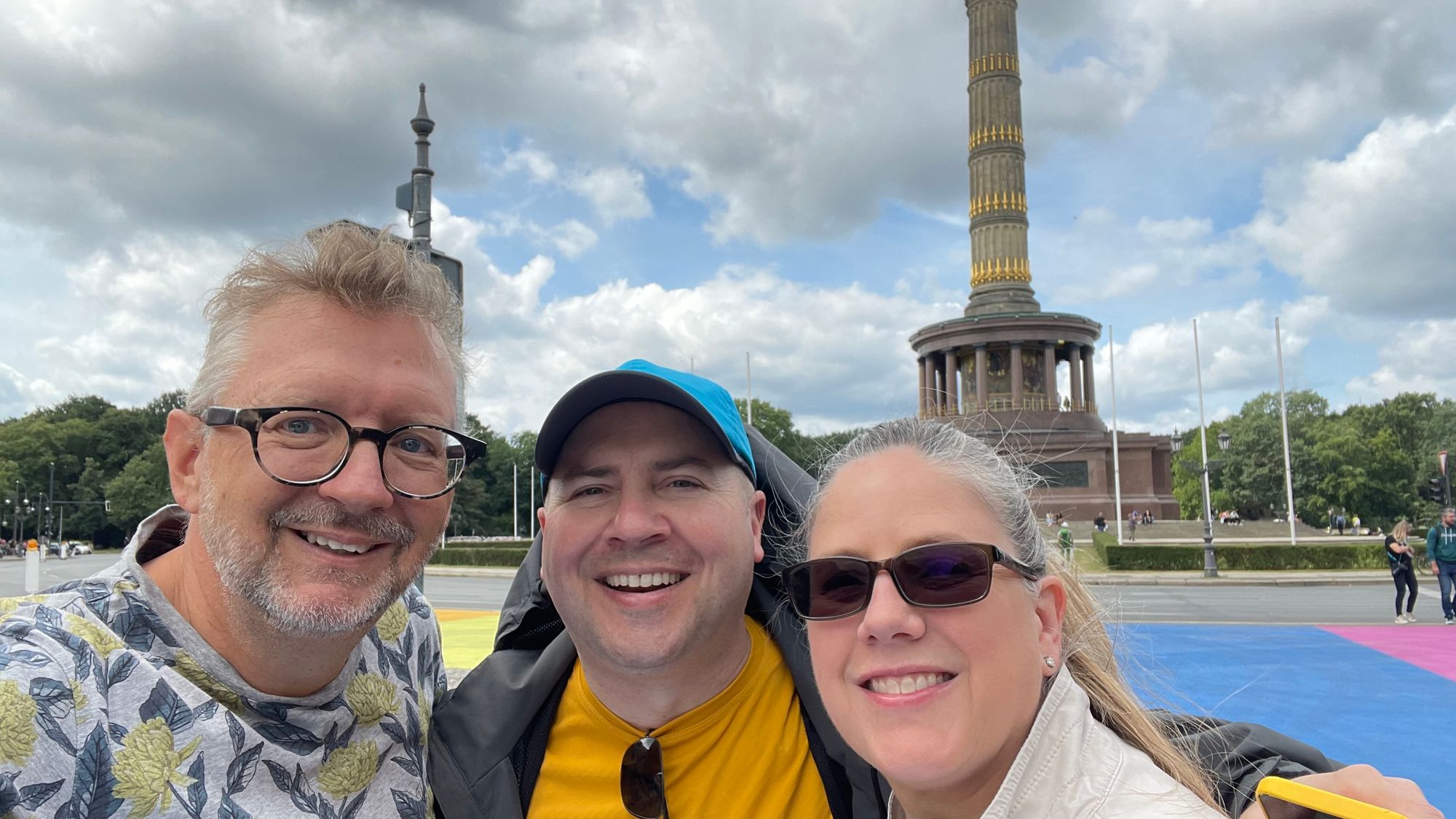 After all that it was time to slow down and chill again, which I happily managed to do, enjoying the novelty, and the landsickness, of being back on the hard!
And that's the week. A different flavour this time, very chill and catching up with friends. Monday I head back to Skiathos, but because of the flights, it's an overnight in Frankfurt at the airport (I used points to stay at the airport hotel), then I get back to the island on Tuesday morning. The rest of the week will be travelling further up the Sporades island group, exploring Skopelos and Alonissos, then depending on the weather, heading towards Lesvos.