Week 155: Cruising the UK
We leave Matilda in Mytilene to go cruising around the UK by car, catching up with old friends along the way.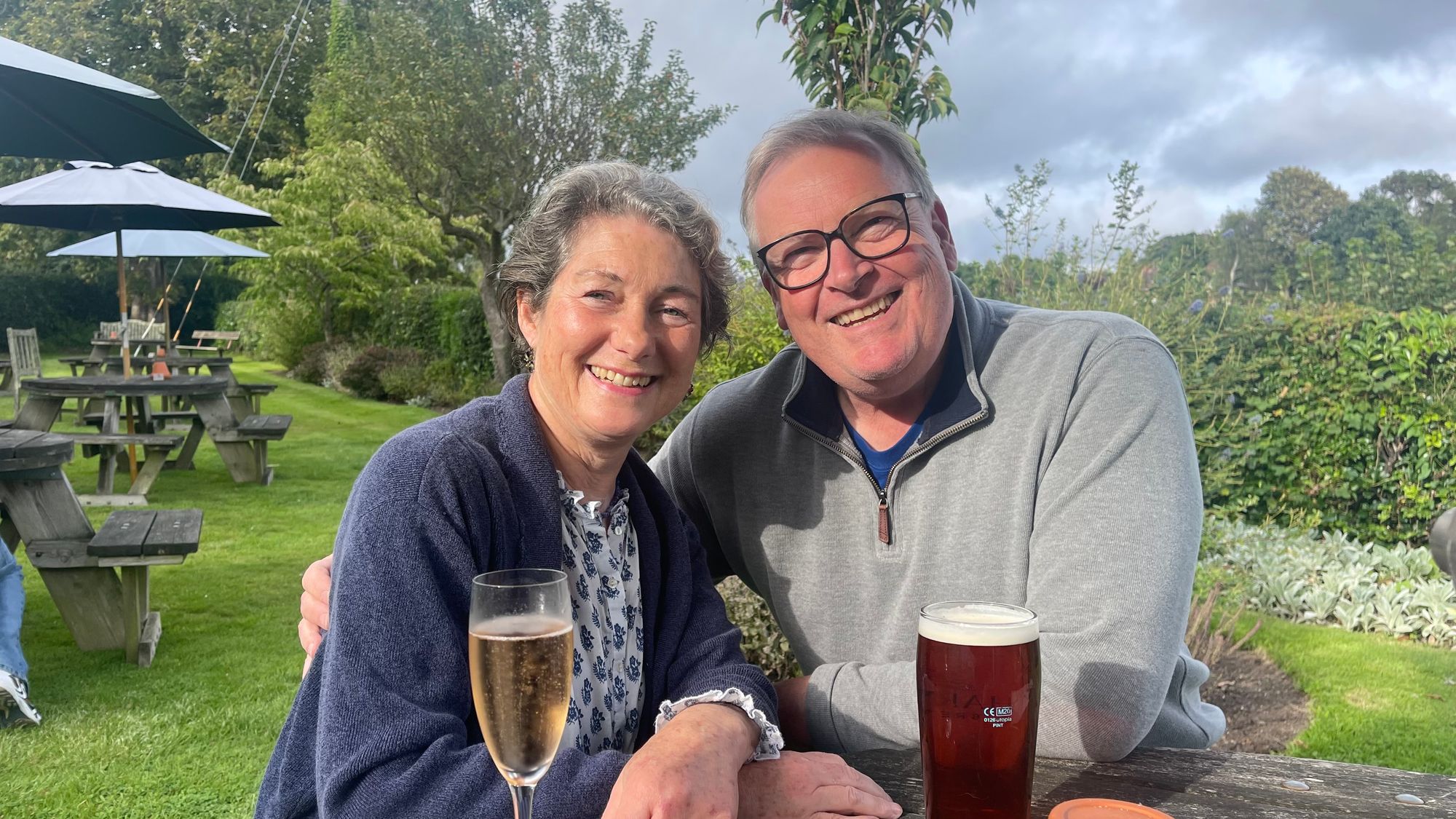 The first few days of this week have been gradually exploring Mytilene and the surrounds of the marina, while waiting on various trades to get jobs completed on Matilda.
We had a diver come in to clean the bottom of Matilda, then replace the anodes on the rudder which was a bit of a surprise. They are only 6 months old yet severely worn. They ARE sacrificial (basically they "rust" with electrolysis faster than everything else which protects the internal metal parts of the boat), so the fact they are falling apart IS good, but the speed was surprising. There's a school of thought this relates to the amount of time we've spent in marinas this last year, so we'll keep an eye on it.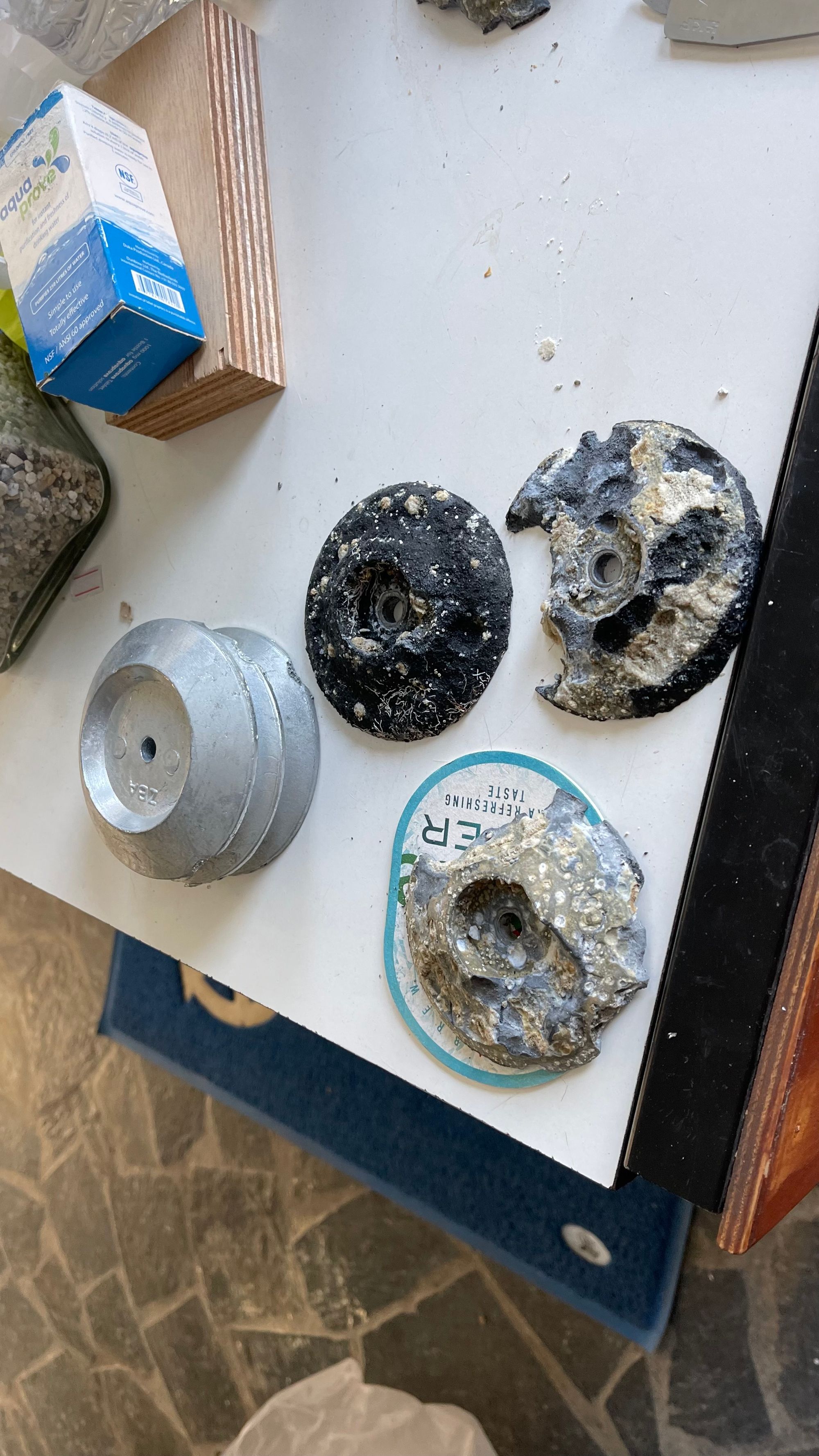 The freshwater pump (which I replaced a couple of weeks ago) still needed a new pipe to replace the temporary fix I'd put in place. The macerator pump seems to be sticking and needs a rebuild, so a kit has been ordered for that. The bimini was taken away for repair.
All in all, a good mid-season touch up for a lot of things that need to be done.
Mytilene is proving to be a wonderful place to be, it's got a lot of great shops and facilities so we'll be well set for wintering here when the time comes.
On Wednesday Rosie was collected by the local dog sitter, a wonderful lady called Stella who has been taking great care of her and sending us lots of photos. I had a quick hair cut and then we packed our bags and hopped into a cab to the airport.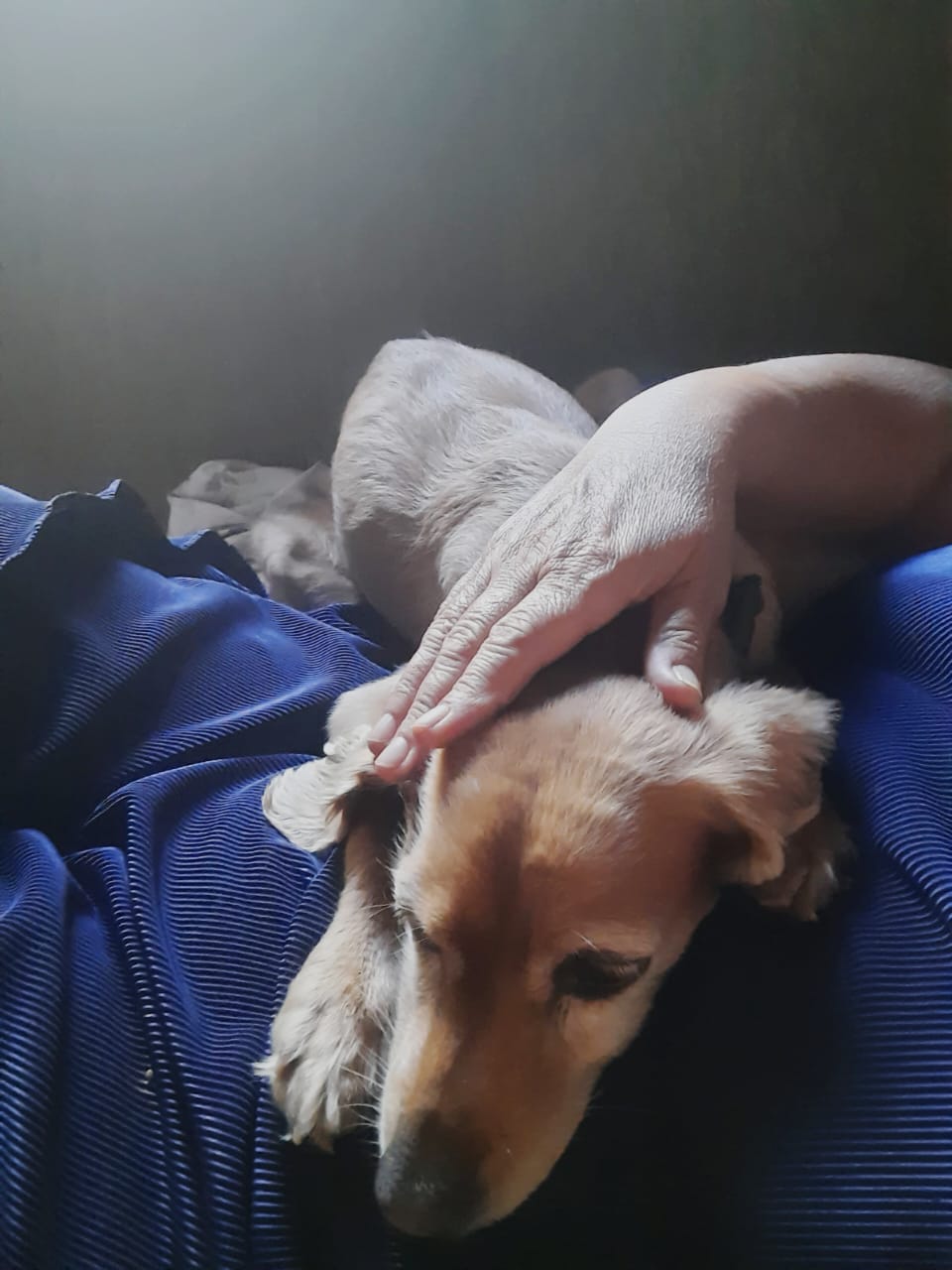 For the first part of the journey it was the smoothest experience we've ever had! We walked to the front of the marina to call a cab but one literally arrived as we got there, the flights were on time and for once we arrived on schedule! After a bit of a delay collecting the car, we drove to a hotel near Heathrow and had a good sleep in very quiet room that doesn't roll and move with the wind!
Thursday morning we headed to Kinsgton-upon-Thames, for no reason other than there was a bit of water there, a barge dock and we had some time to kill. We loved walking alongside the river and enjoyed seeing the barges as well as the wonderful feeling of green everywhere. Then it was off to John Lewis to check out all the home goods and then it was back into to the car to drive to meet Viv for lunch.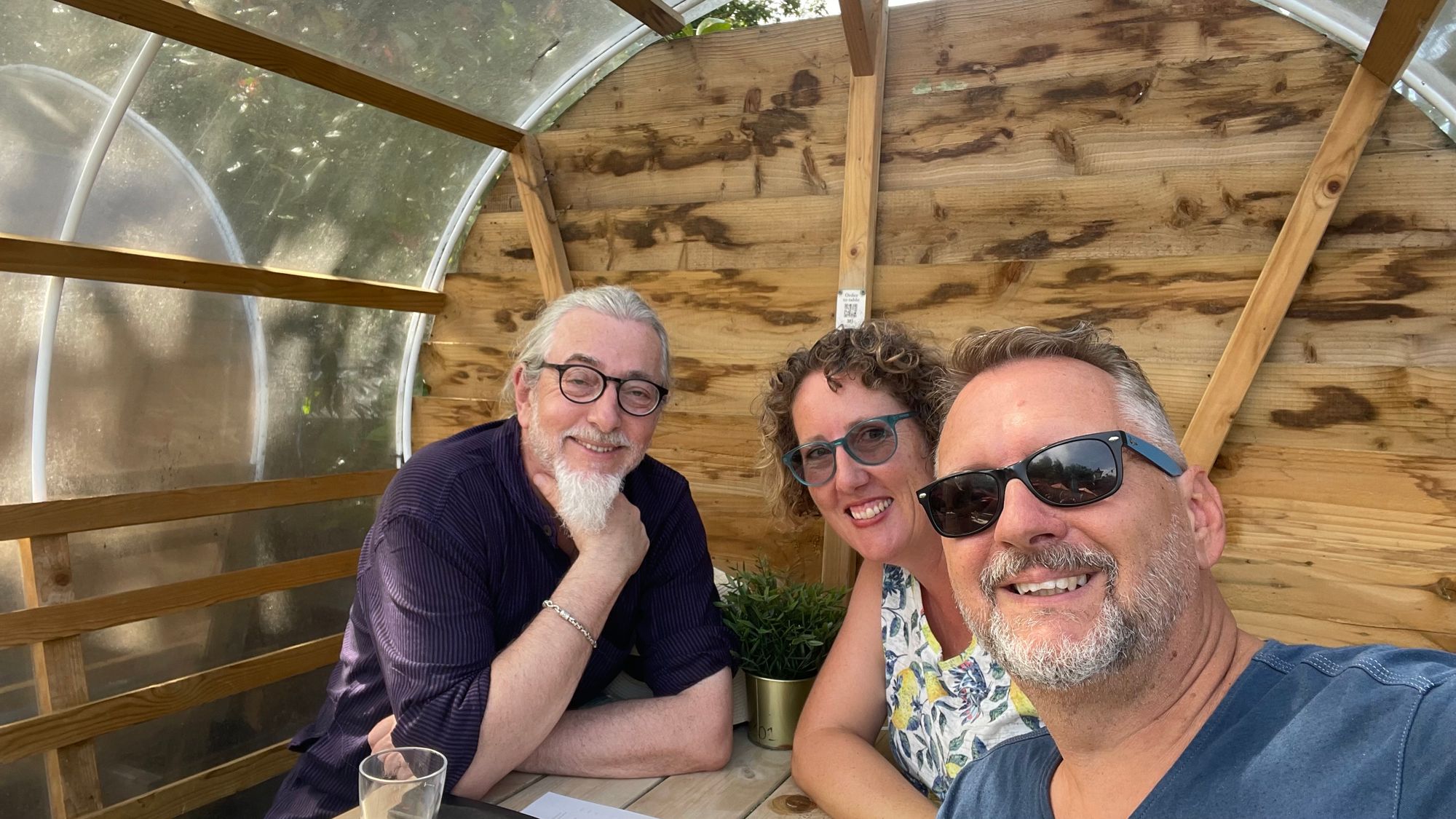 It was a delight to catch up with Viv in the "Bulls Head" pub. I worked with him briefly years ago, but we've become good friends on facebook since and he's been a big supporter of the blog. We all had a lovely time together and a far reaching discussion covering all aspects of travel and our experiences in various places. While travel can be amazing to see interesting destinations, ultimately it's the people that you meet and spend time with which we're most fond of.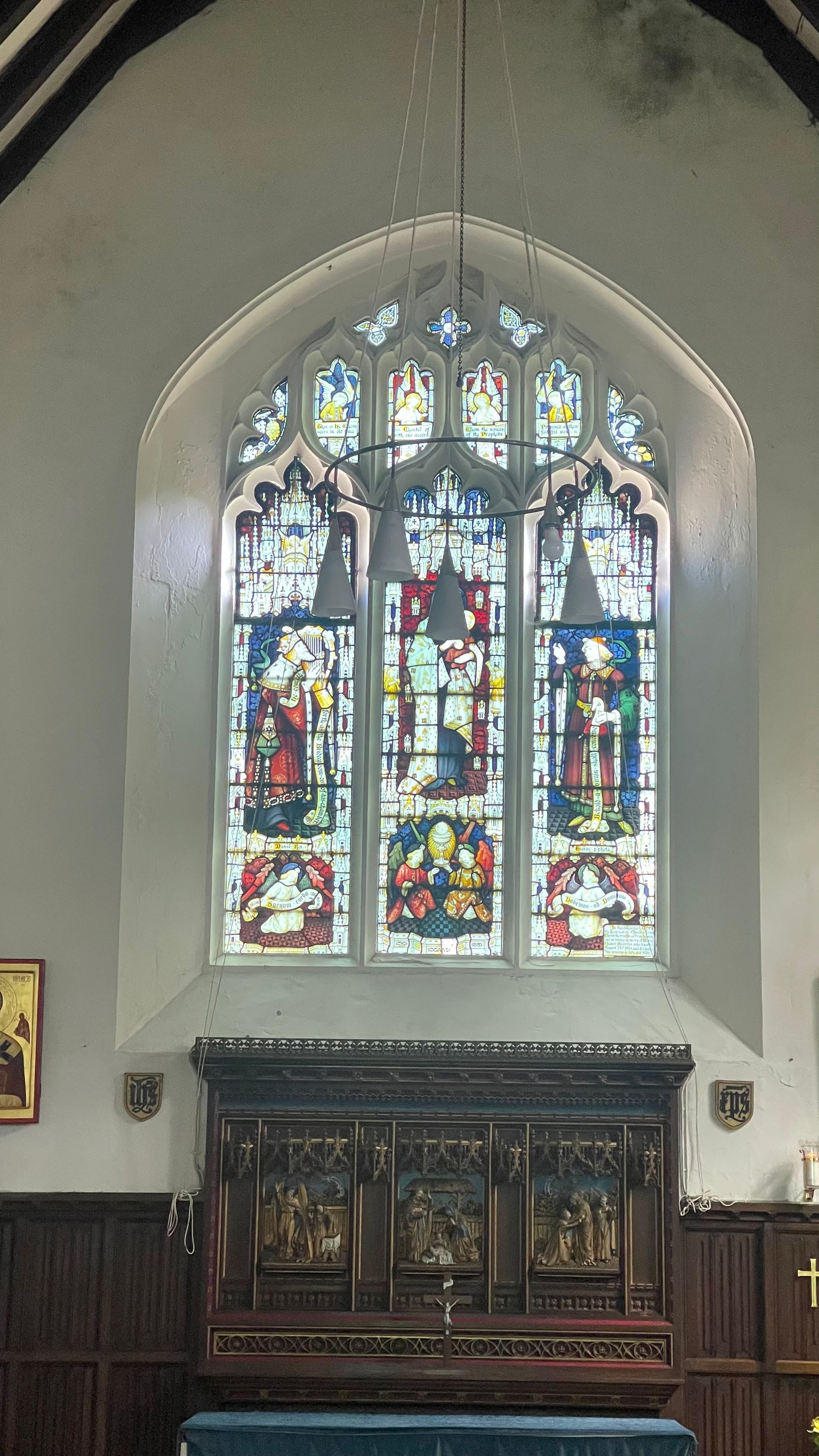 Our tour of the UK (and it's ultimately going to be quite a tour), is really focused on the people we know that we've met through this lifestyle. After lunch with Viv, it was heading south to Ashdown Forest to meet with Mark and Elizabeth. We've met them both several times in Greece, first while they were cruising on a charter boat, then joining me on a boat delivery last year and then again at a holiday house in Porto Cheli.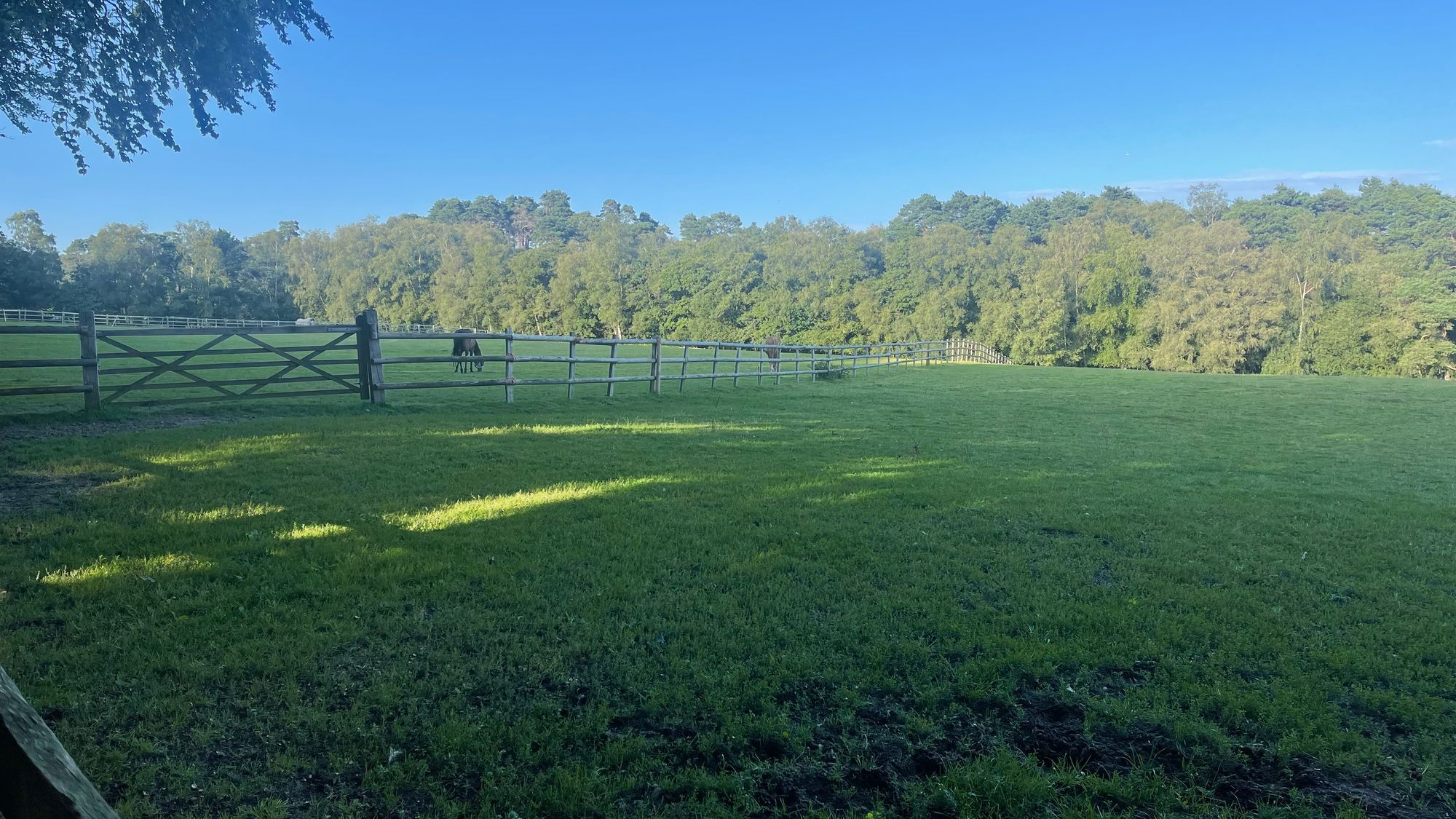 We loved being in their family home and getting to spend more time with them both and learning more about their life outside of cruising, meeting Harry the horse that Elizabeth has had for over 20 years, walking through Ashdown Forest (the home of the 100 Acre wood and where A. A. Milne wrote Winnie the Pooh) and playing Pooh Sticks at Pooh Bridge and just relaxing and playing fetch with Jack their dog. Mark has a wonderful music room and he and I had a bit of a jam on guitar and bass while Karina and Elizabeth went shopping.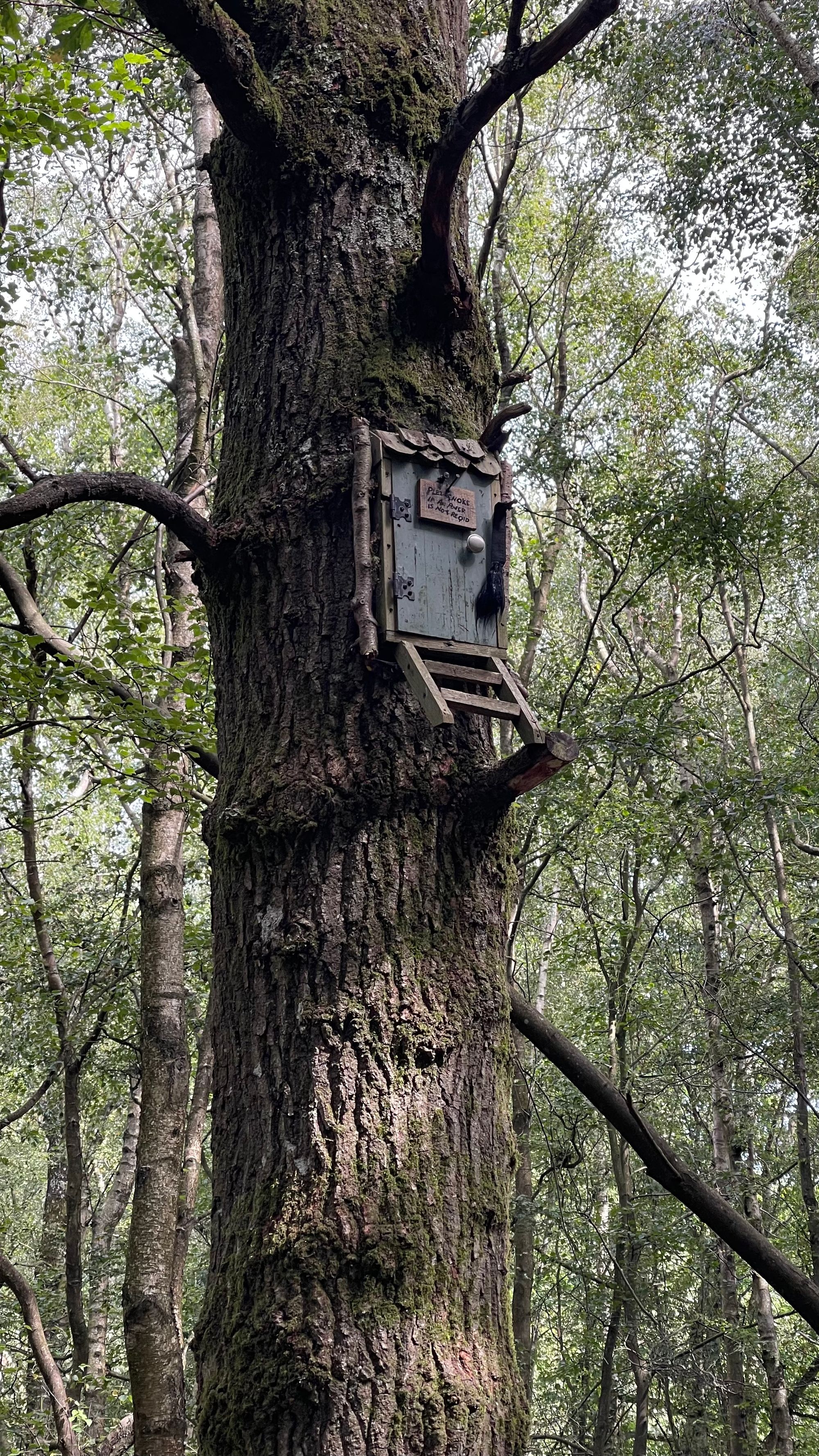 Next it was off to the Barbie movie. We're determined to do the things we CAN'T do while we're in Greece, and movies is a big thing that's hard for us to access. We all dressed with a touch of pink and enjoyed the local cinema experience as well as the movie. Finally we headed to a local pub for dinner which was great food, great beer and great company in stereotypically English surroundings with the sheep bleating in the fields. A lovely way to end the visit.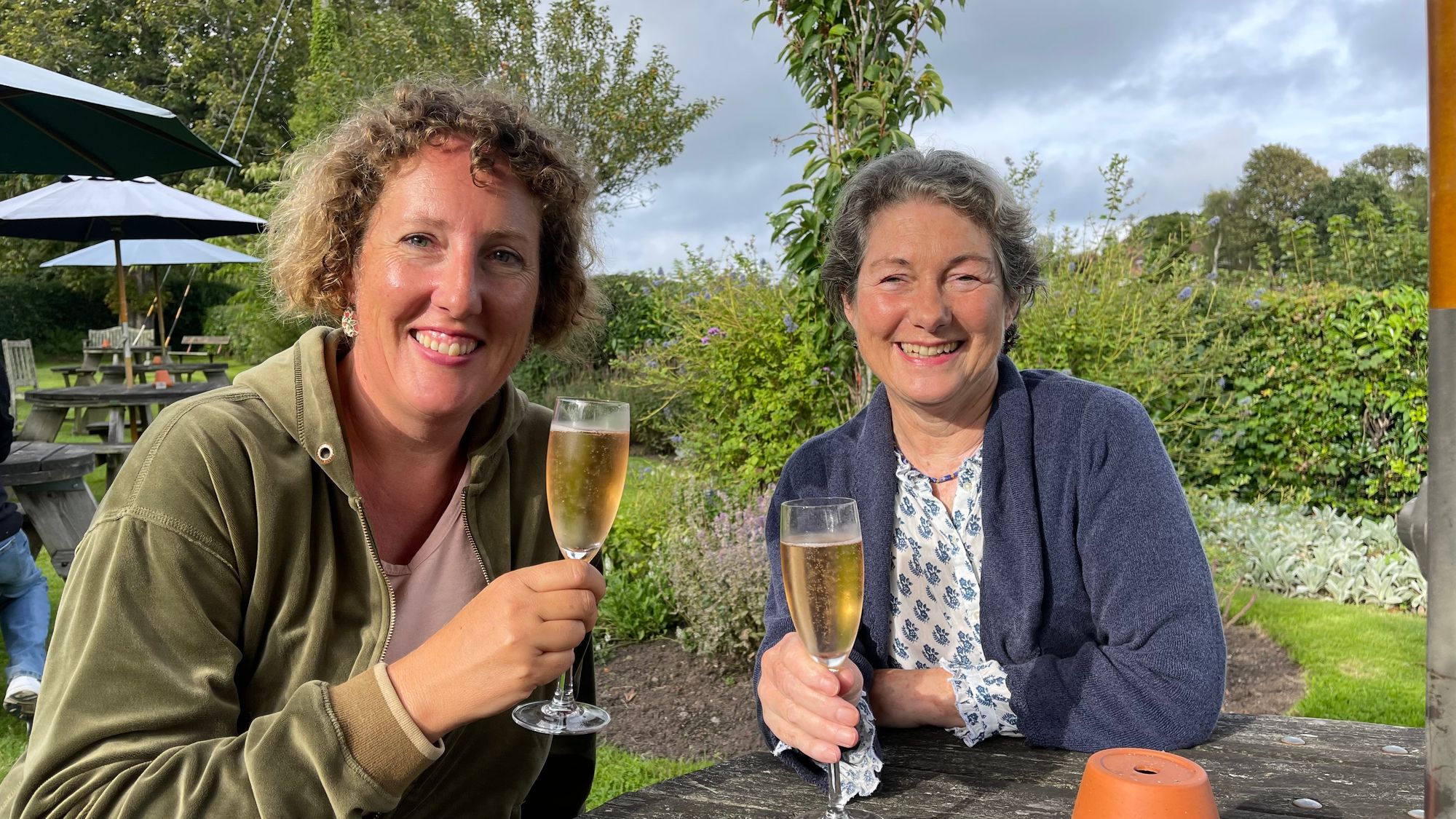 Saturday morning we then hopped back in the car and trekked across the south of England, braving the M25 and the M3 as we headed to the South Western corner and Exeter in Devonshire. It's holiday season and the roads were full of cars packed to the brim with tents and clothes as people trek off to their seaside resorts. Hopefully they are packing rain gear as the weather was quite wet on our way South!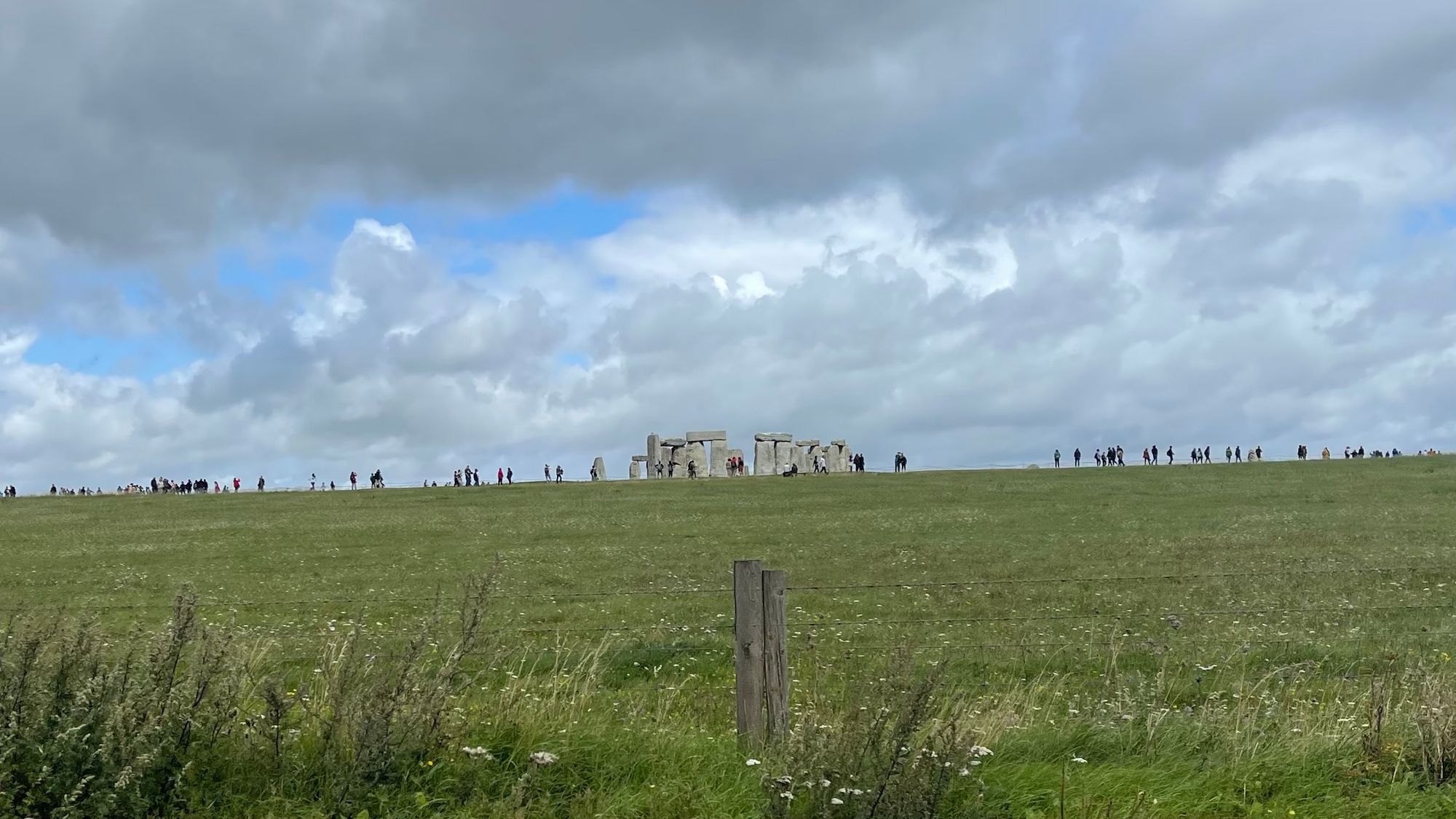 Arriving in Exeter, we made our way to Claire and Ollie's house where we were made very welcome, including a delightful basket full of chocolates and fudge. It's so lovely to see them both again, we felt that we were just getting to know them well in Montenegro and then of course the winter season ended and everyone headed off on their separate ways.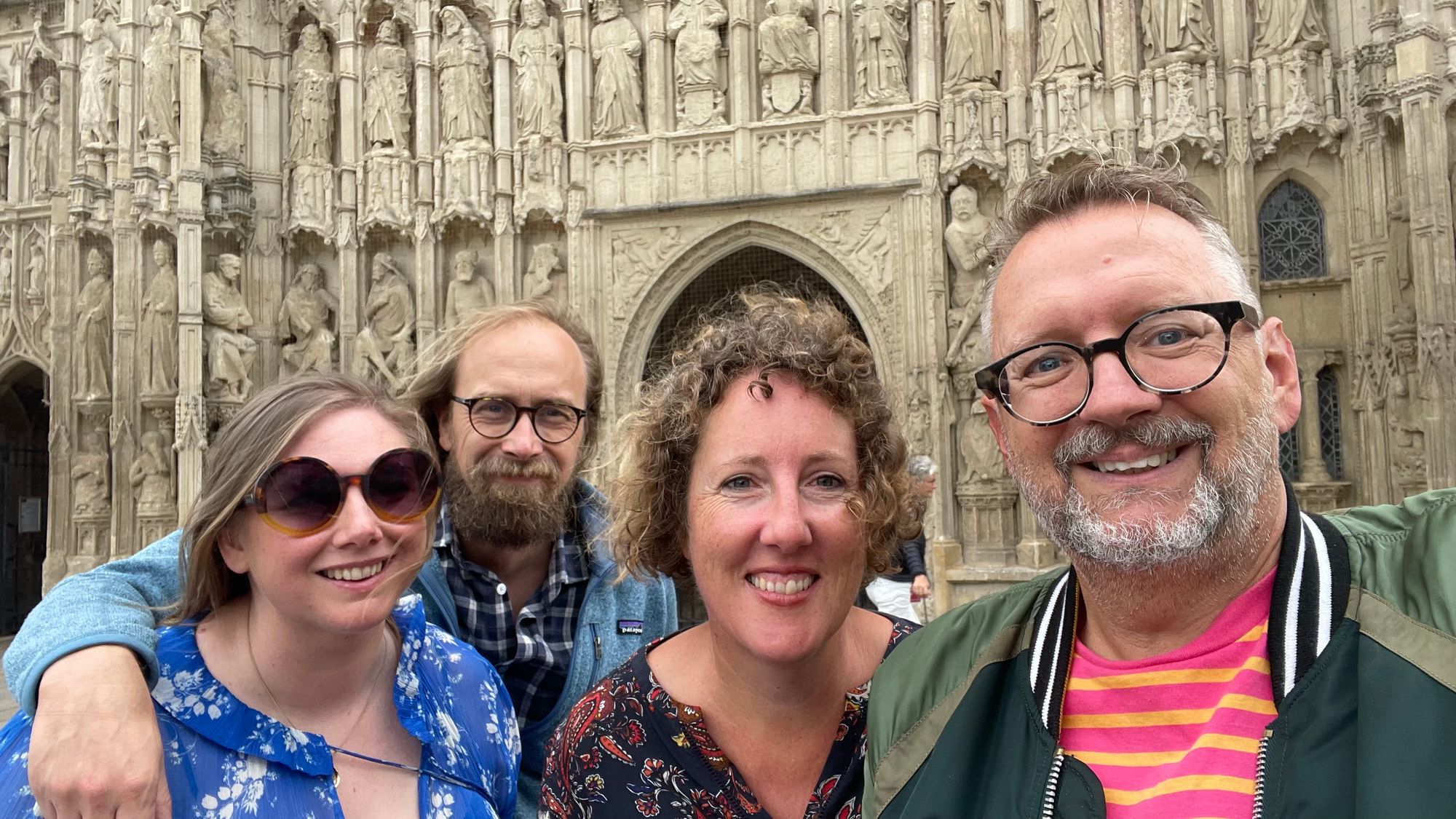 We were chatting about this over dinner (pizza at the local micro-brewery) and Claire commented that her local friends have been surprised at just how busy they've been with all their cruising friends making the time to come and say hello to them. It's one of the aspects of living abroad that we really didn't expect. We had thought that it might be a very isolated experience, but instead it's completely the opposite. There's friends to be made everywhere we go and it's been fun seeing how that translates to meeting up later on land too. If we enjoyed hanging out together on boats, there's a very good chance we'll enjoy hanging out together on land too!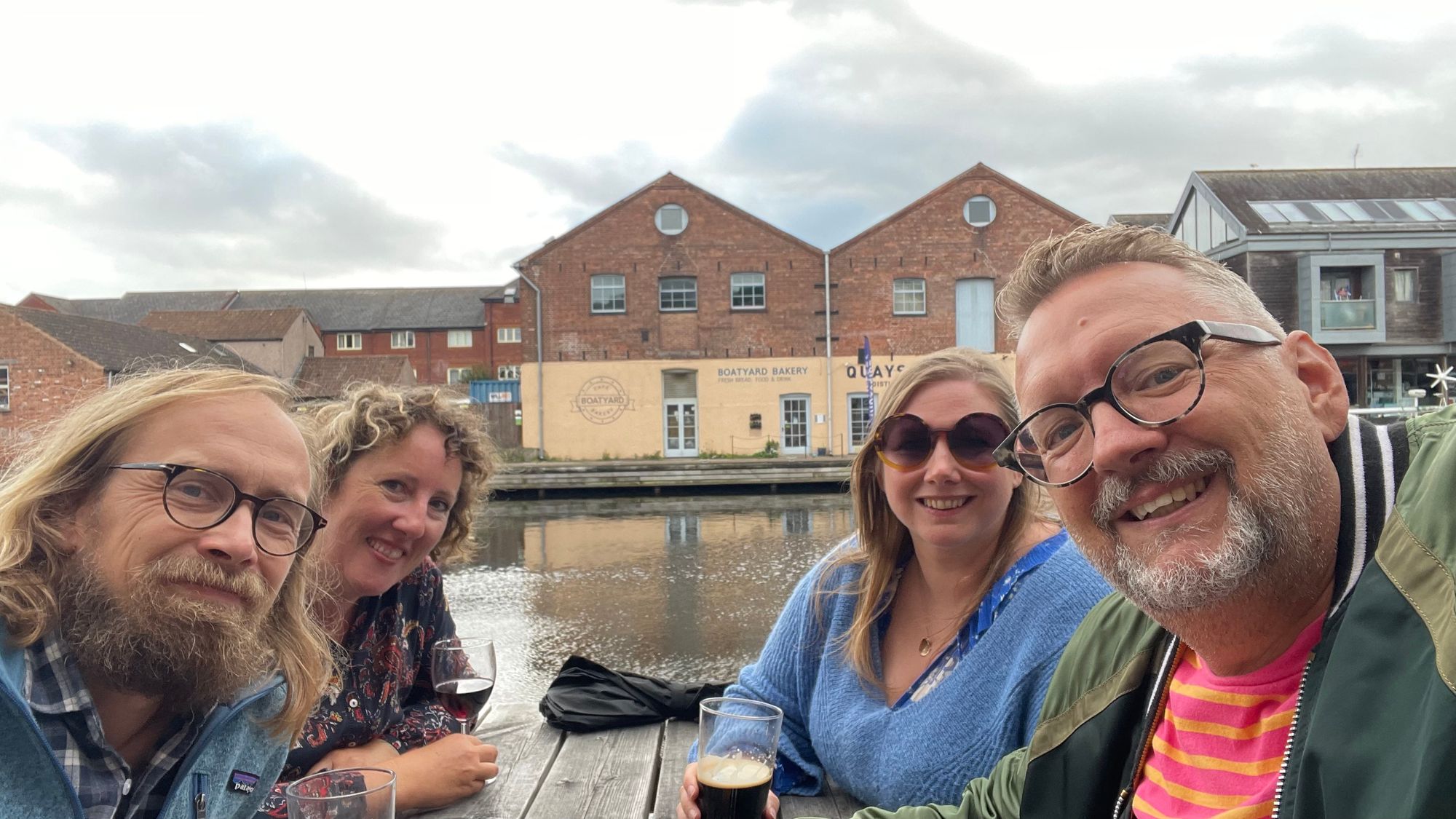 Today we're off to hunt down a Devonshire Tea and catch the train to a couple of seaside villages, then tomorrow we start heading North where we'll meet up with more old friends, Nigel and Alison, then a night by ourselves in Liverpool to see a boat, and then by Thursday, Edinburgh with Ella and Inge.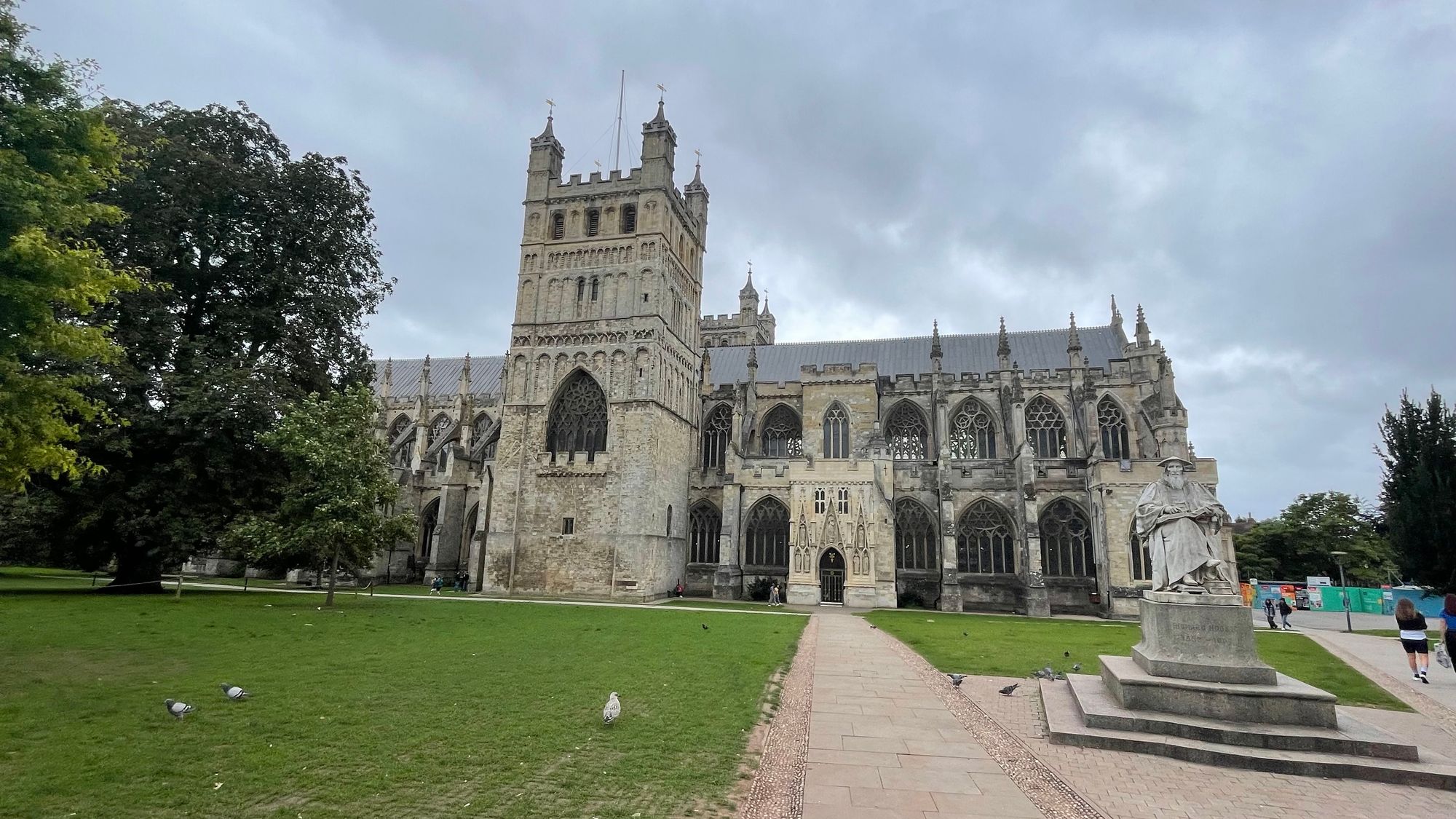 Until next time,
Tim & Karina