Size matters in the bedroom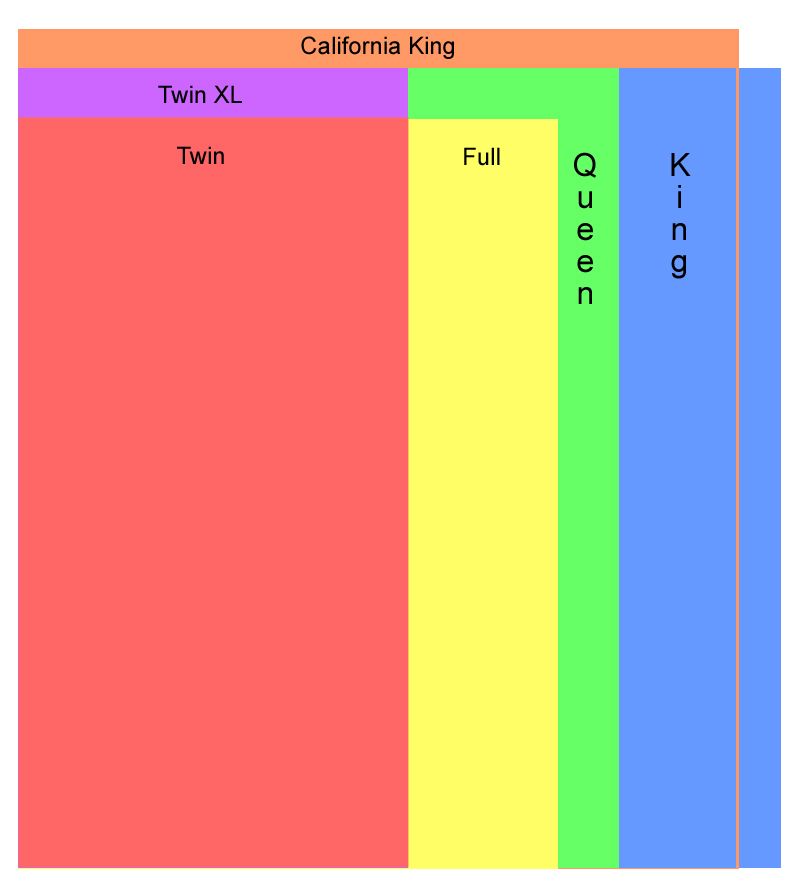 By Karina Rook
I never realized that bed mattress sizes differ in the U.S. Not only that, there's different bed size terminology too. OK, so here goes…
Australia versus America

Single (92cm x 187cm) v Twin (99.1cm x 190.5cm)
Double (137m x 187cm) v Full (137.2 x 190.5cm)
Queen (153cm x 203cm) v Queen (152.4cm x 203.2cm)
King (183cm x 203cm) v King (193cm x 203.2cm)
Why is this important? Well, basically don't bother to bring any of your sheets, quilts, or doonas from Australia if you are going to buy mattresses and bed frames in America. Only the Queen size is compatible across the various bed types. As a consequence of our mistake, we have kids sleeping on mattresses that are too wide for their bed frames, so one side is higher than the other. They complained initially, but were simply happy to have a new memory foam mattress rather than the cheap foam ones they had back in Australia.
Interestingly, I had always thought that a Californian King bed was the ultimate in luxury, but it is actually narrower than a King size bed!
I go for width over length personally.