The best toy ever... the Ezy Roller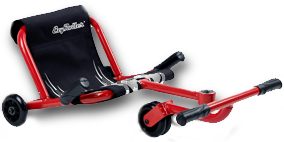 By Karina Rook
Thanks to a generous 'bon voyage' gift from my son's grandparents, he bought the best toy ever soon after we arrived in California.
The EzyRoller is like to a self-propelling go-kart which uses a swiveling leg motion to move forwards. It rolls beautifully down hills and has a hand brake to slow down. My son can get himself up hills too – pretty slowly, but you don't really need strength to do it, just patience.
It is a great toy because it gets him out of the house – I'm a big fan of outdoor toys. When his friends come over they take turns pushing each other around on it, so it encourages collaborative play.
My son uses it daily, often just by himself along the sidewalk, as a relaxing activity once all the homework has been done.
Check out the wear on the wheels, new wheel on the left-hand side, and used wheel on the right: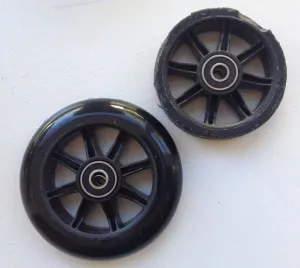 I think it shows just how much he loves his EzyRoller!