We call it Fall not Autumn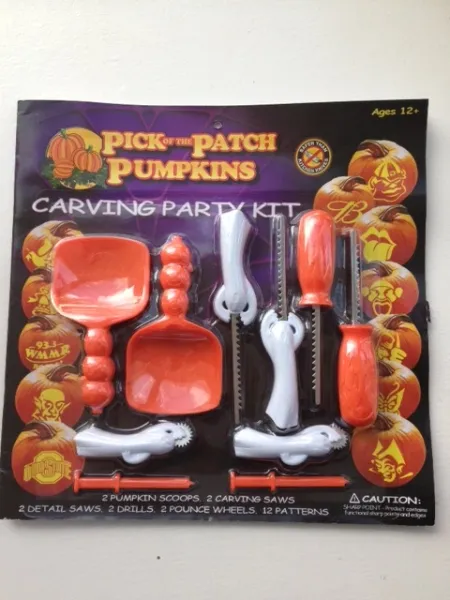 By Karina Rook
The feeling of Fall is everywhere, oranges and browns, cute decorations on porches, harvest-time flags and pumpkin patches along the roadside.
Most townships have a stall selling pumpkins for decorating for Fall, Thanksgiving and Halloween. As you drive down the main road you see they have erected jumping castles (called bounce houses here) and elaborate displays of pumpkins designed to make you pull over and take a look.
You need to pay $10 for 30 minutes of jump time, then browse the pumpkins and load up your cart, paying $20 per large pumpkin, $12 per medium and $5 per small pumpkin. It's all very festive and fun, but we ended up dragging the kids away and bought 6 pumpkins for $32 at Safeway. Meh – they're old enough to know what real life is like!
We get to carve the pumpkins ready for Halloween next week…. should be creative and fun!