Week 140 - Dodging the weather
We're heading further north in Croatia, dodging the weather while we visit Skradin Lake, Vela Luka, Rogonizca and now settle into Murter for a few days.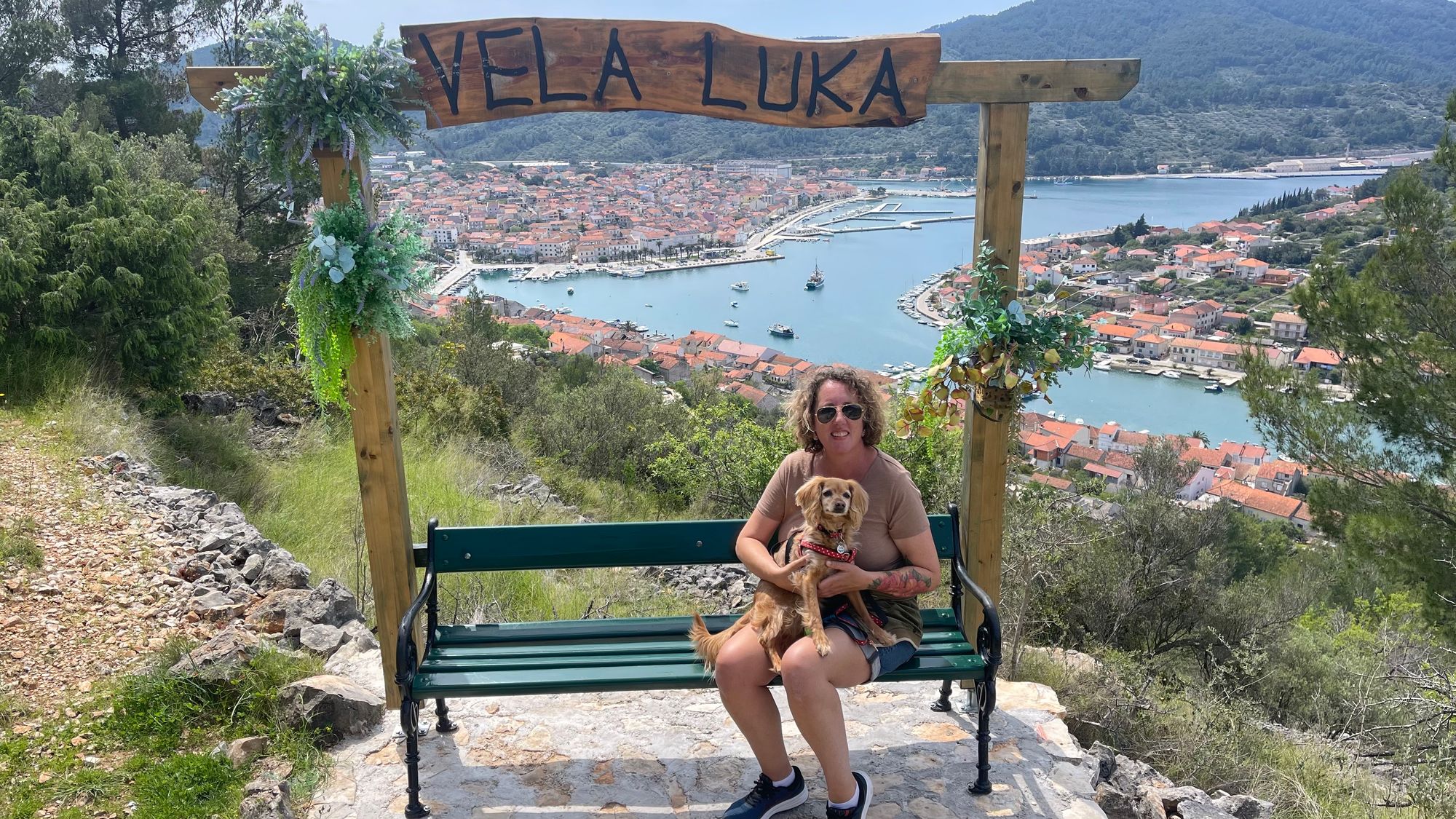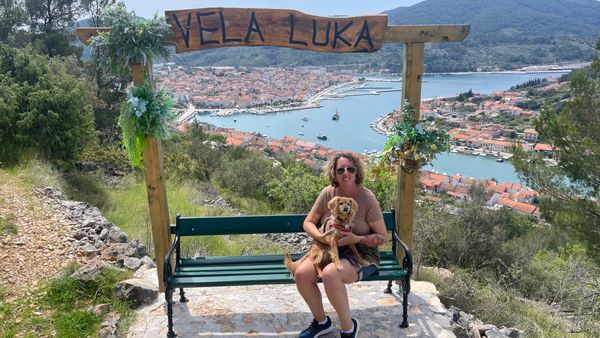 It's been a week where we hurry up and wait and then we hurry. The weather is still settling into its Summer patterns, which means there's still plenty of storms around that we want to do our best to stay out of.
We ended up spending three nights on the mooring ball in Vela Luka on the north end of Korcula island to avoid the south winds and it was nice just to stop and wait for a bit. It's a good reminder that while the travel is fun, it's the destinations and taking the time to really explore a new place that's what we really love.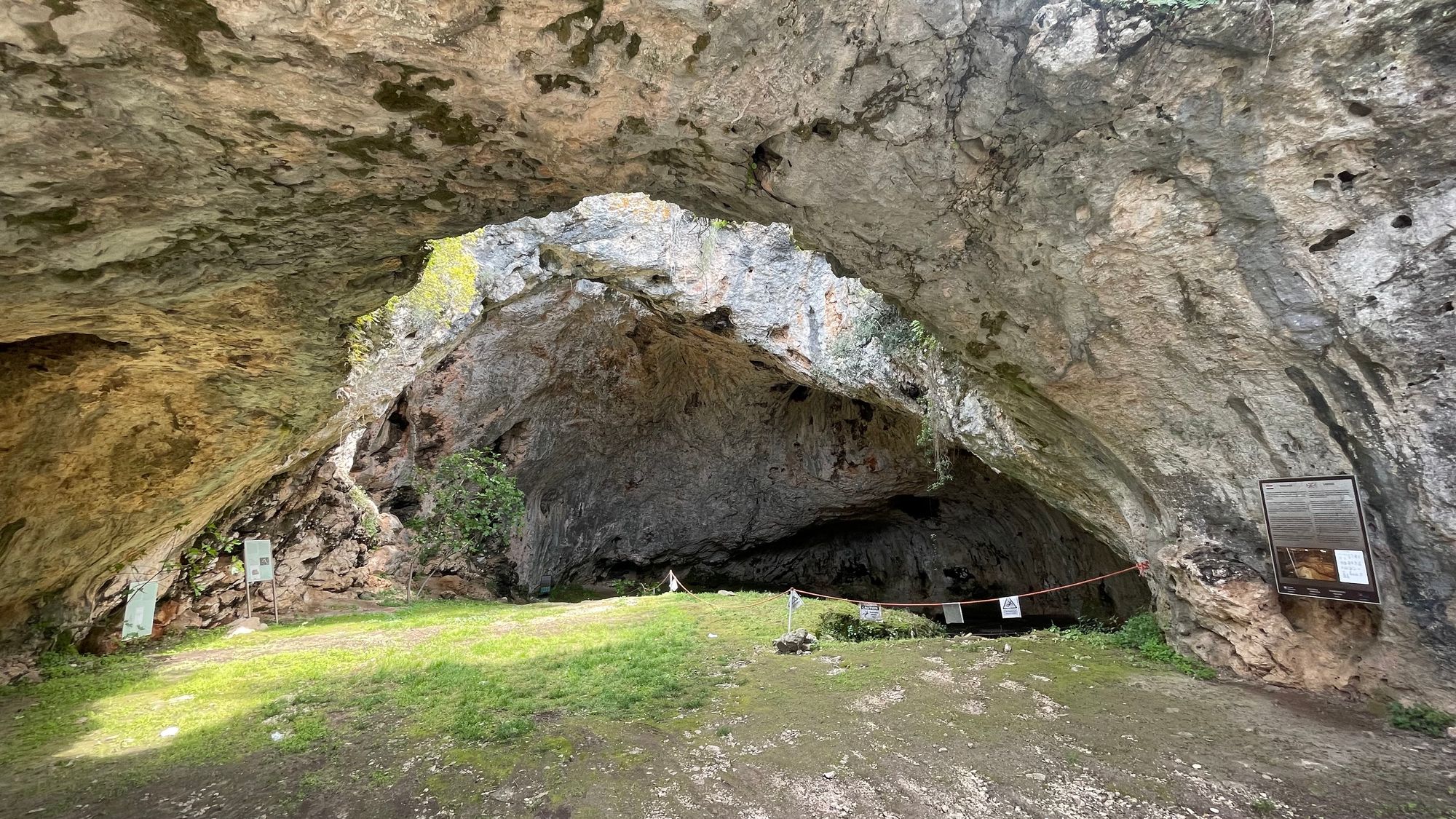 Mooring balls are a new adventure for us. The only time we've used them previously is in Albania where they are gigantic buoys and hard to tie on to. Steve on Fair Isle suggested we'd make it a lot easier for ourselves if we just reversed up to the buoy and tied onto it from the swim deck (the bow of the boat is about 1.5 meters above the water line, so hard to reach down to a buoy).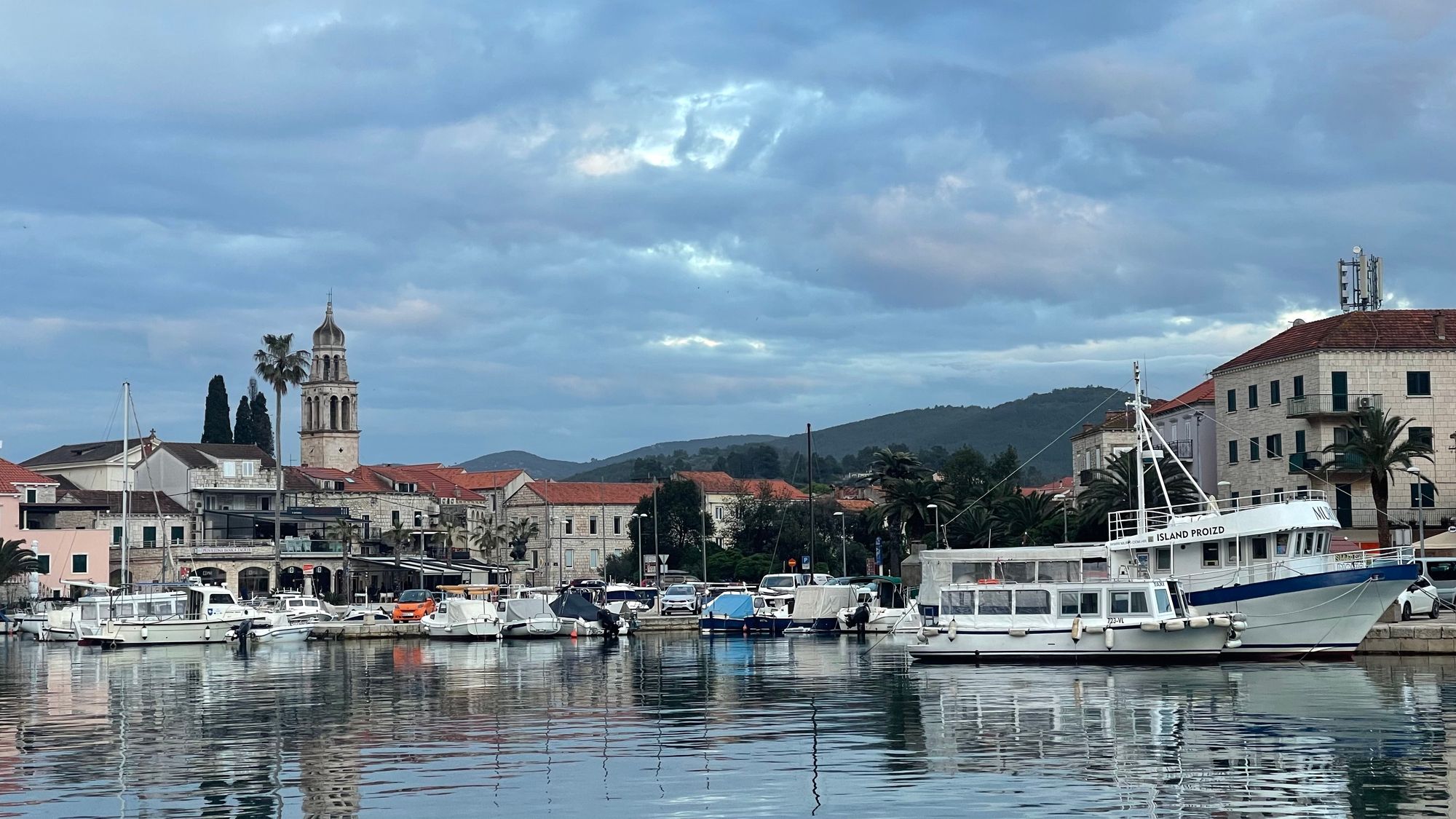 When we arrived in Vela Luka, we decided to give that a go and it worked very well, with one issue. Now we were tied backwards on to the buoy. If you were just stopping for a brief visit, that's not really an issue, but given we wanted to wait out a few days and some weather, it's best to have the bow pointing to the buoy (and therefore into the wind as that's the pivot point).
I had grand plans. I tied a rope to the bow, then ran it to the stern and through the buoy. It was a lot of hard work, especially with the strong gusts of wind, but eventually I hauled the boat around and tied up to the buoy with the bow forwards. Phew. There still must be an easier way...
Queue the next day when a catamaran comes into the bay and pulls right up to a buoy. We watched with interest as the person on the front leant over with a boat hook, lifted the whole buoy up out of the water above the deck, dropped a line through it and BAM. Boat tied off to the buoy in under 1 minute. We've since learnt from another cruiser that this works most of the time in Croatia, but not always. Still, we'll be trying it this way next time.
We had a relaxed couple of days where most of the effort was focused on continuing to update and complete the transition to this new blog platform (now completed... TADA!). The wind we were expecting blew over and our biggest adventure was getting soaked trying to get back to the boat when we went to shore for a walk while a rain storm hit.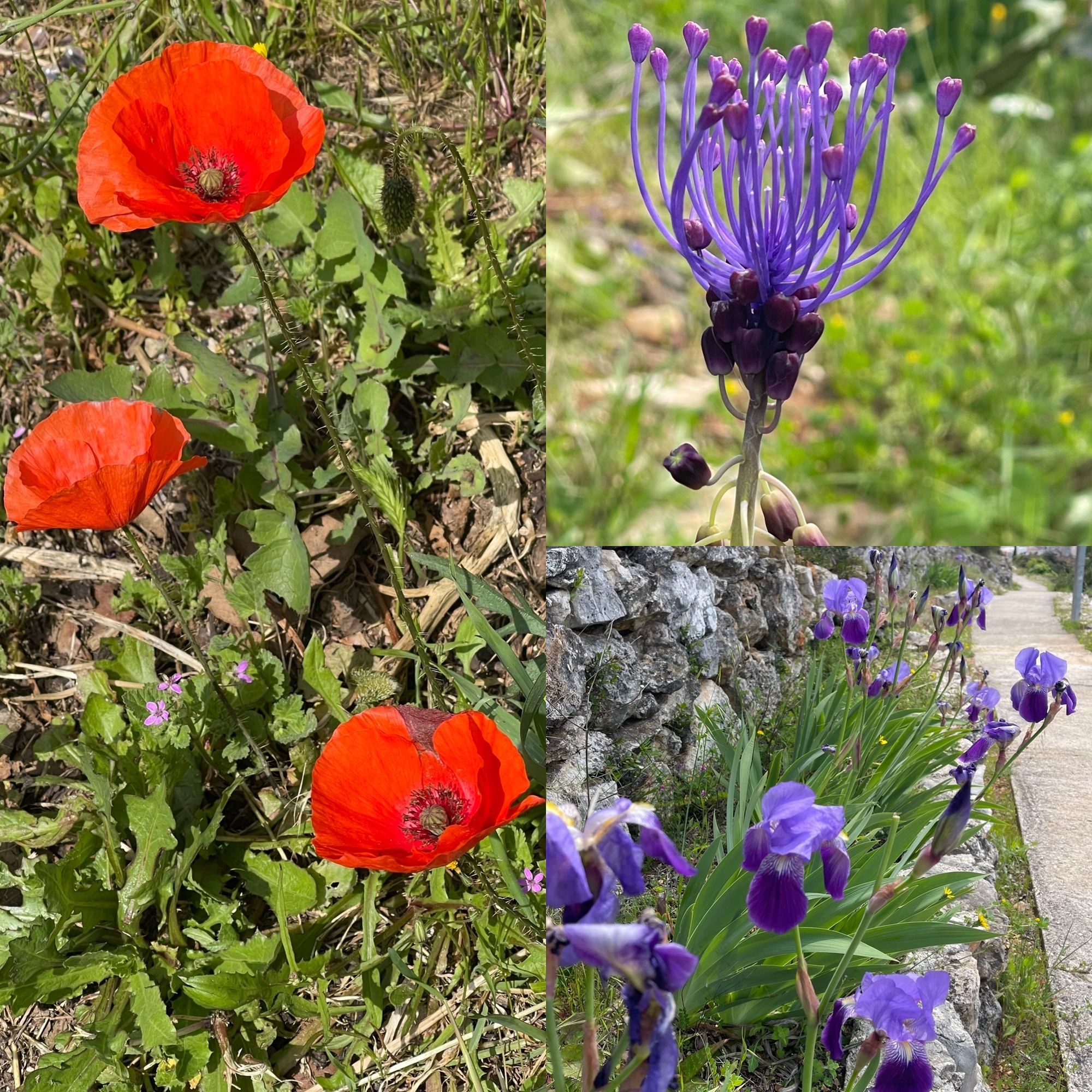 Croatia is beautiful and the islands and cruising areas are really interesting, but it's also stressful as a live aboard because it's this big question of "Where can I anchor for free?"
The number of charter boats is starting to dramatically increase and as a general rule, they don't seem too phased by the money being asked for a mooring. But we just can't / don't want to pay €120 a night in a marina when we can anchor perfectly safely for free. If you're here paying thousands to hire a boat for a week, then another €1,000 on marinas is neither here nor there, especially when you split it with friends, but we're not interested in paying that.
It means that every time we move the boat, it's a detailed research effort in trying to find not only a safe anchorage (especially if the weather is bad) but also finding one that's not going to cost an arm and a leg.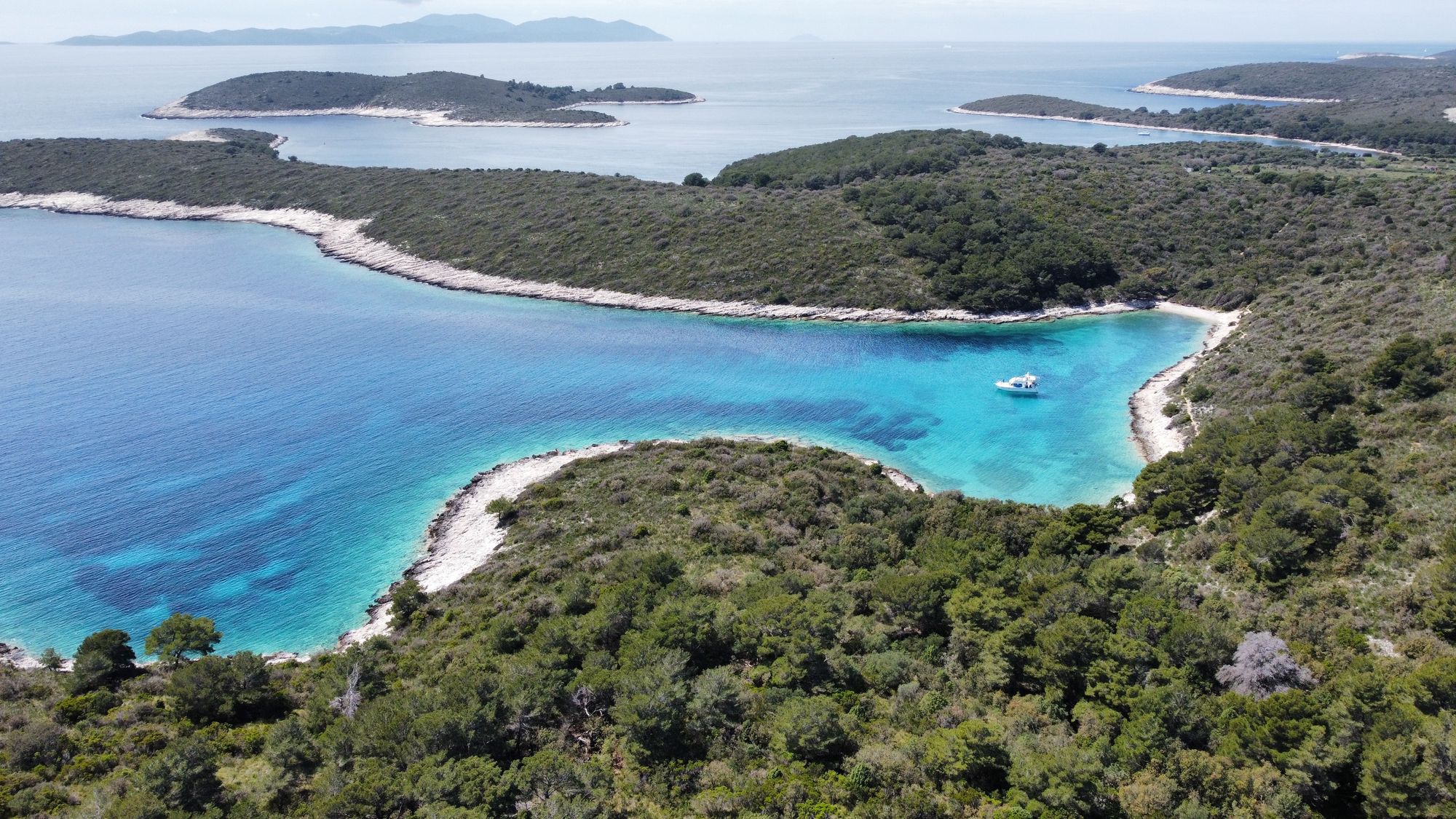 The weather lifted enough on Tuesday that we were able to head up to the Pakleni islands. It was a beautiful anchorage that we initially had to ourselves with crystal clear blue water. We enjoyed walking around the island in the bush and visiting the very pretty bay which was full of mooring balls at one of the restaurants.
We also met our first new boat of the season, a British couple on Equinox who were heading towards Montenegro. After two weeks to ourselves, it was fun to socialize with some others. Meeting new boats (and the people on them) is definitely a highlight of the experience.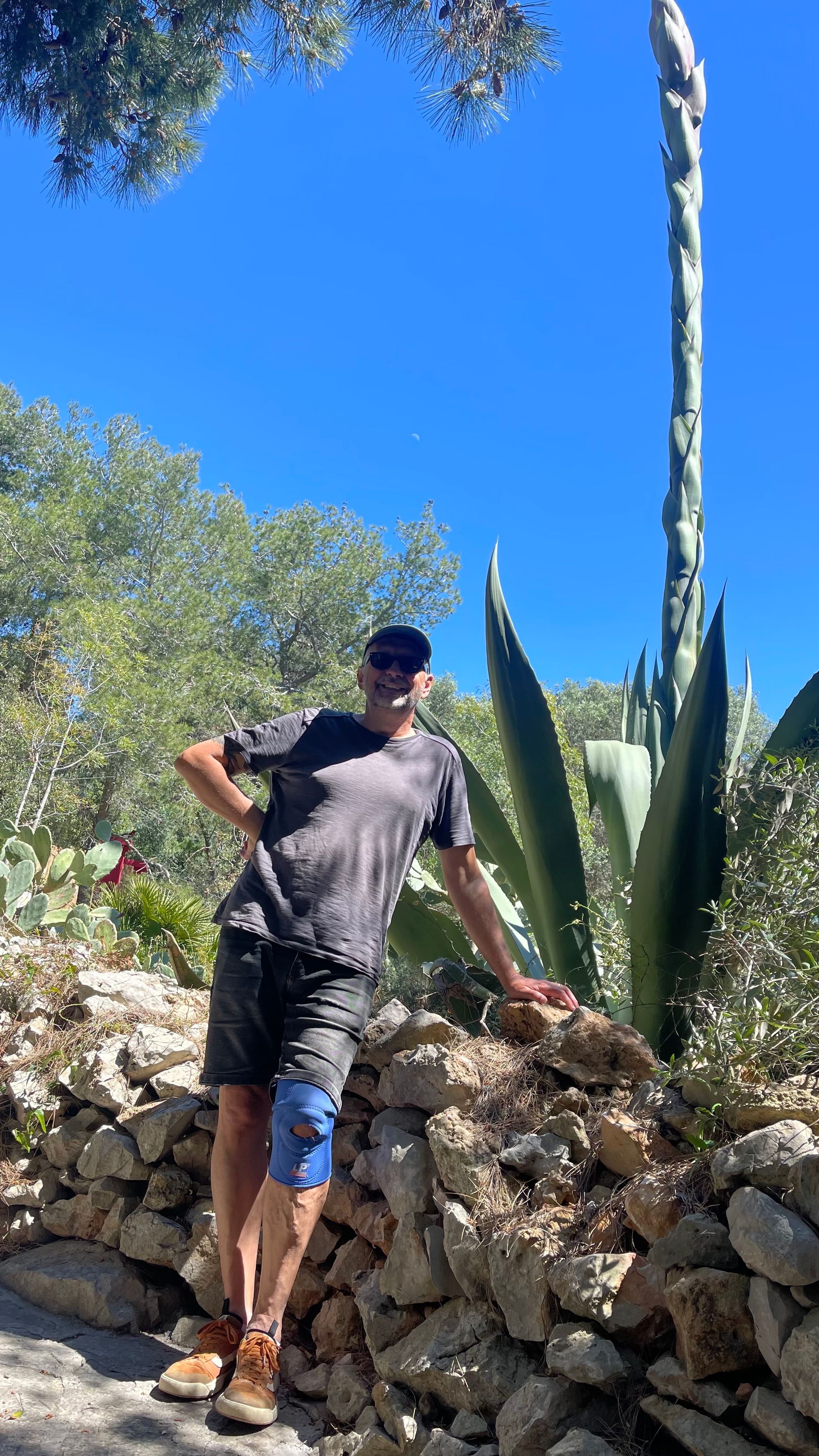 We spent a couple of nights in Pakleni avoiding a northerly blow, then on Thursday we headed north again. With a decent couple of days of weather, we decided to put some distance under our belt as we knew we were going to have to hole up again soon.
This time we stopped in Rogoznica, a decent town with some good restaurants and an excellent anchorage. It was a good chance to also get to shore again and do some shopping and restock. Another thing we've been enjoying is reading reviews of places from our friends from Montenegro - a lot of them have been through this area already and it really adds something when you know the person who says "It's a safe anchorage".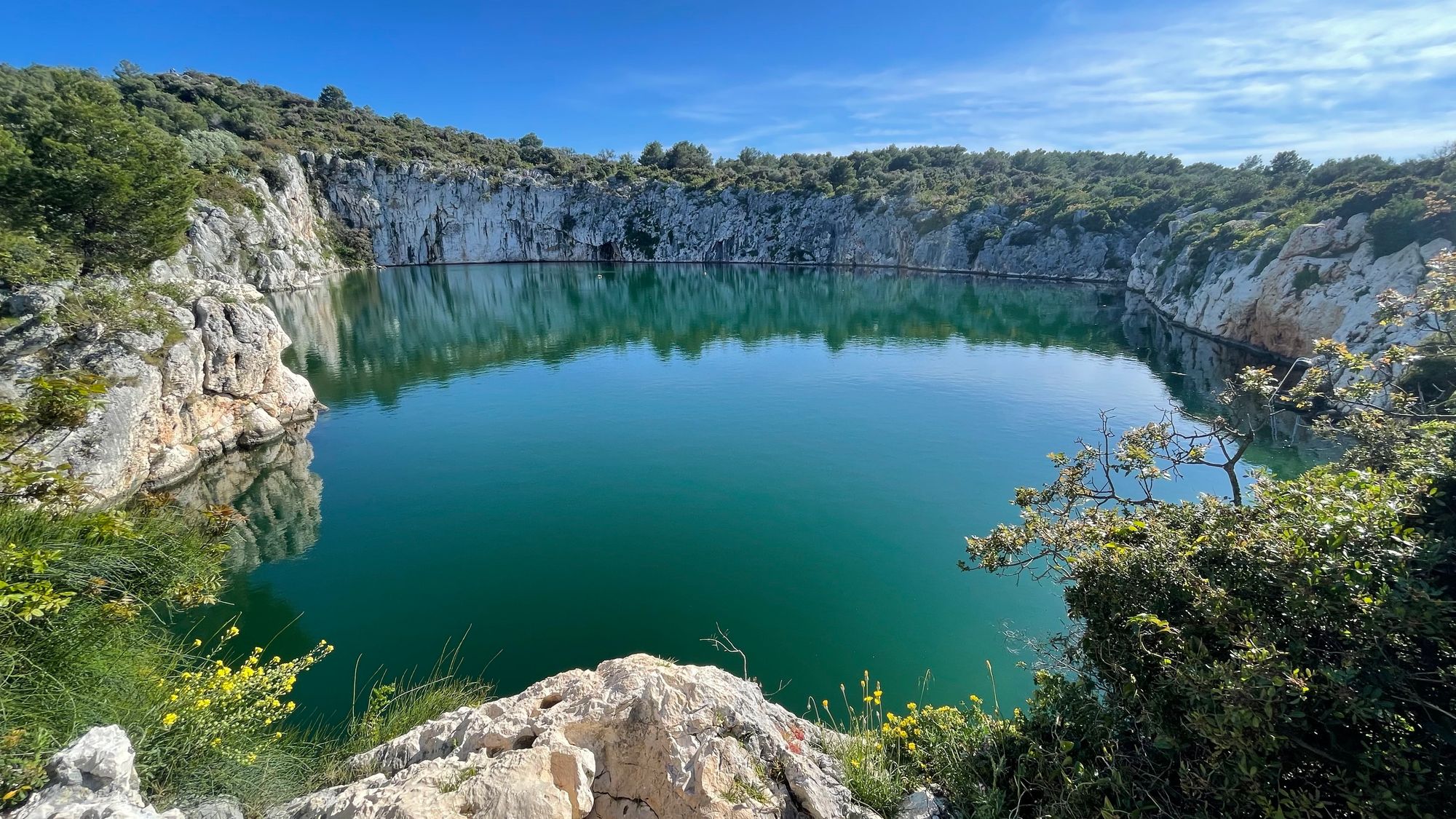 From Rogoznica we decided to take a detour inland... in the boat! There's a town called Sibenik on the mouth of a river. It's a popular place to cruise, heading up the river past Sibenik to Skradin where you can then visit the Krka falls. Of course, we were there back in Week 131 on our driving tour, but the idea of cruising up the river just for the view was too tempting.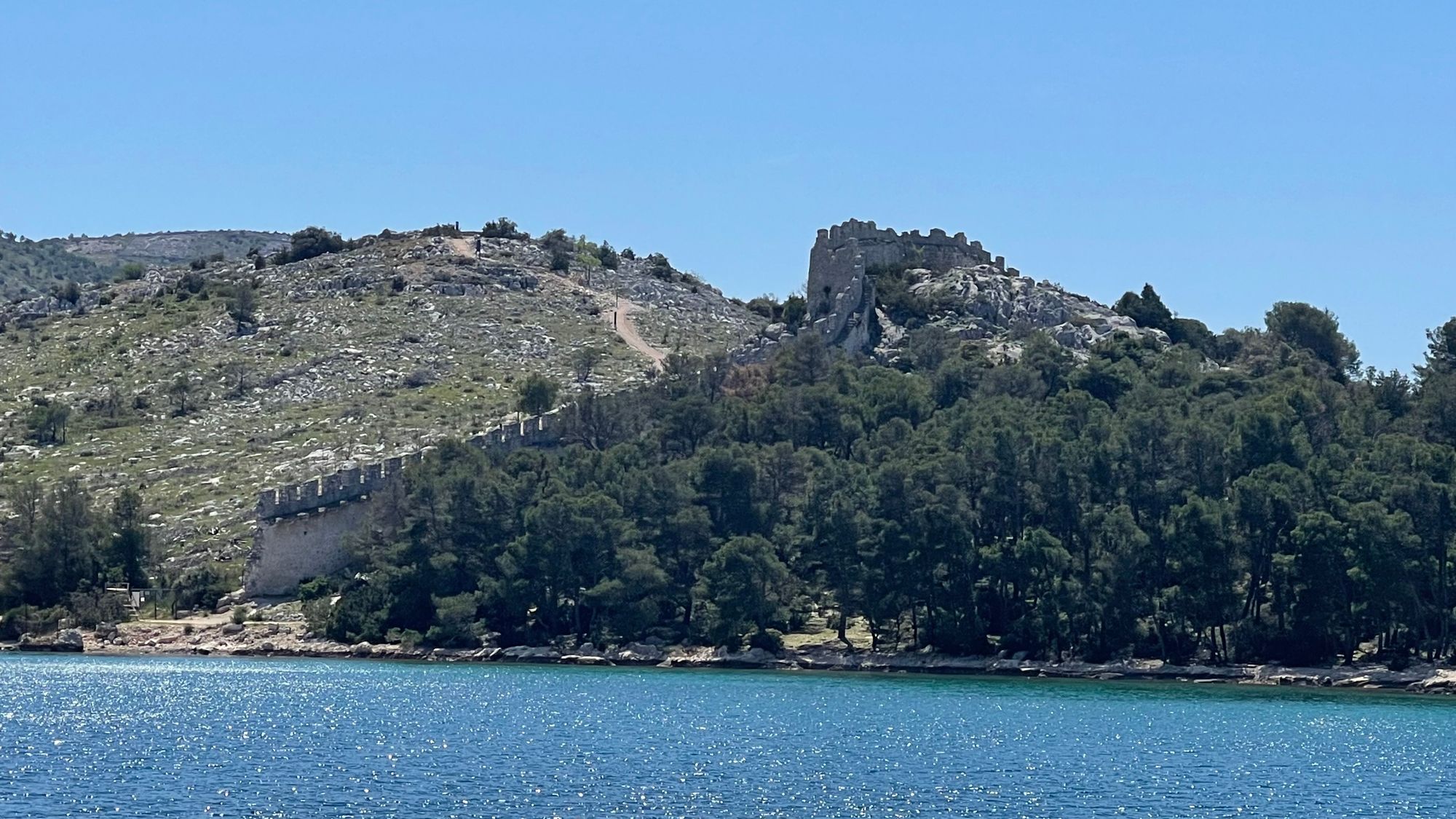 I highly recommend it. If you get the chance, do it. The scenery was stunning, it was a very different experience from being on the sea and we had an amazing nights sleep in our anchorage where the water was like a lake, because literally it was a lake!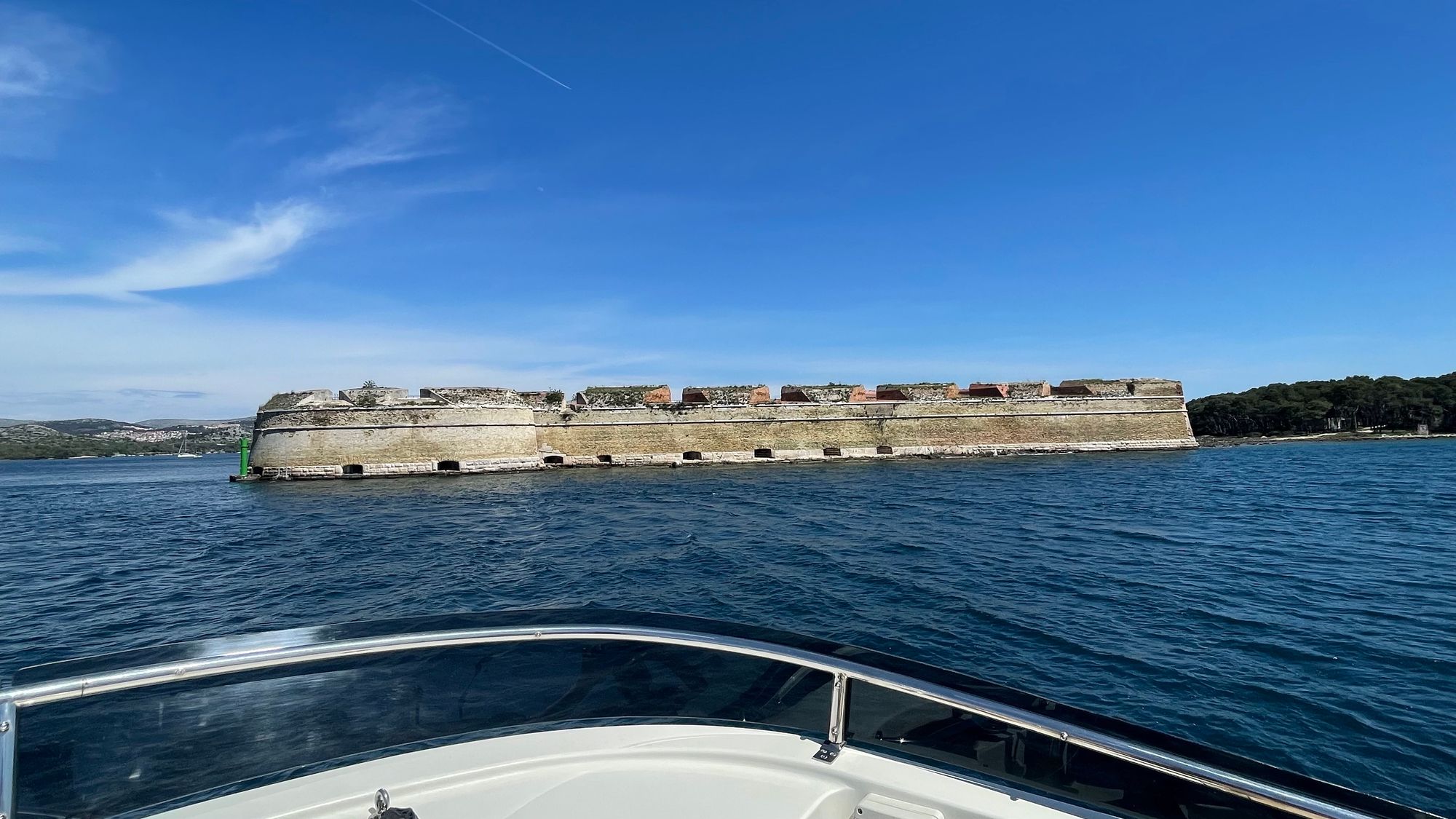 The Krka falls are definitely worth visiting, but as we'd been there recently we were able to get the experience of traveling up the river without needing to pay the very high marina fees at Skradin. We cruised up, turned around and cruised back out again.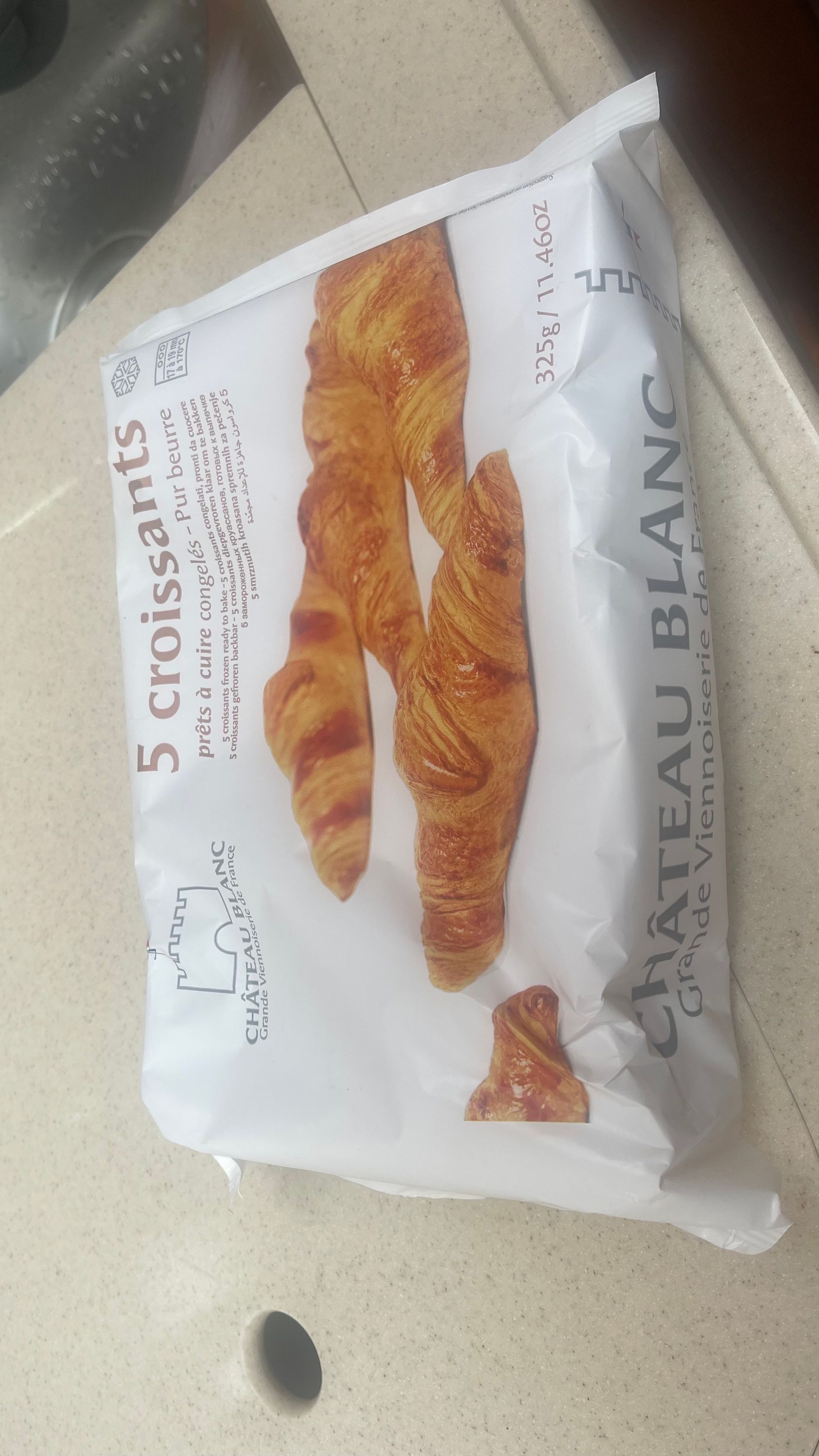 With another day of reasonable weather, we kept pushing north and we're now in a bay on the north side of Murter island. Still yet to decide our next moves, but there's a big storm approaching on Tuesday and this is a good place to wait it out. It's likely we'll stay and have a break in the one place for a few days. Also there's a very good looking chandlery here that's full of Jabsco parts, so I'm hoping to go shopping on Monday and restock a few things.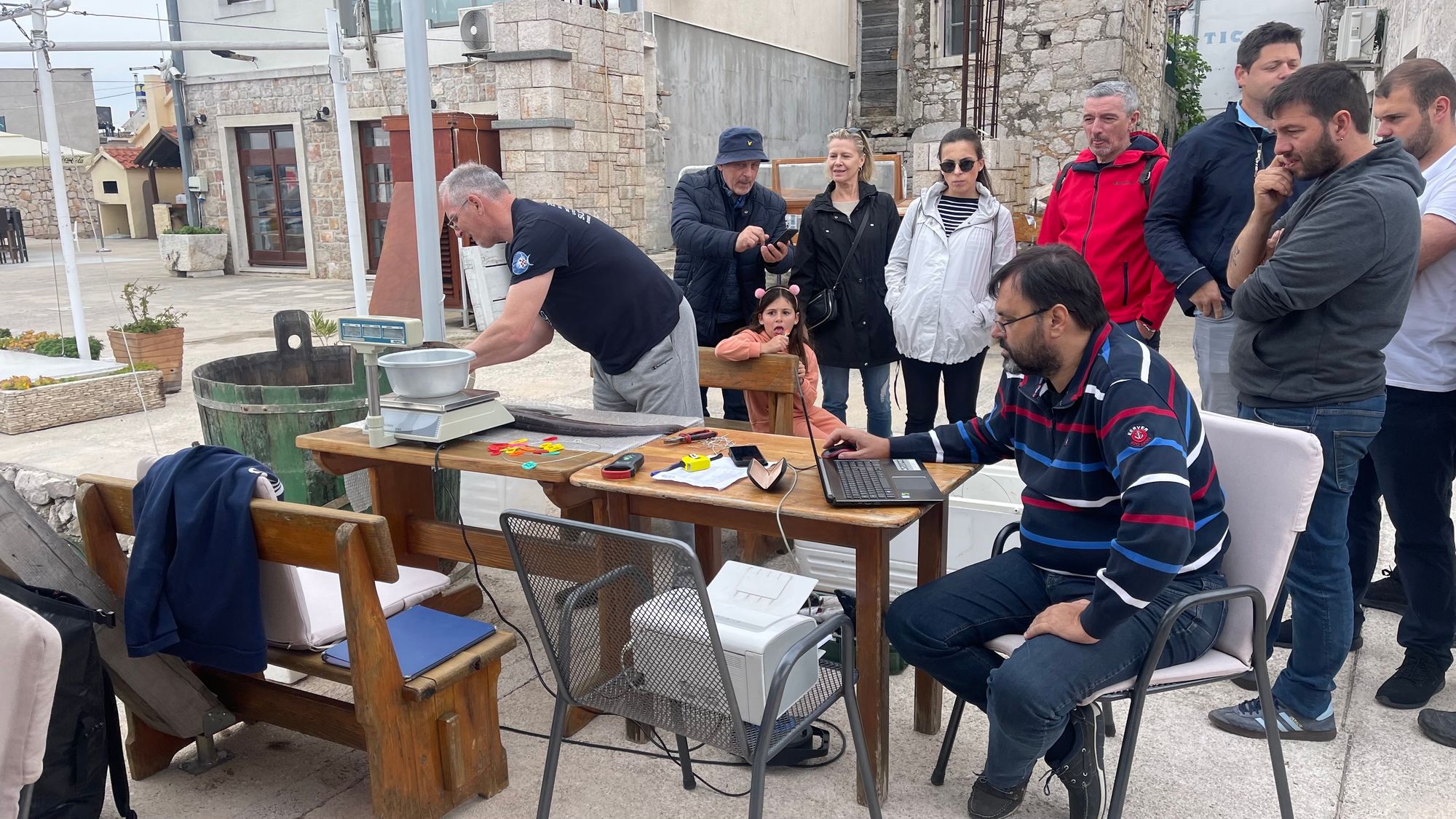 In terms of the "countdown" to the 16th (when we need to be in a position to cross to Venice), we're well on track. Only 120 nm to go - we've been moving about 30nm a day when we do move, so that's only 4 days and there's plenty of time left for that.
Until next time!
Tim & Karina
Where are we?